Education Ambassador Role Description
The Into Film Education Ambassadors are a group of distinguished educators from across the UK that provide advice, insights, and feedback that help shape the Into Film programme.
This core group of film loving education experts meet at least three times a year in their respective regional groups to share opinions, best practice and engage in professional development opportunities. They are also advocates in promoting the value of film education and the Into Film offer amongst their peers and wider communities.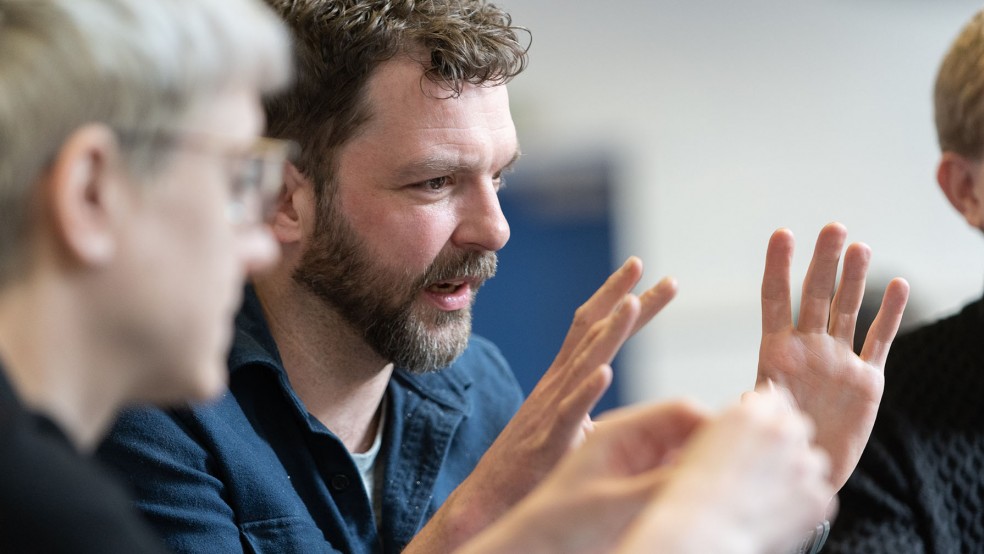 Being an Into Film Ambassador has helped me provide a safe, welcoming environment for many young people and effectively promote the use of film to boost literacy at all levels in Secondary school.

Rory, Kirkwall High School, Orkney
An Into Film Education Ambassador...
Advocates the Into Film programme and all it offers by sharing experiences and success stories as far and wide as possible
Inspires colleagues and learners alike to reap the benefits of using film for personal and educational development
Supports others by sharing good practice and exploring opportunities to collaborate
Is a trusted source for knowledge, understanding and insight towards the education sector
Enables learners to engage with film-related opportunities through encouragement and support.
Below are a selection of News and Views articles and case studies which demonstrate the value of our Education Ambassadors, and give a sense of the sort of things they get up to, from discussing Black History Month, and giving advice on running virtual Into Film Clubs during the COVID-19 era, to winning prestigious Into Film Awards and facilitating professional film industry insiders to visit their schools.
In the last year we've been truly inspired by the ways that our Education Ambassadors have risen to extremely difficult circumstances and still found ways to creatively engage with film and learning. Look no further than longstanding Ambassador Simon Pile.
This year sapped our energy and tested our wellbeing but when lockdown came we wanted to continue our work and engage the whole community. We launched Film Club Friday using free-to-air films, Google Forms for reviews and we joined film club members together virtually to continue our podcast. Film has made us laugh, come together and raised our morale.

Simon, Anson Primary School, London
Our Education Ambassadors are spread across the country, with some based in rural locations. Kevin Beattie from Belleek Primary School in Northern Ireland and Jen Skinner from the Isle of Tiree in Scotland have much to share on the benefits of a running rural film club.
The support, and input of our Education Ambassadors is invaluable to our work. We believe that when an effective and engaging educational tool such as film works, the best people to share and shout about that success are those that see those impacts first-hand. Our Education Ambassadors offer a credible and trusted representative voice to all that we do. We are grateful to these film leaders and their schools for their ongoing passion and commitment.
I am part of a passionate national network of fellow IF ambassadors who each have many varied and unique perspectives of how film can aid young people in understanding the world around them. I immensely enjoy the relationships and interactions that being part of this group allows

Daniel, Lyndon School, Solihull
If you'd like more information, have any questions, or are interested in becoming an Education Ambassador for Into Film, please contact info@intofilm.org with EDUCATION AMBASSADOR in the subject line.