The Into Film Awards returns in 2024, and promises to once again be a fantastic celebration of young filmmaking talent from across the UK.
The Into Film Awards enable young people aged 5-19 to be creative and find a voice through practical filmmaking, and to make films about what matters to them. With ten categories, including animation and live action films, the Awards spotlight budding filmmakers of all ages from across the UK. 
Whether you have an already completed film, or want to work on something brand new just for the Into Film Awards, we want to see the breadth and depth of young filmmaking talent that the UK has to offer. All you need to do is check the categories and criteria, and choose which one is best for your film. And for whatever support you need, we have a range of filmmaking resources to help young people throughout the creative process.
The Awards will also showcase and celebrate those individuals or groups that support young filmmaking talent. Be they educators, filmmaking practitioners, or filmmaking groups, we want to spotlight the people that champion young people's filmmaking.
There are many benefits to entering the Into Film Awards, not least the way filmmaking can improve communication and teamwork skills, alongside boosting creativity and confidence. And those who ultimately get nominated will experience the same red carpet experience at the ODEON Luxe Leicester Square as countless film stars, while winning a coveted Into Film Award can open doorways to future careers in the film industry.
The Into Film Awards 2024
Taking place on Tuesday 25 June 2024, once again at central London's famous ODEON Luxe Leicester Square, the Into Film Awards will showcase young filmmaking talent, with categories designed to highlight the large pool of young creatives in the UK. We set out to discover and honour the most talented young filmmakers from across the UK - as well those people who facilitate and support their filmmaking journey.
As well as our traditional categories highlighting animated and live action films from all age groups, the 2024 Into Film Awards sees the return of our Best Documentary category, giving an opportunity for young filmmakers to explore the topics that are of most interest to them.
Meanwhile, our new Time for Action category (sponsored by Swatch) asks young people to create a film that raises awareness of issues important to them and explores the changes they would like to make in the world, whether big or small; personal or society wide.
In addition, this year, we'll also be celebrating those individuals or groups that facilitate and support young filmmakers to find an outlet through filmmaking with our new Filmmaking Champion award, while our Ones to Watch award continues to spotlight those young people who have already achieved great things and who we believe are destined to be the future of the UK screen industry.
The full list of categories at the 2024 Into Film Awards are...
Best Animation - 11 and Under
Best Animation - 12 and Over
Best Film - 11 and Under
Best Film - 12-15
Best Film - 16-19
Best Documentary
Filmmaking Champion
Time for Action
Ones to Watch (ages 13-19)
Audience Choice*
Head over to our submissions platform to find out more details about each category, and to get your entries started. Entries are open until 23:59 on Sunday 31 March 2024. Entries can be submitted or edited right up until that time. You can also read Into Film's terms and conditions for competition entry here.
To enter the Awards, you'll need to be logged in to your Into Film Account. If you don't have an Account, it only takes a moment to set one up!
You must be aged 20 or over to submit an entry - if you are aged 19 or under, please ask a parent, guardian, or educator to submit your entry on your behalf.
* Voting for the Audience Choice award will commence once nominees in the other categories are shortlisted.
The Into Film Awards ceremony itself is always a highlight of the calendar, with famous faces and incredible talent from across the film industry on hand to present the awards.
We encourage children and young people aged 5-19 from all backgrounds and with all abilities to get involved. Entries are open now until 23:59 on Sunday 31 March 2024, giving you plenty of time to submit your films - or even create brand new ones!
Check out the video below to see highlights of the 2022 Into Film Awards, hear from the celebrity presenters, and get a sense of what it's like to be at this very special event.
Filmmaking resources
If you're keen to support young people making a short film, we've got plenty of resources across all age ranges that can provide a simple and easy jumping-off point.
Our mini filmmaking guides explain every stage of the film production process, from development to distribution, whereas Six Sessions from Story to Screen gives a clear structure on how to make a film in half a term. Get Into Animation is also divided into six sessions, but focuses on the unique nature of the animation process. Finally, our Making a Wellbeing Film resource can help older filmmakers to shape their thoughts on sensitive and impactful topics, while Our Climate Documentary can help produce a climate-focused documentary film.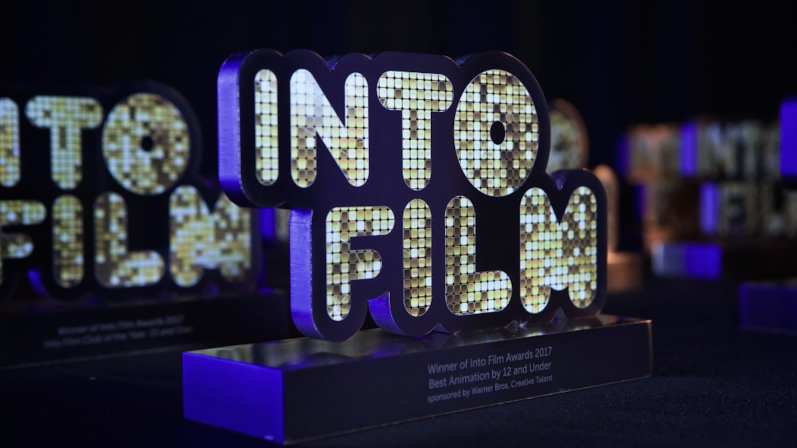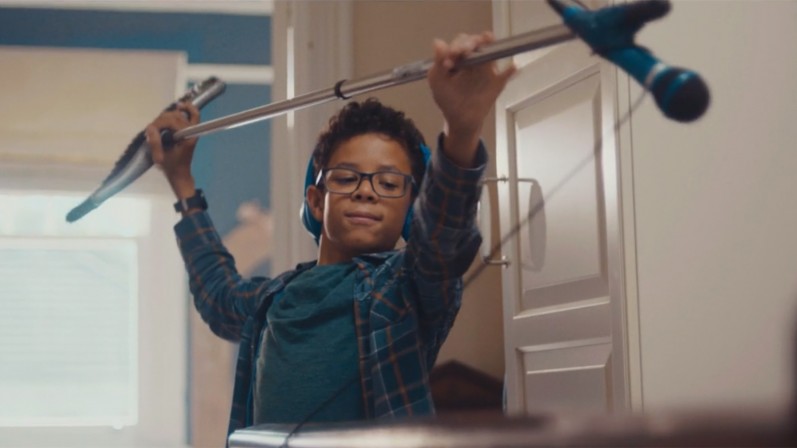 Respect for IP
Find out about Intellectual Property and why respect for IP is so important.