How to use your phone to find your location
Sometimes Into Film+ finds it difficult to find your location, this could be for a number of reasons including not being plugged into wifi. This guide should help you overcome your location issues to be able to watch Into Film+ easily.
If Into Film+ cannot find your location you will see something like this with a set of instructions to follow them you will need access to your smart phone. Please note, your phone needs to have its location settings enabled.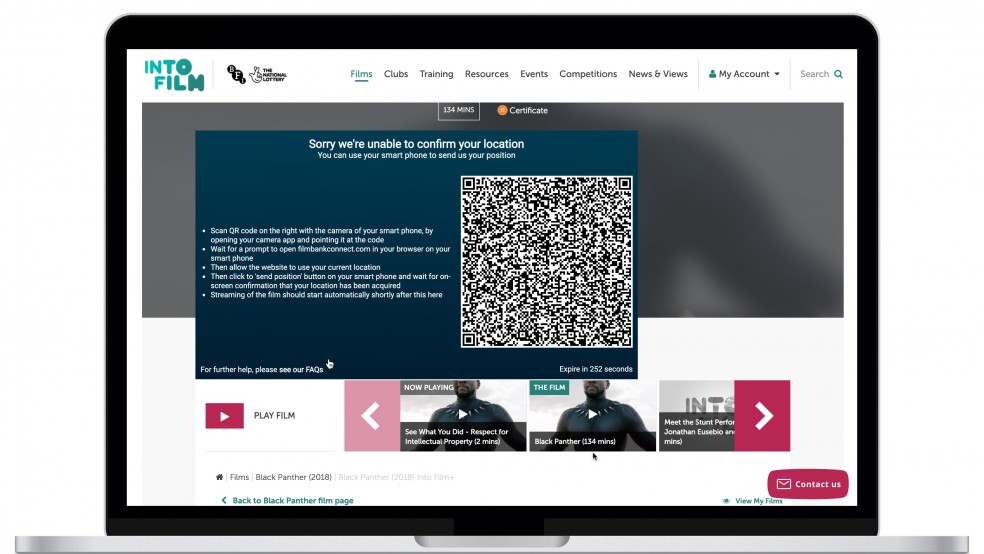 1. Scan the QR code that appears over the film you are trying to watch. If you have an iphone, you can use the camera of your smart phone, by opening your camera app and pointing it at the code. If you have an android device, you may need to download an app to do this step e.g. QR Code Reader. If the app doesn't open up to the scanning window via the phone's camera, then it will give you an option to switch to "scanning" mode.
2. Place the camera so it's directly in front of the QR code so the corners show inside the edges of the scanning window. Hold the phone steady while it reads the code.
3. Wait for a prompt to open filmbankconnect.com in your browser on your smart phone and click the prompt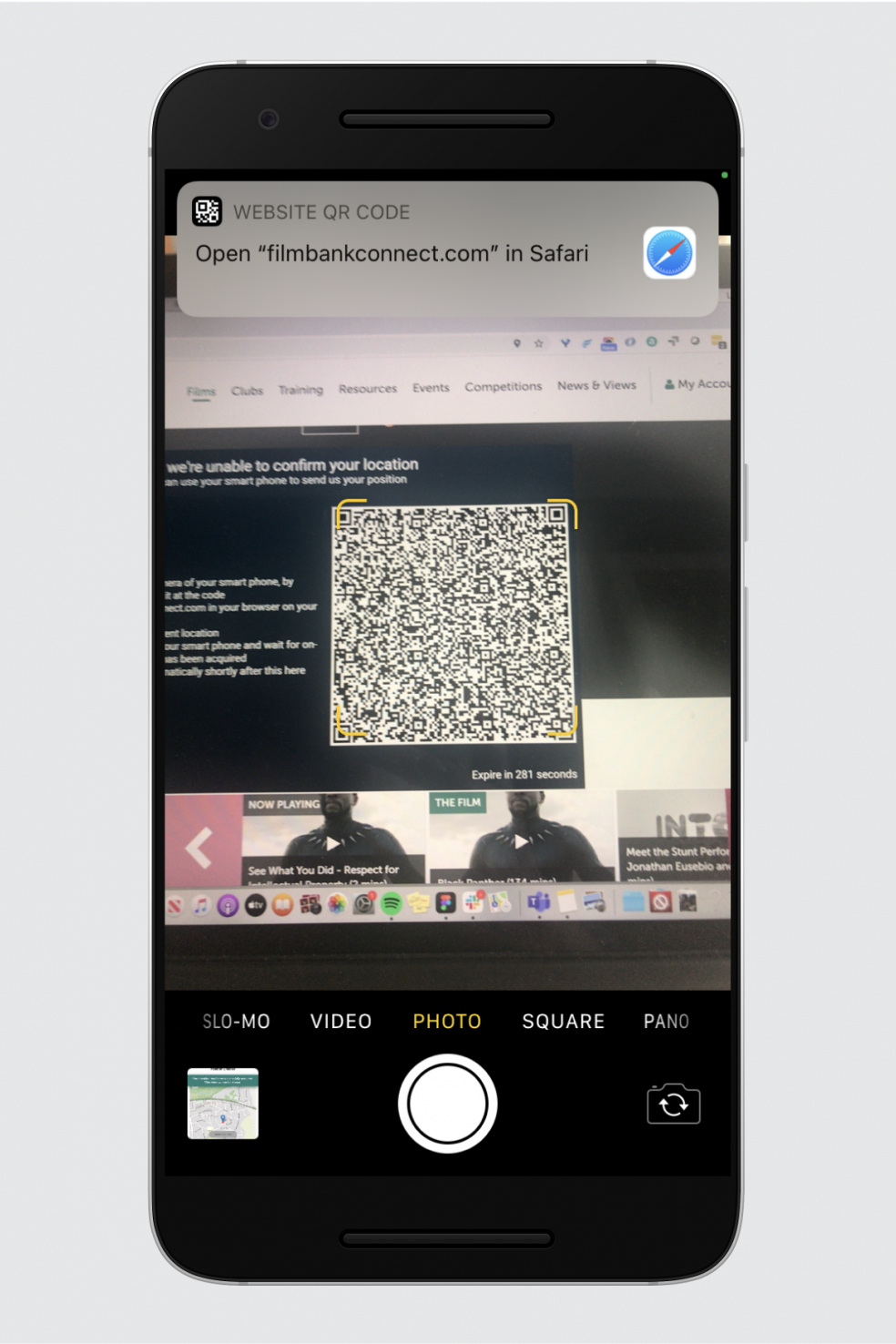 4. Then allow the website to use your current location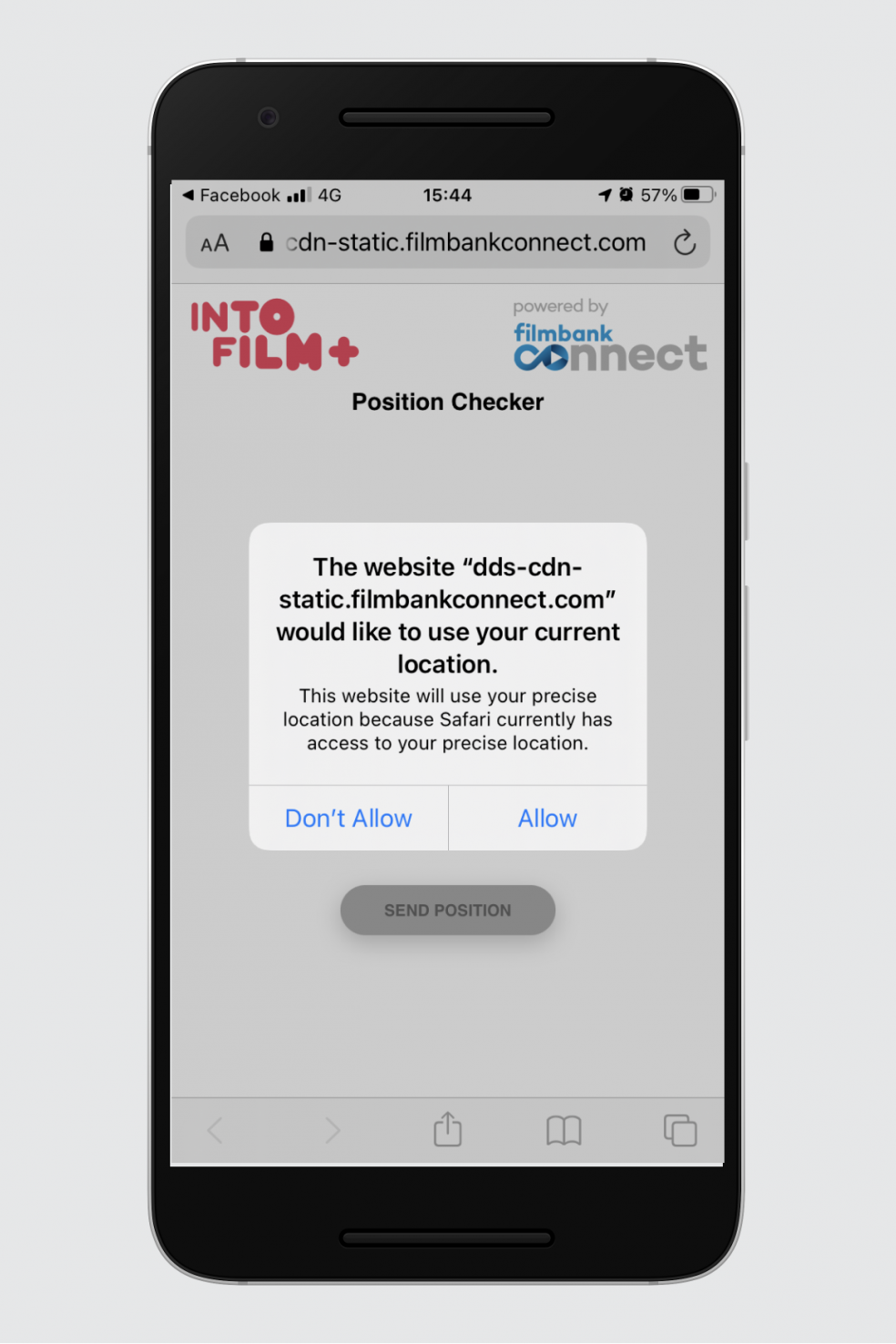 5. Then click the 'send position' button on your smart phone and wait for on-screen confirmation that your location has been acquired.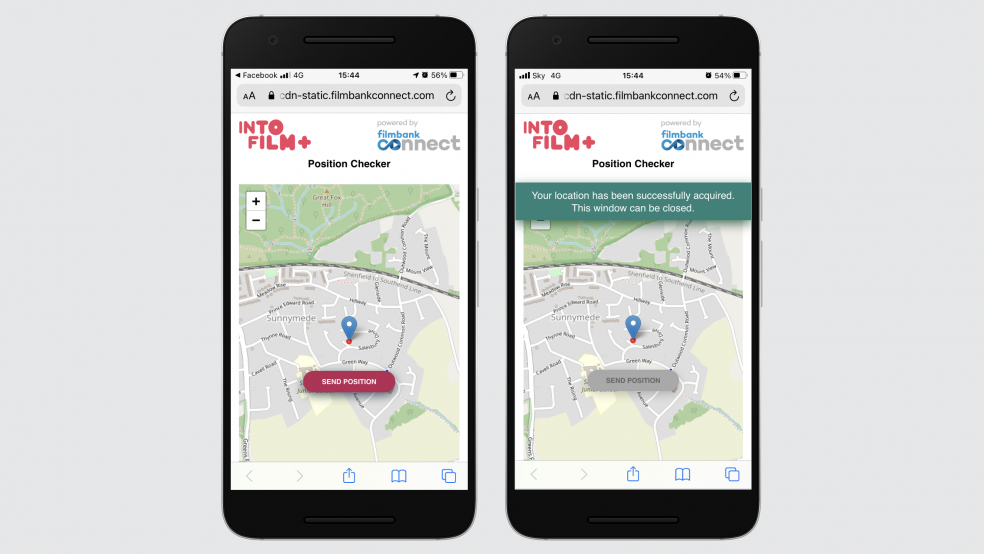 6. Streaming of the film should start automatically shortly after this within the player
7. If it doesn't work please contact us to help solve the problem