An article written by Artist Practitioner, Donna Galas, on her first day supporting teachers as they deliver their own film literacy CPD session to staff in their school. 
Well, our first teacher-led CPDL session, which took place at St Anne's Primary School, was a success! On Monday 19 February 2018, Mrs Mayne and Miss Payne delivered their literacy attainment session, with a lot of input from their senior leader, Mrs Watson, and with some assistance from me. Mrs Watson gave all the teachers an overview of the day, and was at the front supporting Mrs Mayne and Miss Payne throughout the CPDL.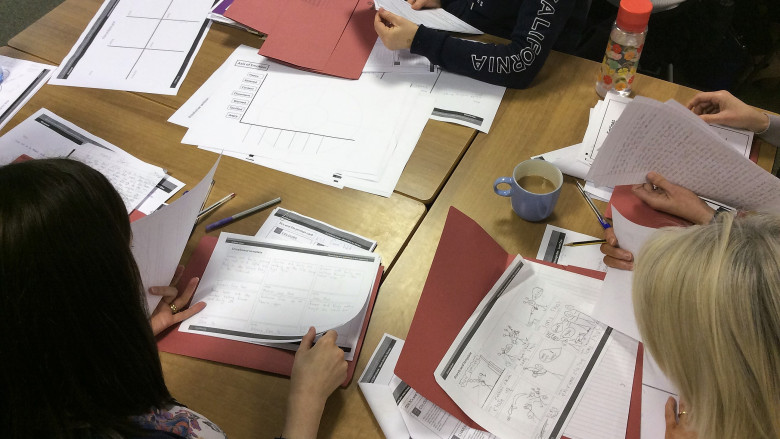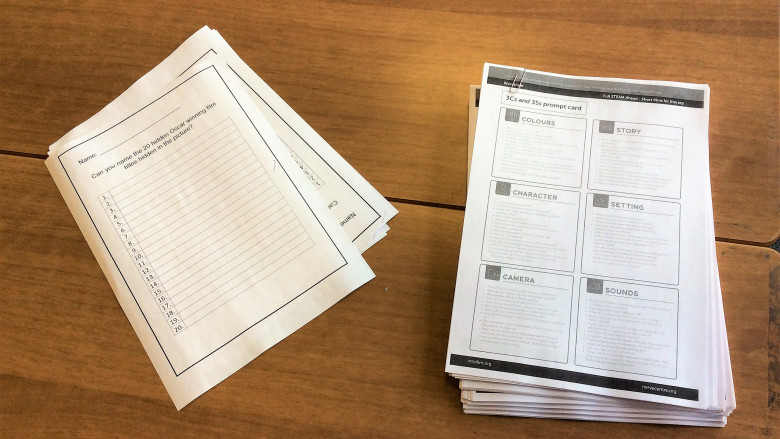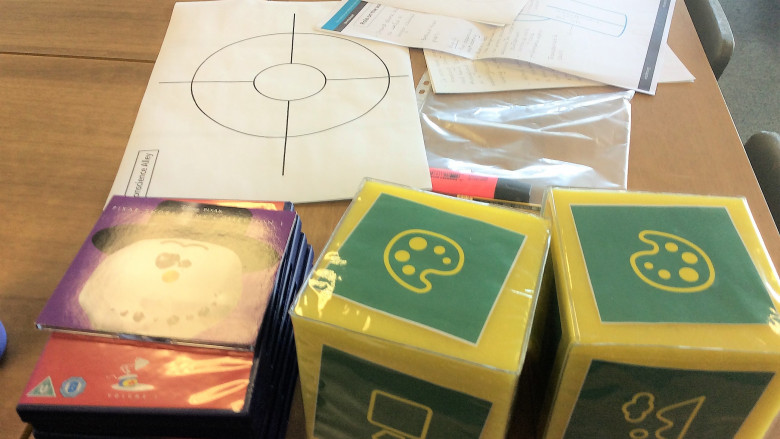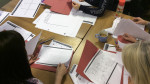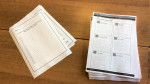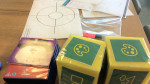 There was a convivial atmosphere throughout the training, which I think had a lot to do with the rapport already built between the trainers and the trainees. It was clear that Mrs Mayne, Miss Payne, and Mrs Watson were enthusiastic about the project so far and wanted to share this with the group; film has helped them in their literacy lessons and they want the rest of the staff to be able to benefit from it too. Mrs Mayne and Miss Payne showed examples of pupils' work so far in order for the other teachers to see what can be achieved.
I could see the confidence in both teachers and the senior leader as they were presenting, setting activities, and initiating discussion. They have definitely become film leaders and I am confident that the school will be able to continue just fine without my support. During the presentation, there was a small technical issue with an embedded film clip which wouldn't play (a problem with QuickTime we think), but we managed the situation by searching for the clip on Google and finding it on Vimeo. Remember to always go through and check your presentation before presenting it!
"I could see the confidence in both teachers and the senior leader as they were presenting, setting activities, and initiating discussion."

Donna Galas, Arts Practitioner
At the end of the session, a lesson planning sheet was given to each year group. They went into separate rooms, watched a short Pixar film that Mrs Watson assigned to them, and discussed the different literacy activities they could do with their classes based on clips from those films. The activities discussed included axis of emotion, role on the wall, predictive writing, conscience alley, and storyboarding. I found it interesting talking to the P1 teachers about their ideas. They were looking at 'Piper', an animation about a chick trying to overcome her fear of water, and came up with the idea of doing a big Role on the Wall in the shape of a chick.
Mrs Mayne, Miss Payne, and Mrs Watson created Into Film resource packs for all of the teachers to take away with them, which contained all of the activities they looked at during the session. Evaluations were handed out at the end, so I'm sure the new film leaders of St Anne's PS will have a look at these and take the feedback on board.
There was a really supportive atmosphere at St Anne's PS, both in the lead up to, and during, the CPDL session. Mrs Watson thanked Mrs Mayne, Miss Payne, and myself at the end of the CPDL by giving us each a bouquet of flowers. How lovely! I think it shows how successful a project can be if you get the right amount of support, whether that be from a senior leader, a teacher, an artist practitioner, or a project coordinator! Roll on the next teacher-led CPDL.