An article written by Artist Practitioner, Dee Gribbin, about her day in Kilronan Special School, supporting teachers as they use Into Film resources to support literacy lessons in an SEN setting. 
On Wednesday the 25th of October 2017, I visited Kilronan SS to support Miss Coulter and Miss Adams with their film literacy lessons.
Miss Adams had viewed The Girl and the Fox a number of times with her literacy group and they had covered a range of activities before I arrived for the in class support. They had been introduced to the C's and S's recently and had been exploring the different themes, emotions and camera shots in the film. I assisted the group in doing giant Role on the Wall, well, on the floor, where we drew around one pupil on one sheet, and the second group drew a large fox outline on the other. Here both groups either drew or wrote a range of emotions that both the girl and the fox felt and how they had influenced each others actions and feelings. The groups shared their pictures with each other and their ability to articulate what both characters were feeling and how those feelings changed over the film was marvellous. The fact that some pupils had experienced a fox killing some of their own birds allowed them to empathise and connect with the characters in the film too.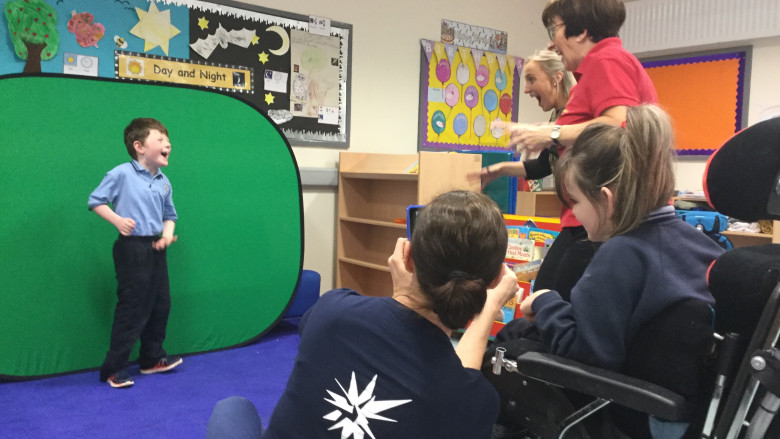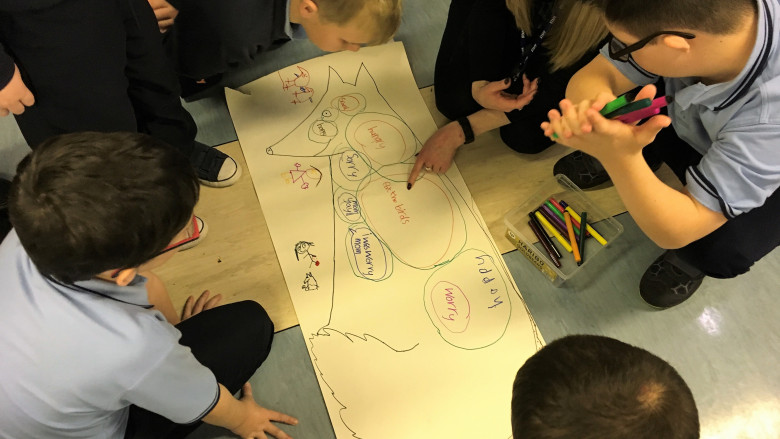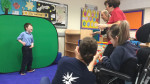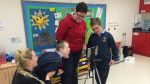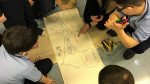 We looked at how the different camera shots allowed us to see the emotions more clearly in a close up and help us connect with the character, and how expressions were harder to read in a long shot, but that long shots were used for showing the setting and the context. The pupils had a great time using the iPads to frame a range of emotions and objects through close ups and long shots.
"The pupils had a great time using the iPads to frame a range of emotions and objects through close ups and long shots."

Donna Galas, Arts Practitioner
Miss Coulter's class had enjoyed watching Pixars' One Man Band and were keen to tell me about the 3 c's and s's. As their next topic in class is going to The Sweet Factory, we watched a clip from Charlie and the Chocolate Factory and had a look at the colour, characters, some camera shots and how they were used in the film. We then had the pupils use the iPads to explore close ups and long shots and using green screen, even put themselves in some of the shots with the film characters which they really had fun with. Miss Coulter will be developing a story and script with the pupils and creating a film on their topic, so their experience with framing shots will hopefully help them when they begin to film their story over the term.Well done to Miss Adams and Miss Coulter's classes!