A short article written by Full STEAM Ahead Project Coordinator Nichola Clarke, about the first in-school support day, where teachers delivered a film literacy lesson with an arts practitioner in the classroom to support them.
On 18 October 2016, St Patrick's Primary School in Ballygalget had their (and the project's!) first day of in-school support. 
Their designated arts practitioner, Karen Kinghan from Nerve Belfast, assisted Niamh Birt and Carmel Starr in delivering their film literacy lessons. Mrs Birt's class watched the short animated film Inanimate while Mrs. Starr's class watched The Storyteller, and each had a number of analysis activities to accompany the films. 
Both classrooms showed that Full STEAM Ahead was already well underway in the school.
The pupils impressed Karen and myself, with their knowledge and understanding of the 3Cs (character, colour and camera) and 3Ss (sound, setting and story) which were clearly embedded with them.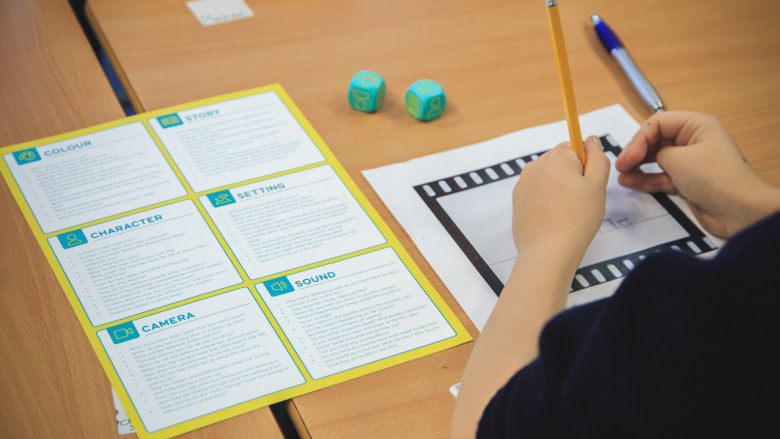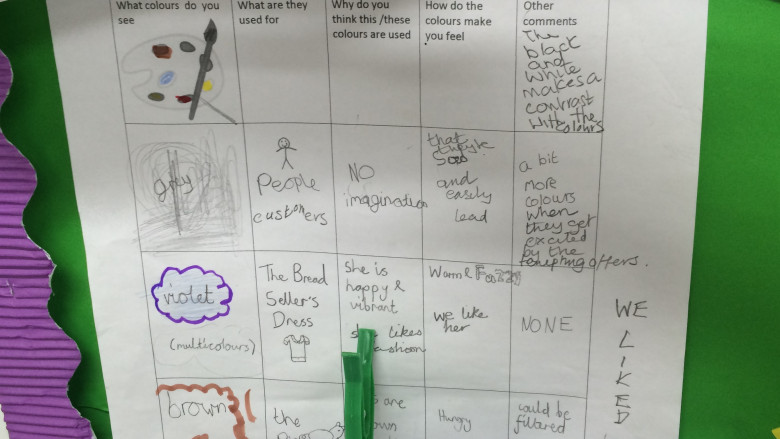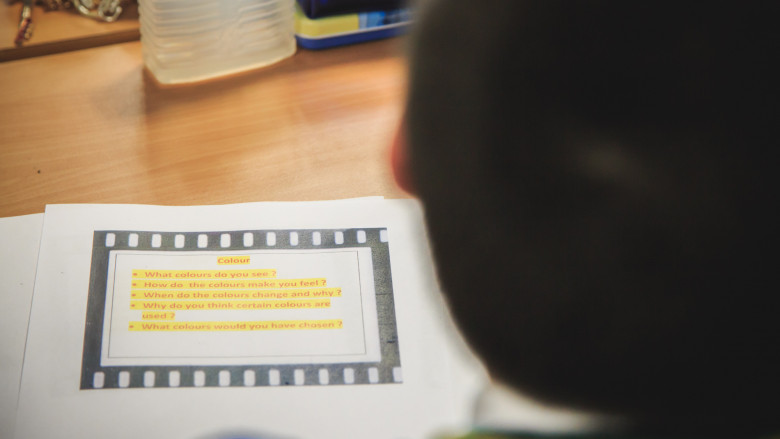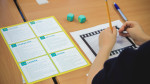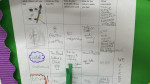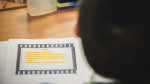 Mrs Starr's classroom had a fantastic Full STEAM Ahead display showing off the work of the pupils and we were told that one pupil exclaims "I just love Into Film!" when she sees they are going to do a Full STEAM Ahead lesson.