With entries for the Into Film Awards 2019 now open, we thought it would be the perfect time to highlight and further explore some of the fascinating stories of previous winners.
We caught up with Amy, winner of Best Documentary at the 2018 Into Film Awards, to hear about her journey creating Still Life; a short film focusing on the work of Tish Murtha. Murtha was a female social documentary photographer who shed light on the marginalised communities and social poverty in working class Newcastle upon Tyne in the 1970s/80s. Amy interviews the subjects of these photos today where they reflect on their youth, poverty, family life and the importance of Tisha Murtha's photography.
Amy on the making of Still Life
I heard about the Into Film Awards as I was on the Young Reporters Programme and saw it featured in the newsletter. Still Life was made with a group of other young people through the Tyneside Cinema's Documentary Academy and took almost four months. We used professional equipment and were mentored by industry professionals.
Although professionally supported we thought of and developed the idea ourselves and made all the artistic and technical decisions. Thatcher's rule greatly impacted our region in the 1980s and we were intrigued to see how much people's lives had been shaped by their suffering. Using documentary photographer Tish Murtha's iconic images of life in the North East of England as a starting point we made the film to uncover the people behind the pictures and the world in which they were taken.
This film has been a huge learning curve for me and my team and has taught me invaluable communication skills. Hearing people's raw and heartfelt stories and gaining their trust in such a short space of time was truly spectacular. To be entrusted with such harrowing stories teaches you to have the utmost respect for your subjects and how to remain professional during interviews.

It was brilliant coming to the BFI Southbank for the Into Film Awards ceremony and a surreal experience to see so many people I idolise in the flesh. I'm definitely going to continue to make films and I am looking forward to pursuing it as a career.
This film has been a huge learning curve for me and my team, and has taught me invaluable communication skills.

Amy, Winner, Best Documentary, Into Film Awards 2018
The story of the Into Film Awards 2017 Best Documentary winner is just as inspiring. Miracle Life follows a group of young people who have moved to the UK to find better lives for themselves. The film aims to counter negative narratives of refugees and asylum seekers that often appear in the papers and show a more personal and relatable story that people don't usually get to see.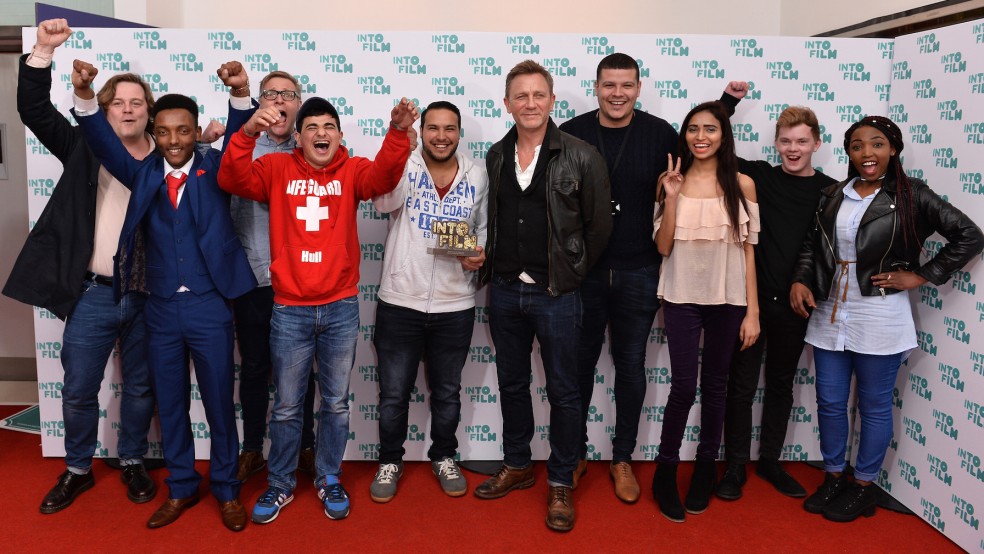 Both films show young filmmaking talent expressing their passion for topical social and historical subjects close to their hearts. We want to hear more powerful stories from young filmmakers, so if you know of any documentary makers aged 5-19 that have made a short documentary, or are in process of making one, get them to enter it into our Best Documentary or Film for Social Change categories. The film can be about any topical subject or social issue.
Entries for the 2019 Into Film Awards are open until 14 December.