Our reporter Emilie, whose short film Pas de Deux has been selected for Channel 4's Random Acts . Below, Emilie tells us how she developed the idea behind the film and how working with a supportive team helped to bring her vision to life.
When the opportunity to apply for Channel 4's Random Acts commissioning programme was first brought to my attention by Resource Productions - the network with which I attended the BFI Film Academy - I was very eager and excited to get working on a script as soon as possible. 
The brief of 'bold and innovative' gave so much creative freedom and after brainstorming a number of ideas, I decided to write a script based around the journey of a wheelchair dancer. This topic is severely underrepresented, particularly in fictional film and television, so was something that I was very keen to explore further. I started developing my script and eventually submitted it with the help of Resource Productions.
I was then invited for an interview with the commissioning panel from Screen South, which was a nerve-racking experience but was also very insightful because of the discussion and debate that took place around my project. After waiting in anticipation for the result of my interview, I was extraordinarily grateful (and somewhat relieved) to be informed of my success. Following this, I took part in a series of training days hosted by Screen South, where I had one-to-one meetings with the executive producers and the team mentors; all of these really helped me shape what my film would become.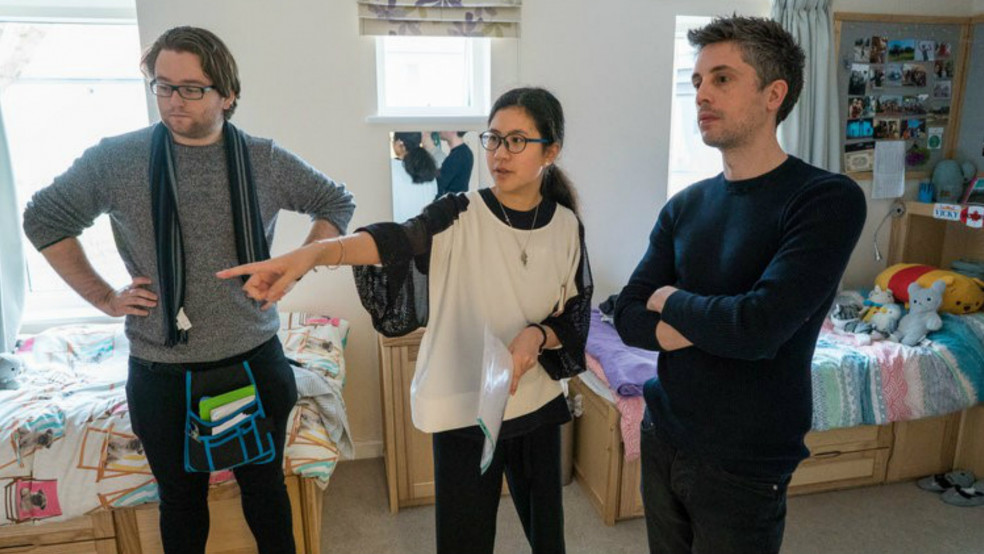 The months that followed involved a lot of hard work for both myself and the rest of my team at Resource Productions. This included several reworks of the script and the storyboard with feedback from the executives and the rest of the team, looking for potential wheelchair dance companies and choreographers to work with, casting our lead actress and our other dancers, finding a location, and a lot more. But of course, I didn't do all this alone; film is all about finding the right people to collaborate with after all and I am so lucky to have found such amazing people to work with. 
After confirming a brilliant dance company to work with - Para Dance UK - and casting all our actors for the film through them, rehearsals and choreography took place over a couple of weeks leading up to the main shoot day. The shoot itself went very smoothly, which was of course a credit to the fact that I had such an efficient, hardworking and talented team around me. Perhaps the most daunting thing I felt coming into the shoot was having to direct people who were much more experienced in their fields than me but this was something that I grew to be comfortable with as the shoot progressed, as everyone was so accepting and receptive. It was so amazing seeing my vision come to life before my eyes and to have so many extraordinary people working towards one goal.
Next up was post-production; the first part of this involved me working with my editor Alex Walker to put together a really impactful sequence that conveyed the story in the best possible way. This proved to be a challenging but enjoyable experience, and I learnt a lot from Alex who had also been my course tutor at the BFI Film Academy. Upon completing the sequence of the film, I attended two days of online post production with the the UK's leading post production company, Molinare, which involved colour grading, sound design and sound mixing. The people I worked with there were all friendly, incredibly talented and experienced in their field - I was so lucky to have had the opportunity to work with them. Finally, after everything had been completed, the film was delivered to Screen South who then sent it off to Channel 4 for distribution consideration. Our hard work was rewarded a few months after when the film was launched at the Playback Film Festival at the ICA and then selected by Channel 4 for online distribution.
I am so grateful for the experience of making this film. I have learnt so much and it has really reinforced my desire to go into directing and writing. Of course, this all couldn't have been done without all the hard work from the cast and crew, everyone at Resource Productions, and the mentorship from Dominique Unsworth and Alex Walker, who have both taught me from very start of my career journey at the BFI Film Academy.
Pas De Deux is out now and is live on the Channel 4 website. I'm so excited to finally be able to share this story that is so close to my heart with the rest of the world, and I hope you enjoy watching it as much as I enjoyed making it.