Ahead of Refugee Week (19-25 June) and to mark the one-year anniversary of the war in Ukraine, Aardman and international children's charity Save the Children released Home, a new short film to highlight the experience of refugee children around the world. We're proud to house such an important and accessible film on Into Film+, and spoke to Aardman and Save the Children to find out more about how the film came into being.
The theme of this year's Refugee Week is compassion, which a glance at the headlines on any given day will tell you is something that's all-to-often missing when it comes to the treatment of refugees. As the Refugee Week website says, "The last few years have been challenging for all of us. We are still adjusting to new realities post-lockdown as well as responding to new crises. In the UK, dangerous anti-migration government rhetoric continues, along with inhumane conditions for asylum seekers.
"But, none of these things happen in isolation. We know how interconnected our world is: how something seemingly "far away" impacts everyone. All of this makes us even more aware of the need to widen our circles of compassion."
We're delighted and proud to have Home as part of our ever-expanding Into Film+ catalogue, allowing schools and education settings to easily enjoy a short film that is a hugely valuable learning tool with young people whenever they want.
To find out more we spoke to both Aardman and Save the Children to find out more about their hopes for Home.
How did the idea for Home and this collaboration come together?
Aardman: As an Employee Owned studio, we felt compelled to respond to the conflict in Ukraine and the refugee crisis. We wanted to use our storytelling expertise to create a short film which would address a genuine need. This required support from the experts at Save the Children who worked with us to define the brief for our creative team. Together, we developed the idea for a short film that would help children to understand what it means to be a refugee and how they can show kindness to someone who has had to leave their home and make a new life in an unfamiliar country, where they may not understand the language, the rules or the customs.
Save the Children: Aardman approached us at Save the Children because they felt passionate about supporting our Ukraine response. There was a personal connection, as one of their production partners, Glowberry - who create the Brave Bunnies series - is based in Ukraine. After hearing the stories of refugee children around the world, Aardman became determined to represent the experience of child refugees everywhere.
We were really excited about collaborating with such a talented team to create an important piece of communication to share with children globally. Inspired by real-life experiences of children that Save the Children works with, Home tells a story about how child refugees feel and what it's like to be separated from friends, family, and school in a new and unfamiliar setting.
How was the film itself created?
Aardman: Home is a 2D animated film was directed by Peter Peake and produced by Stephanie Miller at Aardman's studio over the summer of 2022. Aardman engaged a few of our directing talent to come up with short film concepts and were overwhelmed by the quality and sensitivity of the ideas. We chose Peter's because his concept transcended language barriers. The short film shows how we can extend a hand of friendship to people who find themselves in a strange new place and how much richer our world can be when everyone is welcome.
Why do you think film and animation are perfect for exploring sensitive subjects like this?
Aardman: Animation is an amazing medium for expressing ideas and messages that would otherwise be difficult to communicate. Subjects such as war and displaced families are difficult to relate to, especially for kids, but we really believe that animation can make these subjects more accessible and understandable, for everyone. Short film is a great way of telling a story and it's also easier to distribute and reach as many people as we can. This was really important to the project.
How do you hope Home will be used in the classroom?
Aardman: It is often difficult to talk about things that are happening internationally and to make these things relatable. We were keen to support Save the Children in growing awareness for the refugee crisis but also helping kids understand what it must be like being a refugee, especially as kids in our schools all around the country are the ones welcoming people from other cultures, into their schools and communities.
Save the Children: We hope this beautifully crafted short film can be used to start a conversation with young children about what it might feel like to be a refugee and the positives of welcoming new refugee friends. We also want the story to provide refugee children settling in the UK with comfort and hope that although a new place to live can be daunting, in time, it really can become 'home'.
We are thrilled that through Into Film+ this moving film and its important messages will be able to reach so many and encourage children to welcome new pupils into their classroom, whatever their background. Aardman is famed for telling rich and inclusive stories without using dialogue, which means that this film can resonate with children and adults of all ages, everywhere.
By teaming up with Into Film, we hope to amplify the stories of real children, raise awareness of the charity's life-changing work to support them right now, and ultimately shape a brighter world that's home for everyone.
What do you hope teachers and young people take away from the film?
Save the Children: We hope that the film will foster an understanding about what it's like to arrive in a new place where everything is different. At first, the new language, the new food and the new culture can be unsettling and overwhelming to a child, which is why it's so important to reach out and welcome refugee children and make them feel included. We hope children all over the UK will be encouraged to forge new friendships and enjoy learning about different cultures.
How Do I Get Started?
To access Into Film+, all you'll need is an Into Film Account - it's completely free*, and only takes a moment to set up. Into Film+ is free to use for all UK state schools that hold a valid Public Video Screening (PVS) Licence from Filmbankmedia.
Filmbankmedia PVS Licences are paid for on behalf of schools by all local authorities in England and by some local authorities in both Wales and Scotland. Into Film NI cover the license cost for some schools in Northern Ireland. For further information on licensing in your locality please see our FAQs.
If you don't have a PVS Licence, or aren't already covered, then a licence can easily be obtained from Filmbankmedia.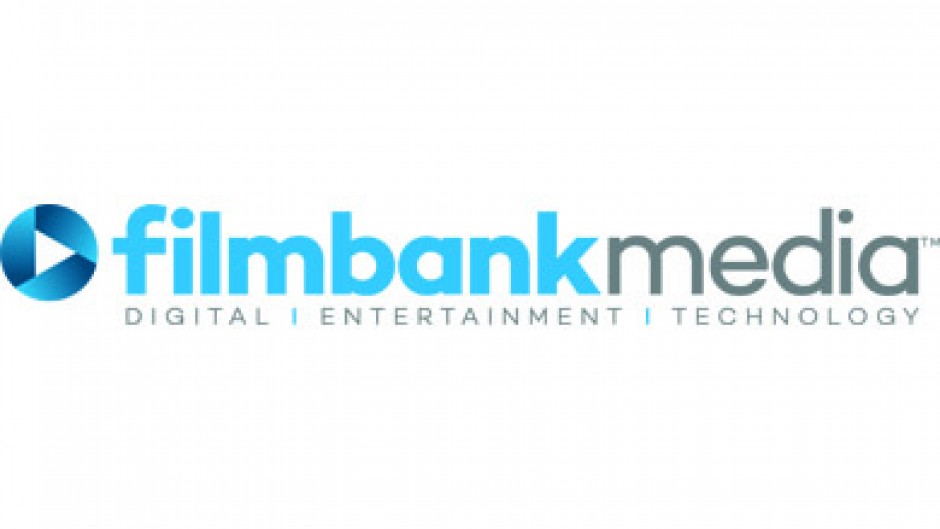 Filmbankmedia
Filmbankmedia licenses and distributes film and TV entertainment to many groups and is the licensing authority we work with to ensure schools, libraries and youth groups have the permissions to screen films from our catalogue.
* Screenings for an entertainment or extra-curricular purpose require a PVS (Public Video Screening) Licence from Filmbankmedia. State-funded schools in England are covered by the PVS Licence.
Into Film and the Into Film+ streaming service is supported by the UK film industry through Cinema First and the BFI through National Lottery Funding, thanks to National Lottery players. Since the very first National Lottery draw in 1994, public support - raised directly through National Lottery ticket sales - has funded more than 670,000 projects, raising more than £46 billion for good causes.