After a brief break because of exams and the summer holidays, we're happy to reveal that our Into Film Club of the Month winner for September 2022 is Newton Longville CofE primary school from Milton Keynes, England.
They have seen enormous success recently and were the only UK school to be nominated multiple times at the 2022 Into Film Awards; in the Teacher for the Year category for club leader Ashley Williams and in the 'Changes for a Better World' category for their film, Paper Problems.
Below, year 6 teacher, writing lead, P.E. coordinator and general media guru Ashley Williams delves into his passion for running filmmaking projects with his students and the many ways it can boost their creativity, confidence, practical skills and teamworking abilities. He also discusses his club's love of film reviewing and Into Film+.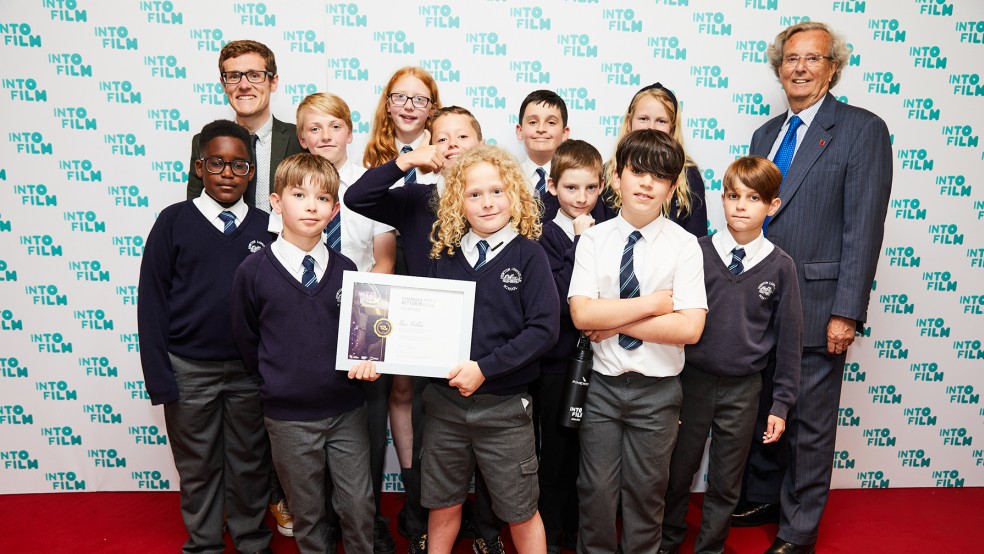 What inspired you to start your Into Film Club?
I have an absolute passion for films and am always looking for ways of bringing film and animation production into the classroom. After we've made films and screened them in class, the children are always asking to make more, so starting a film club was a very easy decision to make.
What do you enjoy most about running an Into Film Club and what makes your club unique?
I love our film club - it's amazing talking about films and sharing ideas with those who have unlimited imaginations. Our Into Film Club is pretty unique as although we watch 'big films', we're always looking at them as an opportunity to go and make our own version - being inspired to be creative is very much our working moto. Additionally, we've invited a number of figures in the screen industries in to talk to the children and even introduce them to some of their pro gear.
What positive changes have you seen in your pupils since joining the club?
I've always seen the children's confidence grow hugely. There's no better tool than filmmaking to bring out the problem solving, team building and creativity. When a student finds their place in a film crew (whether behind the camera or in front of it), they really make it their own, with their confidence increasing massively as a result. Also, when they see their films on the big screen and people laugh, applaud or gasp, they always seem to walk around a foot taller the next day.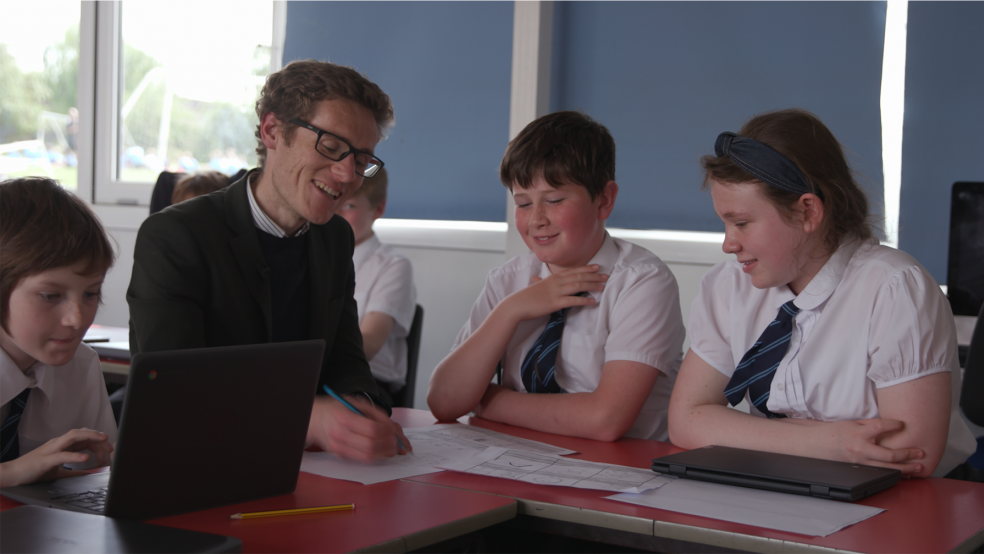 Do you use Into Film+ with your club members and if so, which ones have been your highlights?
We've mostly watched films on the service that are linked to our English lessons such as the short animations. We've also used it as an 'end of term treat' with Into Film+ being a reward for a good job well done.
What other parts of the Into Film offer do you engage in?
We've worked towards making films for the Into Film Awards for quite a few years now. The external expectation has always been a good creative drive. I've also used the teaching resources and shared them with other classes to use across the school. Film reviewing has also been a brilliant resource, especially when we were all learning and working at home as we could have a shared viewing and reviewing experience.
What are your future plans for your club? 
Future plans - we want to go big and make a feature film! We're also planning on running our own film festival at school.
If you could give one bit of advice to someone thinking of starting their own club, what would it be?
Give them a camera and let them go. Filmmaking is a fantastically practical, creative and problem solving based activity that can only truly be mastered when you have a go. Children seem to have an understanding of how films should look and what works on camera so they need is someone to trust them with the gear and help guide their creativity.
If you're interested in exploring filmmaking with your students, our mini filmmaking guides take you through every stage of the process, from development to distribution. Meanwhile, our Curricular Filmmaking for Secondary training course for educators explores simple strategies to enhance students' understanding of any curriculum topic through filmmaking. Once you've completed your film, our Film of the Month competition accepts any film, any genre, at all times of the year.