The Into Film Festival is back for 2019, and to celebrate bookings going live - screenings are already filling up quickly so be sure to book now! - and to mark International Literacy Day on Sunday 8 September, we're also launching our Festival Review Writing Competition.
Film reviewing can be an excellent tool to help boost literacy, and adds an extra educational element to visiting the Into Film Festival. In fact, one GCSE Examiner's Board have recently included film reviewing as part of their exam. Further information can be found in Section B on Page 8 of the Eduqas English Language Examiner's Report.
Once you've attended a Festival screening when things kick-off in November, get your students to flex their English, comprehension and analytical skills, and write 300 words about the film they've seen. While you can't enter just yet, you can still download the form below, and check out the video above to get ahead of the game with some top review writing tips from Ali Plumb, film critic for Radio 1 and 1xtra!
The winning reviews in each category will win an Amazon Fire HD 8 Tablet for themselves, and £200 of cinema vouchers for their class. 
The categories for entry are:
Primary (for pupils at primary school aged 5 - 11)
Secondary (for pupils at secondary school aged 11 - 16)
Sixth form (for pupils aged 16 - 19)
Audio-description (for pupils of any age, with sight loss, reviewing the audio-description track of a film).
One winner will be selected from each category, and entries can be submitted via email or free-post. See the application below for further details on how to enter - just don't forget to tell us on the form which film you're reviewing!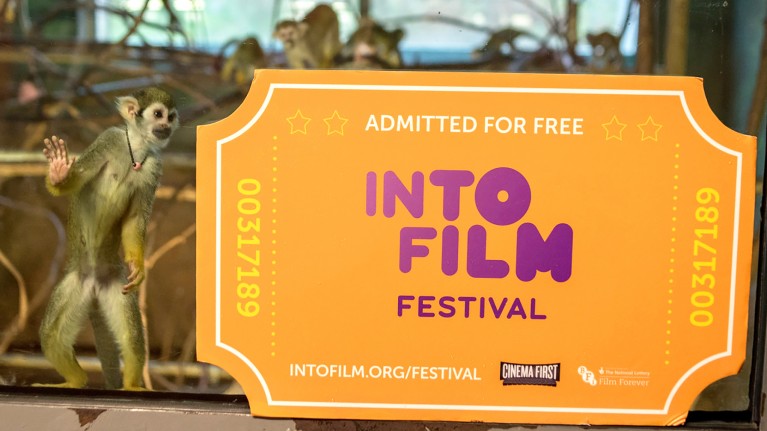 Into Film Festival 2019 Review Writing Competition Entry Form
Download the form to enter the Festival Review Writing Competition.
Review Writing Resources