Summer is well and truly here and along with it comes some of the biggest crowd-pleasing films of the year. Kicking off the season is a Broadway musical from one of the stage's most prominent writers adapted for the big screen as we also focus on an important week in the calendar, Refugee Week, highlighting some of our free resources for use in and out of the classroom.
Safety is of course at the forefront of everyone's mind right now so make sure to check out the specific guidelines for your local cinema before visiting. Meanwhile, many cinemas have used lockdown as an opportunity to improve and renovate their venues so that we can all enjoy the best possible cinema experience.
New in Cinemas
In the Heights
A celebration of community and a soaring ode to certain aspects of Latin-American culture, In the Heights is a gloriously sunny musical from Hamilton creator and star Lin-Manuel Miranda. Formed of multiple stories across the diverse neighbourhood of Washington Heights in New York City, we are introduced to Usnavi, Carla, Vanessa and Benny, amongst many others, as they strive to get the most out of their young lives. Extravagant dance sequences and contemporary musical flare weave through this tale of togetherness, young love and identity. 
Also New in Cinemas
The Reason I Jump; Luca
Based on a best-selling book and told from the unique perspective of four young people who are classified as having non-verbal autism, this empathetic documentary offers a remarkable insight into how other people understand and interact with their surroundings. With neurodiversity slowly becoming more recognised and understood, this unique documentary attempts to bridge the gap between those with non-verbal autism and those who might be unaware of its depth and complexity. With experiences shared from all around the globe - Sierra Leone, the United Kingdom, India and the United States - The Reason I Jump is a must-see documentary for anyone interested in psychology, society and different perspectives.
One last new release this week is a streaming exclusive to Disney+ that is perfect for the warm summer days (hopefully!) ahead of us. Fresh from Pixar's animation studios comes Luca, a vibrant coming-of-age story about a pre-teen sea-monster who lives near a small coastal town in Italy. Forbidden to go to the surface and reveal himself to humans, Luca's life suddenly changes when he meets Alberto, a more courageous sea-monster, and Emma, an Italian human who doesn't believe in the existence of monsters at all.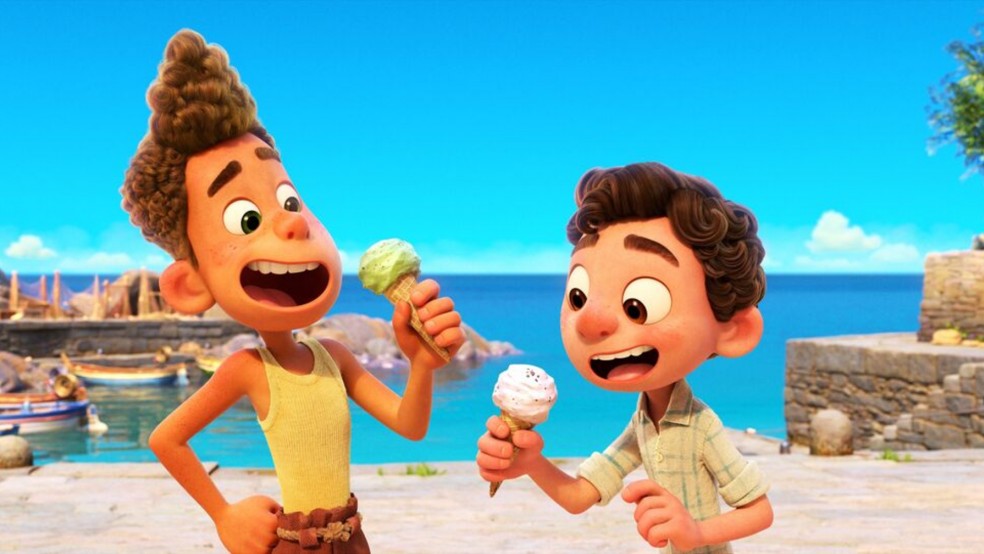 Refugee Week
It goes without saying that refugees, migrants and other displaced people are often misrepresented and even dehumanised across society. Within this context, film can be an incredibly effective medium in revealing the human stories behind such complex political socio-economic issues and in encouraging a greater sense of empathy, respect and cultural understanding among young people.
We've pulled together our substantial amount of content around refugees and migrants, including resources, news articles and blogs, film guides and film lists. Together with contextualising the issues at hand, these can introduce your students to a very broad topic within a variety of more specific settings, relationships and dynamics.
In order to raise awareness for Refugee Week, some venues will be presenting special previews of Ben Sharrock's BAFTA-nominated Limbo ahead of its 30 July general release. Limbo is a wryly funny comedy set on a remote Scottish island where a group of new arrivals are awaiting to hear whether they have been granted status to live in the United Kingdom. 
Thisincludes a fundraiser screening with an in-person director Q&A, hosted inpartnership with Choose Love this Saturday at the RioCinema in London.