We're very excited to reveal that Our Peckham: Foodbank and the Fidget Spinner has emerged as the winner of our inaugural Audience Choice Award (Sponsored by Cineworld) at the Into Film Awards 2019. Their award was presented to them by actor/director Andy Serkis.
Our Peckham, made by 11 young people from Bell Gardens Animation Club in Peckham with the support of Rainbow Collective, depicts the realities of having to rely on a foodbank to get by, as a young boy's wish for a fidget spinner to help him fit in comes up against his father's need to save what little money they have.
The vote took place across social media, with audiences on both Twitter and Facebook sharing posts to vote for their favourite films in their droves. The issue of foodbanks clearly struck a chord with audiences, and Our Peckham was shared by journalists from The Telegraph, The Guardian and The Sun, as well as Laurie Rose BSC (Cinematographer for the recent Stan and Ollie). Significantly, the film was also picked up by campaigners and outreach organisations, who evidently appreciated the film's commentary on the sad fact that so many in the UK now rely on foodbanks to get by.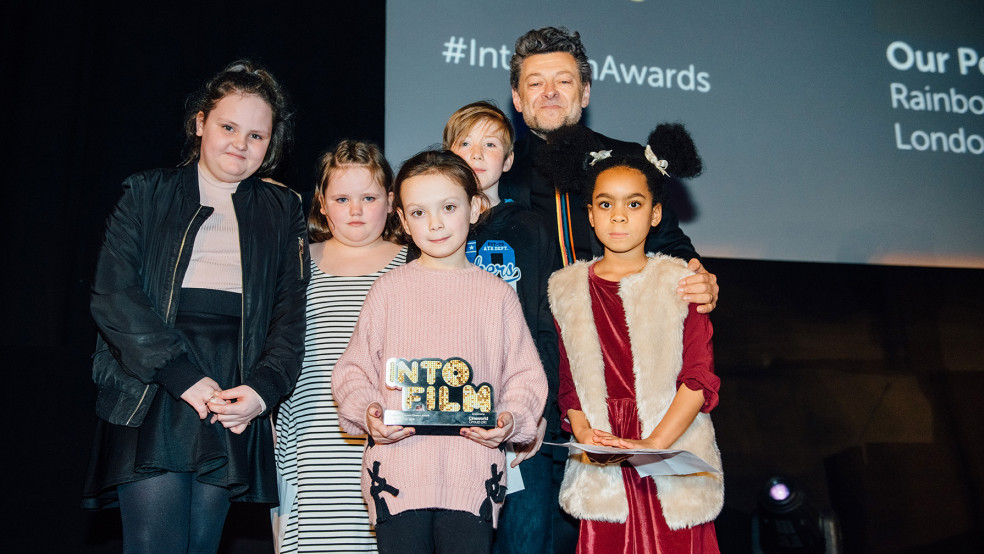 We were thinking about how poverty isn't always seen, so we decided to do a film about foodbanks. We don't think people should be ashamed to use them because you shouldn't be ashamed of getting help.

Ben, young filmmaker from Peckham, London
While most Into Film Awards are judged by an expert panel of film industry insiders, we wanted to give our audience more of a voice in choosing a winner, hence our new Audience Choice Award. The filmmakers behind Our Peckham can rest assured that their film - which also won Best Animation - was valued not only by our judges, but by the general public at large. Congratulations again to everyone involved!