Congratulations to the children and young people of Hornsea Primary School in Yorkshire, whose inventive, emoji-led film Anti-Bullying has won Best Film: 11 and Under (Sponsored by Sony Pictures) at the Into Film Awards 2019. Their award was presented to them by actor Eddie Redmayne.
Anti-Bullying uses the near-universally recognised emoji designs to express the emotions of its cast, weaving a visually striking and modern fable about the effect of bullying in schools. The language of emoji is easily understood, which makes Anti-Bullying not only a well made film in its own right, but also a useful and accessible tool for bringing the anti-bullying message into the classroom for young pupils of all abilities. 
Anti-Bullying is the winner of a category that was so hotly contested that the judges had to shortlist four films to nominate (instead of the regular three). The film was made by Year 5 children in class 5JP at Hornsea Community Primary School (Hornsea, East Riding of Yorkshire). "I felt really excited about us being nominated and getting to go to London", said Albert, one of the young filmmakers from 5JP. "I didn't think we would get this far."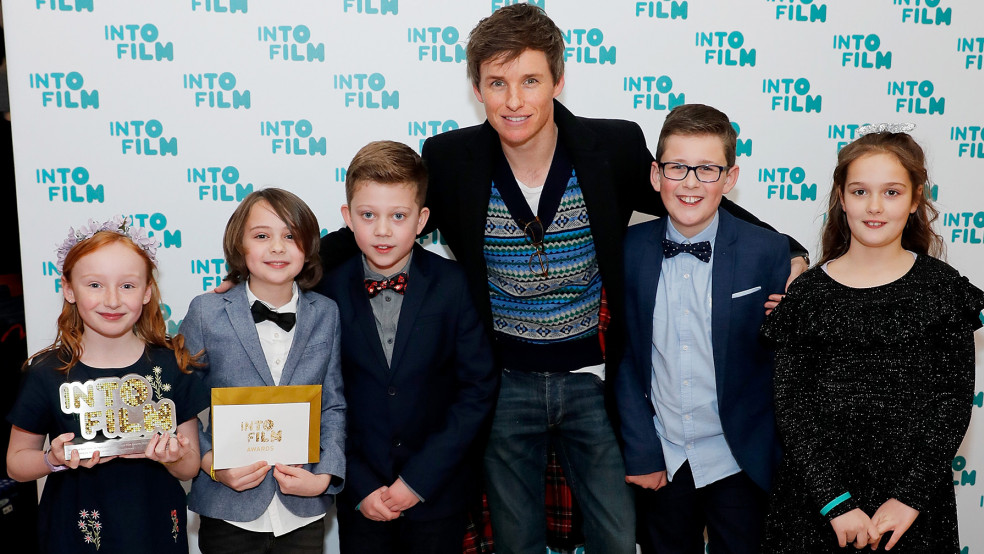 As part of the school's anti-bullying week, the children in Year 5 were set the challenge of making an anti-bullying video in only two days that would be shown in assembly at the end of the week. The children had been learning about cyber-bullying in class and the concept for the film was devised, with the children printing and cutting out over 100 emoji masks and covering an area of the classroom in black paper. Then, using an iPad to film and edit, the children created their film - asking peers to join in as extras and asking their class TA, Mrs. Warner, to push them on an old computer chair with wheels to try and get smooth movements.