Congratulations to Euan, aged 13, from Bucksburn Academy in Aberdeen, Scotland, who has been named Into Film Club Member of the Year (Sponsored by 20th Century Fox) at the Into Film Awards 2019. Euan's award was presented by actor Jason Isaacs.
Euan is a frequent member of Bucksburn Film Club, and the club's leading review writer, penning over 30 film reviews. He often helps the club leader, Mr Armitage, run the film club and is always encouraging other club members to do their best and have fun, as well as work hard.
"For Euan to be nominated for Into Film Club Member of the Year really means a great deal to him," said club leader Stephen Armitage. "He was very surprised to have been selected and felt a genuine sense of achievement. Euan wants to go on to achieve greater things in the film industry, he is continuing to build his skills and wants to become a professional film review critic when he leaves school and university."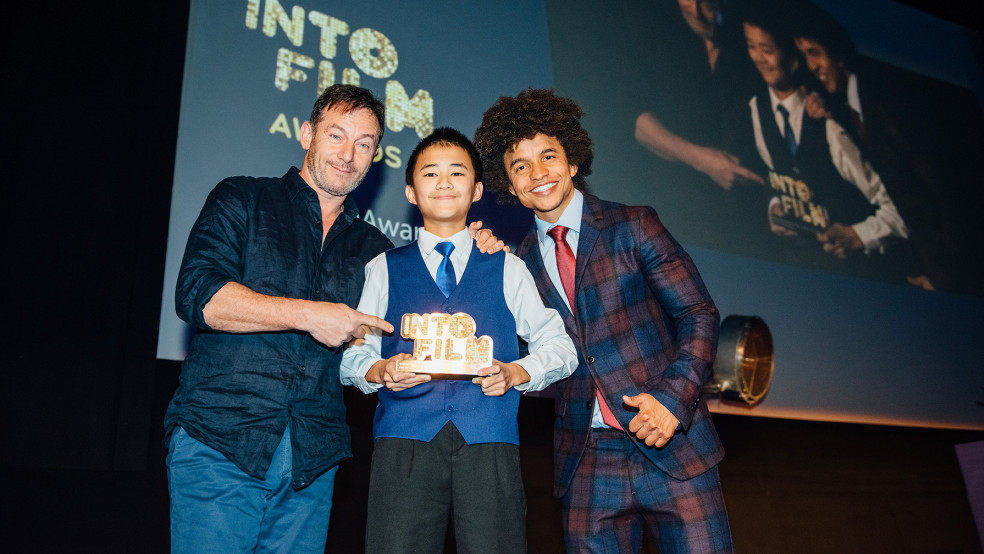 Euan is without question the hardest working pupil I've ever met. He has a passion, enthusiasm and curiosity for film which is contagious to all pupils who join our film club.

Into Film Club leader, Stephen Armitage
Stephen also discussed the club's impact on Euan's social and educational development saying that "Euan has made many friends in the film club. He started school as a shy, reserved pupil but now he often runs the lunchtime club by himself, selecting a short-list of films to watch and helping to encourage others to further their literacy skills by writing reviews. 
Euan's own literacy skills has also excelled massively while being part of the film club. He has written over 50 film reviews and created our Bucksburn Film Review Magazine to compile everyone's film reviews into one professional and engaging format, which the whole school and local film community has read. Euan has won Into Film's Review of the Week and has spoken to the whole school about his achievements so far."