Congratulations to Rowlands, in Selkirk, Scotland, who have been crowned Into Film Club of the Year: Secondary (Sponsored by Warner Bros.) at the Into Film Awards 2019. Their award was presented to them by actor Jack Lowden.
Rowlands have been running their film club weekly for over four years now, with the aim of the club being to encourage young people to socialise and fuel discussion around topical issues.
"I think that our Film Club is unique as it is vibrant and thematic and aims to engage all of our young people," said club leader Charlie Dawson. "Each year we have themed weeks that inspire us to new heights across Rowlands. Friendships are built and our young people look forward to twinning with different age groups. They watch and discuss the films together and support each other. 
It is lovely to see older and younger young people engaged together throughout the youth club, whether this be through watching and discussing the themed films or developing skills together such as animation or film making."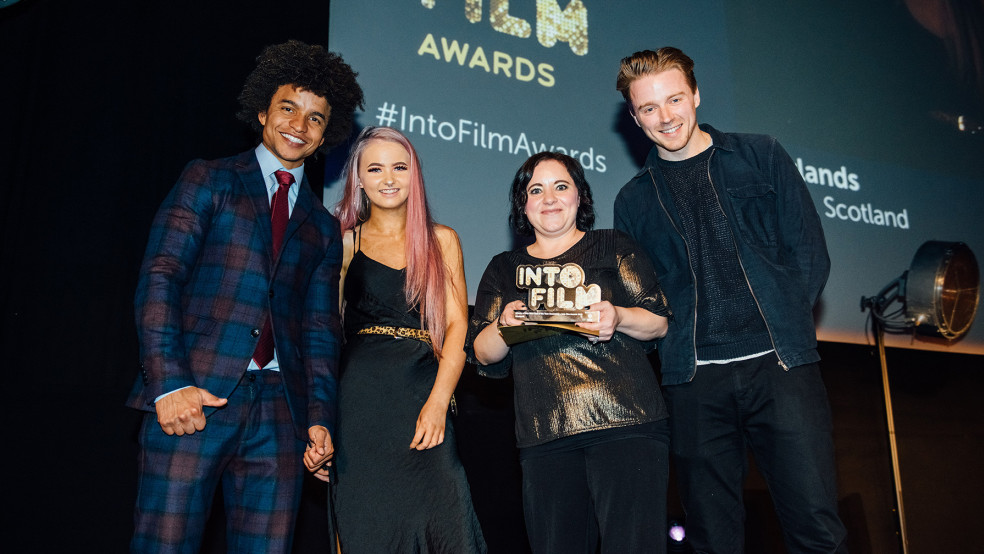 Rowlands is the only Film Club within a Youth Club in the Scottish Borders and I feel we have strengthened as we have grown in numbers.

Into Film Club leader, Charlie Dawson