Congratulations to The Hollies, in Cardiff, Wales, who have been crowned Into Film Club of the Year: Primary (Sponsored by Universal Pictures) at the Into Film Awards 2019. The Hollies' award was presented to them by director Amma Asante and actor Luke Evans.
The Hollies Film Club enriches the learning of all students at the school, from Reception to Year 6 by opening up the children's worlds and by encouraging them to communicate and socially interact with each other. Their members are passionate about learning through film, which The Hollies has embedded throughout their curriculum.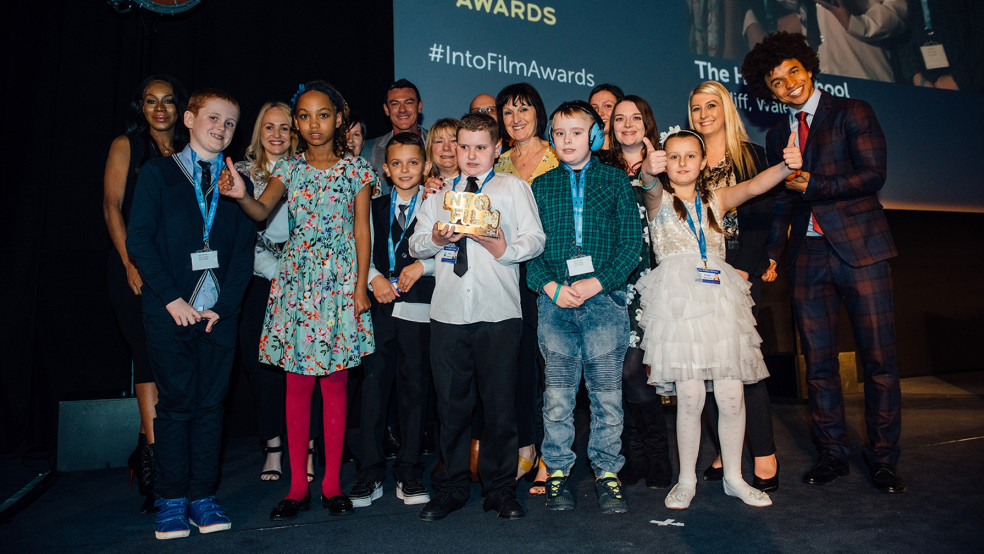 The Hollies is a school for children with autism spectrum disorder (ASD), and Yasmin John, the club leader, explained more about how their Into Film Club benefits the students. "Autism impacts on social interaction, social communication, behaviour and interests. A lot of our students therefore experience difficulties with out of school social activities, for example family visits to the cinema.
To engage our pupils, we created our own cinema for all pupils to access in a safe, accepting environment. This meant adapting materials and employing strategies to encourage our pupils to be comfortable in an authentic immersive cinema experience. The cinema is accessed by all pupils from reception to year 6 and the positive feedback we have had from parents has been incredible. In particular, we now have many who are able to enjoy regular visits to the cinema as a family!"
Through film our children can get excited about learning, and we have gained insight into our children's worlds through the animations they are now able to produce themselves.

Yasmin John, Into Film Club leader at The Hollies