Congratulations to Rainbow Collective from Peckham, whose animated musical film Samosa in Space has won the Audience Choice Award (sponsored by Universal Pictures International) at the 2022 Into Film Awards. The award was presented by actor Lashana Lynch.
The Audience Choice Award sees all of our nominated films going head-to-head in a public social media vote. That makes it the only category where the winner is decided by the public, as opposed to by our judges. Originally nominated in Best Animation - 12 and Over, Samosa in Space proved a big hit with audiences, who shared the video hundreds of times, beating the second place film by over 50 votes.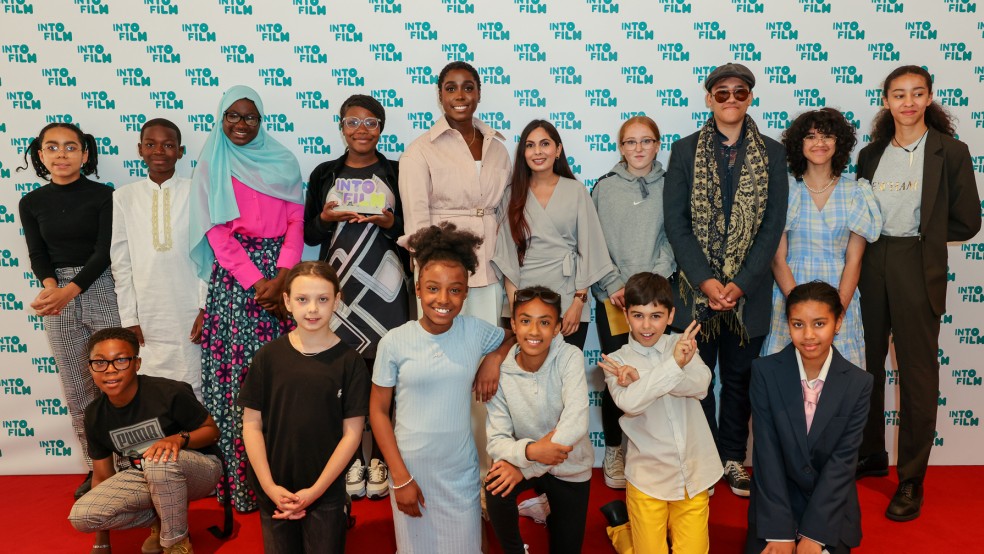 Samosa in Space is a colourful and catchy musical animation, based on the true story of two men from the Chai Walla takeaway in Bath, who sent a samosa into outer space during lockdown.
The song featured in the film was created by local musician Ibbi, who approached the group about collaborating on a video, and the children of Rainbow Collective were immediately keen to create a film that could cheer everyone up during the difficult lockdown period. The film was made completely remotely during lockdown, with the young people creating a host of digital and hand drawn images and then deciding when and where to place them within the song's video.
I would like to firstly congratulate the children who worked with Rainbow Collective to make this amazing animation. Both myself and Niraj (the owner of Chaiwalla) were stunned and excited by the video; even more pleased when we heard our song come to life.

Niraj and Chris (members of Chaiwalla)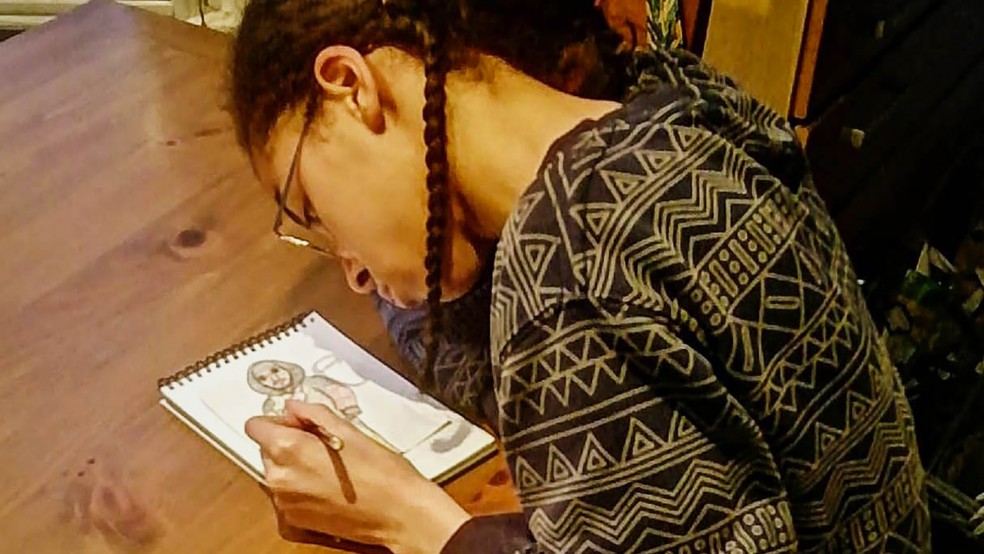 Rainbow Collective's club has been running for five years, and the young people have grown up together creating animations as part of it. During the height of lockdown, they used their skills as animators to create films to celebrate key workers, show solidarity with the Black Lives Matter Movement, raise awareness on mental health, raise funds for children who needed laptops, and to bring attention to families who needed support from their local foodbank during Christmas. Their animations were watched by tens of thousands of people from around the world and they were able to build a strong following, raise awareness on social issues and bring a smile to peoples' faces.
It's a huge honour to be considered for any award but especially the Into Film Awards. On the journey to get here, I found my best friend for life and worked alongside my big brother, a bunch of friends and two great teachers. I learned so much about making short films! The Rainbow Collective is definitely a game changer, especially for an area like ours.

Elise (aged 13) from Rainbow Collective