Congratulations to Zoe, aged 16, from Aberdeen in Scotland, whose stop-motion animation Mia has won Best Animation - 12 and Over (sponsored by Walt Disney Motion Pictures, UK) at the 2022 Into Film Awards. The award was presented by actor Tom Ellis.
Mia is an affecting and lovingly animated stop-motion film that explores mature themes of loss and grief, following a man named Mark who is still recovering from the tragic passing of his wife, and continues to be haunted by the car crash that took her away. Astonishingly, the entire film was made by Zoe alone.
"I wanted to base my film on a topic everyone can relate to and is something I had to go through recently", explains Zoe. "Grief is one of the hardest things to overcome and it is hard to let go of a person you love. One of the best ways to deal with it is by talking about it to someone else. All of this is exactly what I wanted to portray in this short film".
Filmmaking is very important to me, as it is a way of expressing my creativity and thoughts through something fun and exciting.

Zoe (aged 16) - Into Film Award winning filmmaker of 'Mia'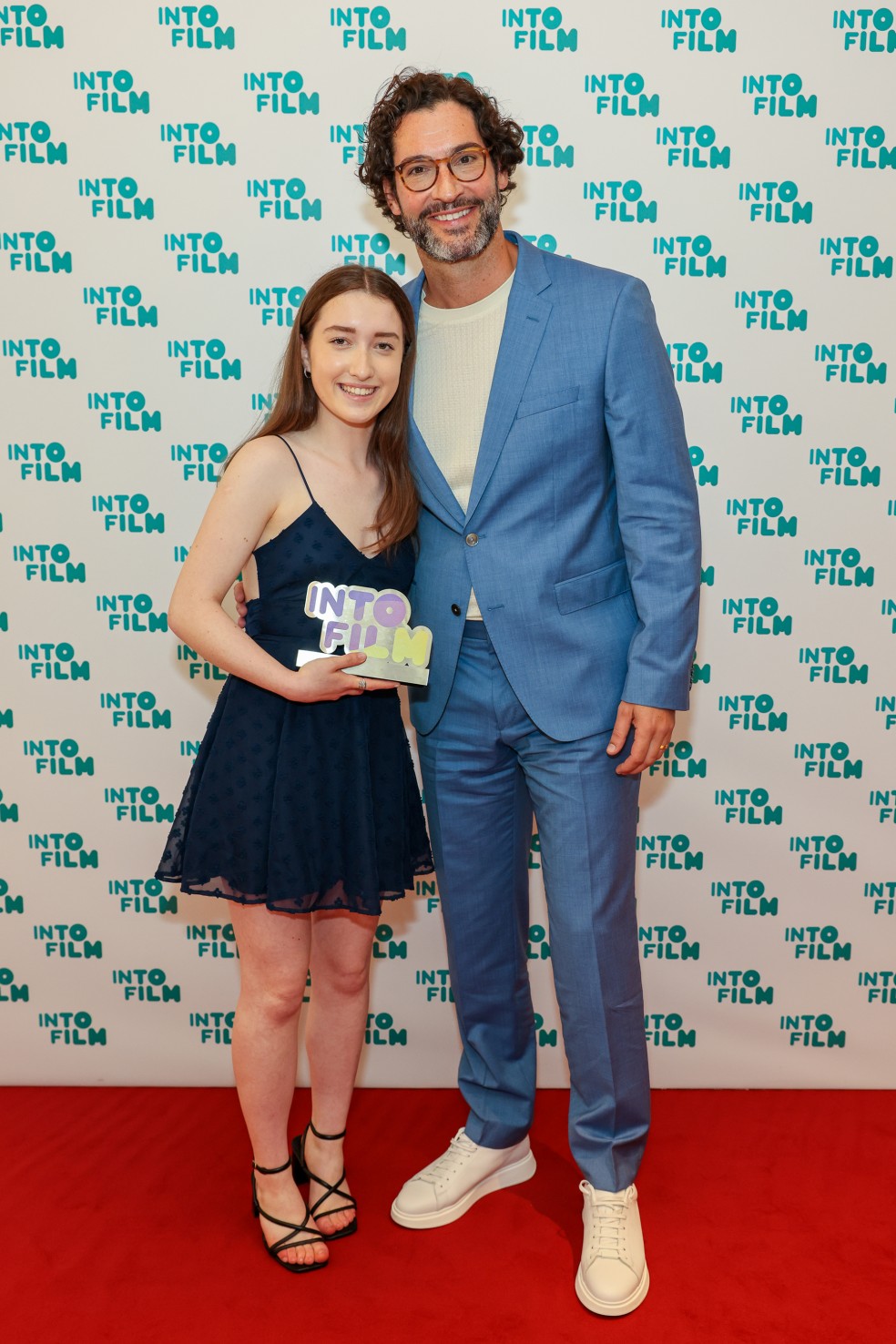 Mia is a particularly impressive achievement given the length of the film, the mature themes it sensitively covers, and the level of detail that has gone into the animation considering it was all made by one person alone. "A challenge was filming some of the scenes with only myself to move the figurines and take pictures at the same time, as this required a lot of delicacy and patience", remarked Zoe. "My favourite part of the process was designing the set and the props as I really enjoy being crafty. I tried to use a lot of various camera techniques that I hadn't thought of doing before such as giving different camera perspectives in a scene. This also was very useful in allowing the scene to flow more naturally."
"Overall it was an experience I very much enjoyed and wish to take further in the future as it challenges my creativity and art skills".