After a year's hiatus due to the COVID-19 pandemic, we're thrilled to bring you the return of the Into Film Festival - the world's largest free film festival for children and young people. Having welcomed nearly 3 million pupils and their teachers in previous years, we're proud to once again celebrate the big screen experience with a whole new audience of film fans.
The Festival got under way in London's Leicester Square, with a special preview of Clifford the Big Red Dog, ahead of the film's theatrical release on 10 December. This fun family adventure is based on the beloved book by Norman Bridwell and stars Jack Whitehall, Darby Camp and John Cleese. And with World Kindness Day taking place on Saturday 13 November, a story that sees Clifford teaching the world to be kind and love big is as timely as could be.
Sandra Smith, a teacher at Saint Thomas à Becket Catholic Primary School in Abbey Wood, London, spoke about being one of the lucky schools to attend the preview screening. "It's a brilliant opportunity for us. We're an inner-London school and we use Into Film all the time for our whole school. This is just magical to be up town at Leicester Square for a preview performance of what looks like it's going to be a fantastic film."
You can see exactly how much fun was had in the images below!
It's a unique opportunity to actually be in a cinema and to watch something on a big screen. I don't think our young people have that chance anymore, especially in the last 18 months. So this is just delightful and they are loving it.

Sandra Smith, Teacher at Saint Thomas à Becket Catholic Primary School, Abbey Wood, London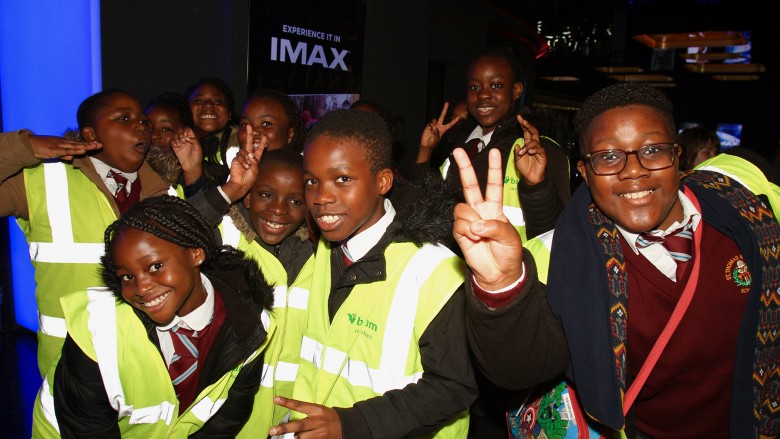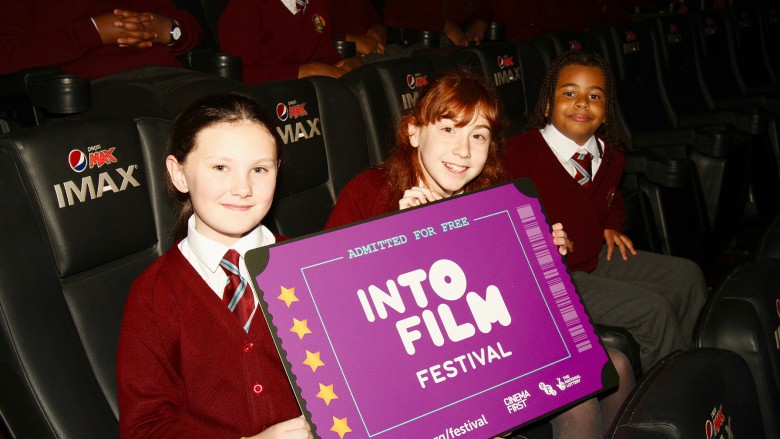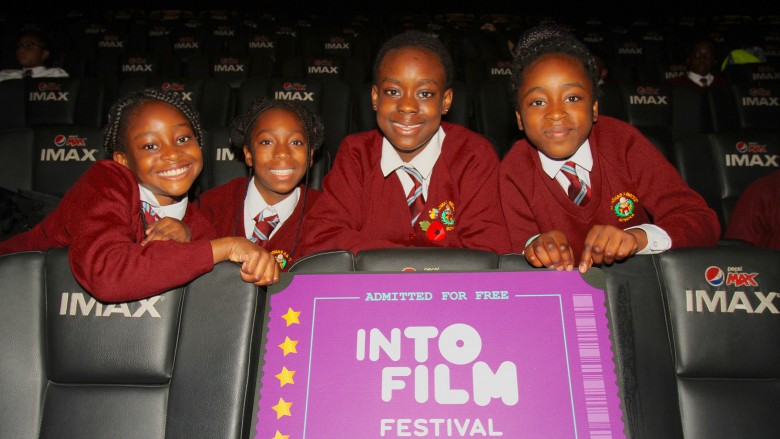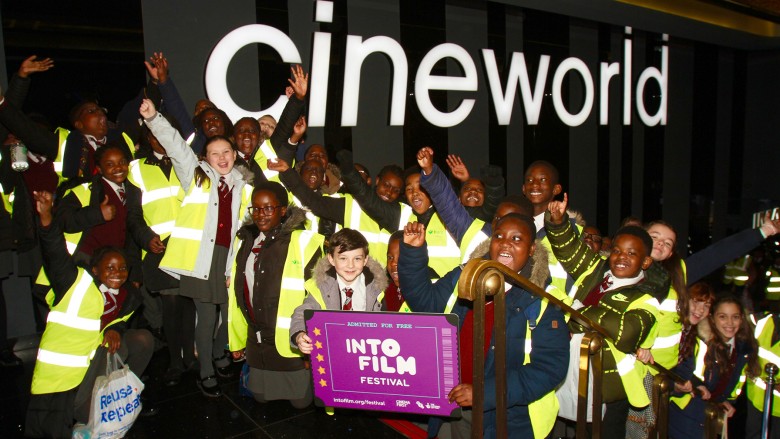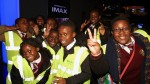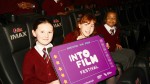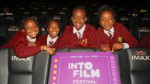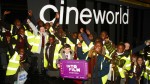 A Belfast Preview with Sir Kenneth Branagh 
Elsewhere, director Sir Kenneth Branagh officially opened Northern Ireland's Into Film Festival at a special screening of his new autobiographical film Belfast, and encouraged young people to tell their own stories. Find out more, including some inspiring words from Sir Kenneth himself.
Everyone has a unique, special story that's just theirs. And it's important to me that those stories get told, because everyone is different and that's what makes things interesting.

Sir Kenneth Branagh, Actor and Director
Further Into Film Festival Highlights
This year's Into Film Festival will run from 10-26 November, and promises to showcase the best films of the past year, alongside previews of upcoming releases, and must-see cinema classics, with over 65 titles for pupils of all ages screening in hundreds of cinemas across the UK.
Other exciting events taking place over the coming weeks include a special screening of No Time To Die at the National Film Theatre, which will be introduced by Bond producer Greg Wilson. 
Director Joe Cornish and actor Michael Ajao will be introducing a 10th anniversary screening of their cult-classic sci-fi Attack the Block, which launched the career of John Boyega. Meanwhile, director Edgar Wright will be joining us for a Q&A session after a screening of his Sparks Brothers documentary.
We also have special previews of Ghostbusters: Afterlife (in cinemas 18 November), Pedro Almodóvar's Parallel Mothers (in cinemas January 2022) and of timely documentary Captains of Zaatari, which follows a group of refugees as they aspire to become footballers.
The Festival will close with an exclusive screening of Disney's Encanto, Disney's colourful new film inspired by Colombian music, culture and myths. We've also worked with Disney to launch a brand new interactive learning resource, Encanto: Recycle the Rhythm, which is inspired by the spirit and music of the film.
The Into Film Festival is supported by the BFI through National Lottery funding and made possible with support from Cinema First and the UK film industry. The National Lottery raises £36 million each week for good causes across the UK.