The BFI London Film Festival is over for another year after a superb programme of films took place across the nation's capital over 12 days. In total, 229 feature films from 78 countries played in 12 venues, with 40% directed (or co-directed) by women, with Armando Iannucci's The Personal History of David Copperfield opening the festival and Martin Scorsese's The Irishman closing it.
Our curation team attended, watching 72 films between us, and each have picked out three of their favourite upcoming titles for young audiences. Joe's picks follow, or alternatively you can jump straight to Michael's, Maria's or Steven's recommendations.
JOE
The Personal History of David Copperfield
Release Date: 24th January 2020
Certificate: PG ("mild violence, threat, brief bloody images")
Engaging for Ages: 7+
British satirist Armando Iannucci turns from skewering the political classes to write and direct this adaptation of the classic Charles Dickens novel in which David Copperfield is surrounded by kindness, wickedness, poverty and wealth throughout his childhood in Victorian England. Searching for family, friendship and status, we follow David's remarkable journey from his early years through to his adventures in London as a young man. This is a warm, extremely funny film full of tenderness with an all-star cast, led by Dev Patel, that will delight audiences of all generations. Its themes of homelessness, poverty and community remain just as relevant to today's Britain as they were at the time Dickens was writing.
If you like the sound of this, you may also like... Love & Friendship.
Rocks
Release Date: 24th April 2020
Certificate: 12A ("infrequent strong language, moderate sex references")
Engaging for Ages: 14+
British director Sarah Gavron follows up Suffragette with an examination of some of the issues facing young women of today in this remarkable portrait of female friendship and growing up in 21st century multi-cultural London. The film emerged out of an extensive series of collaborative workshops between the filmmakers, the non-professional cast, and other young Londoners, with the thoughts and ideas of the teenagers incorporated into the narrative throughout. Its story centres around 15 year-old Olushola (nicknamed 'Rocks') who returns home after the first day of the new term to find a note from her mother that will turn hers and her younger brother's life upside down. What follows is a riotously funny, poignant and acutely insightful account of modern teenage life that will be one of the most talked about films of next year.
If you like the sound of this, you may also like... Girlhood.
Waves
Release Date: 17th January 2020
Certificate: TBC
Engaging for Ages: 14+
Kelvin's life appears idyllic - a high-school student on the verge of a prestigious wrestling scholarship, with a beautiful girlfriend and comfortable middle-class background in southern Florida. But after an injury threatens to derail his athletic ambitions, and a text from his girlfriend complicates their relationship irrevocably, his life unravels with alarming speed, culminating in a horrific tragedy at a house party. The opening hour of this film is as exhilarating, fresh and dizzying as anything seen in recent years, but director Trey Edward Shults' ambitions don't end there, shifting the focus to Kelvin's younger sister for a second half every bit as groundbreaking and moving as the first. This is an astonishing film about race relations,  parental pressure, guilt and much else, with a stunning soundtrack and electrifying performances throughout.
If you like the sound of this, you may also like... Moonlight.
MICHAEL
Days of the Bagnold Summer
Release Date: TBC
Certificate: TBC
Engaging for Ages: 11+
The directorial debut of The Inbetweeners star Simon Bird, this small and sweet coming-of-age story centres on the relationship between teenager Daniel Bagnold and his librarian mum, Sue. Feeling despondent after learning of his trip to visit his father in Florida has been cancelled at the last minute, introverted Daniel must instead spend the six weeks of summer with his mother who is eager for him to try new things and be more sociable. Adapted from a graphic novel and featuring a soundtrack from Belle & Sebastian, this is a crowd-pleasing comedy about the perils of being a teenager - or the mother of one.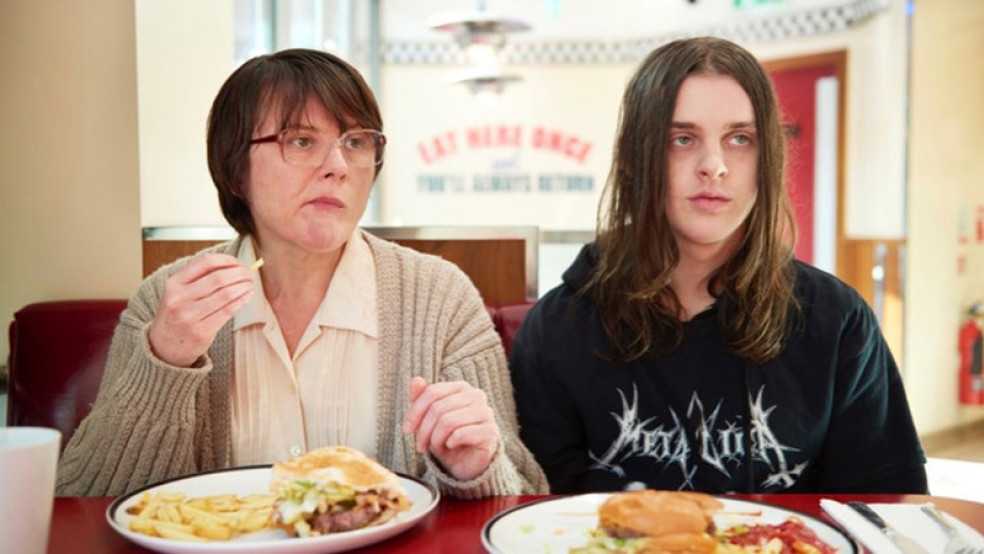 If you like the sound of this, you may also like... The Way Way Back.
Greed
Release Date: 21st February 2020
Certificate: TBC
Engaging for Ages: 14+
Northern duo Michael Winterbottom and Steve Coogan re-team for this satire about the mega-rich, in which the later plays fictional billionaire Richard 'Greedy' McCreadie, a man who has made his money from dodgy deals and through fixing the financial system. As he prepares to throw a lavish birthday bash on the Greek island of Mykonos to celebrate his 60th birthday - and to restore his reputation after recently being summoned to appear in front of a Parliamentary Select Committee - we bear witness to how he got there. This laugh-out-loud parody tackles modern issues from the refugee crisis to reality TV shows as well as pulling no punches when it comes to condemning unethical celebrities and the misconduct of corporations.
Please note: The following clip contains strong language.
If you like the sound of this, you may also like... Margin Call.
Judy & Punch
Release Date: 22nd November 2019
Certificate: 15 ("strong violence, bloody images, very strong language")
Engaging for Ages: 16+
This subversive black comedy from first-time writer-director Mirrah Foulkes is set in the mid-17th century in a countryside town called Seaside (nowhere near the sea), whose townsfolk have a lust for violence, spurred on by the entertainers and their famous marionette puppet show - where the male puppet receives cheers for physically abusing his wife - as well as local executions, usually reserved for women who are spuriously accused of some minor crime or misdeed (or, failing that, witchcraft). But a storm is coming, and change is on the horizon, led by Mia Wasikowska's Judy and the band of outlaws she stumbles upon who exist upon the fringes of society. This is dark, violent, playful storytelling, and a whole lot of fun.
If you like the sound of this, you may also like... Lady Macbeth.
MARIA
Give Me Liberty
Release Date: TBC
Certificate: TBC
Engaging for Ages: 16+
This small-scale road movie takes the genre on a chaotic and hugely comedic ride. Vic is a young American-Russian who works as driver transporting disabled passengers in Milwaukee, Wisconsin. When taking his grandfather's elderly Russian friends to a funeral clash with picking up Tracy, an African-American social worker with ALS, a hectic journey with multiple stops ensues. Unpredictable and featuring numerous oddball characters in unfortunate scenarios, this is a refreshing, if dizzying, comedy that seeks to challenge attitudes around different communities being unable to interact or empathise with each other.
If you like the sound of this, you may also like... Tangerine.
Lunana: A Yak in the Classroom
Release Date: TBC
Certificate: TBC
Engaging for Ages: 7+
Set in Bhutan, in the Eastern Himalayas and where the world's most remote school is located, this gentle dramedy sees a young trainee teacher learning to adjust to surroundings outside his western lifestyle when he is invited to teach children in the small village of Lunana. Although reluctant at first, Ugyen warms to the students, the village leaders and to his Bhutanese culture. With an inspiring message around community, the environment and the importance of education, this is a great film to initiate discussion and to learn about a part of the world rarely depicted on screen.
If you like the sound of this, you may also like... Dhanak.
Recorder: The Marion Stokes Project
Release Date: TBC
Certificate: TBC
Engaging for Ages: 14+
It's difficult to imagine the world without the internet. Before we were able to choose what to watch on our devices, African-American activist Marion Stokes saw the potential of new technologies and the downfalls of the media, perceiving it could negatively control our understanding of the world. This fascinating documentary looks at Stokes' dedication to making information accessible to the public, an obsession that led to recording thirty years of American TV news on 70,000 VHS tapes. This intriguing film is an extremely valuable account of technology and an eccentric but important thinker.
If you like the sound of this, you may also like... Steve Jobs.
STEVEN
A Beautiful Day in the Neighborhood
Release Date: 6th December 2019
Certificate: PG ("mild bad language, violence")
Engaging for Ages: 11+
The story of American icon Mr. Rogers - the host of a long-running children's television show - is not necessarily one that will be known by British audiences, but don't let this deter you from a very gentle and measured film about forgiveness and finding ways to improve yourself. Tom Hanks stars as Mr. Rogers, who becomes the subject of an investigative journalist's curiosity after an article is commissioned about him. As the two men grow closer, the impact of Mr. Rogers' kindness and friendship takes on a transformative power in this warm-hearted drama.
If you like the sound of this, you may also like... Big Fish.
Citizen K
Release Date: 13th December 2019
Certificate: TBC
Engaging for Ages: 16+
With the current political climate in such turmoil all around the world, the fact that renowned documentarian Alex Gibney has managed to pull together a dense but easy-to-follow documentary on the state of Russian politics is an impressive achievement. Using ex-oligarch, and now sworn enemy of Putin, Mikhail Khodorkovsky as the centrepoint of the film, Gibney neatly explores the structures of power that have led to the political corruption that is currently running throughout the Russian government. A vital film for students interested in politics.
If you like the sound of this, you may also like... We Steal Secrets: The Story of WikiLeaks.
Jojo Rabbit
Release Date: 1st January 2020
Certificate: 12A ("discrimination, violence, bloody images, sex references, strong language")
Engaging for Ages: 14+
Fresh off directing a Marvel superhero movie with Thor: Ragnarok, New Zealand filmmaker Taika Waititi turns his attention to satire and sets his target on one of the world's most infamous figures. Jojo is a young member of the Hitler Youth whose imaginary friend is none other than Adolf Hitler, spoofed with great flamboyance by Waititi himself. When it comes to Jojo's attention that his beloved mother has been hiding a young Jewish girl in their home, he becomes conflicted and must come face to face with the hatred he's been told to feel. Darkly funny and filled with some of Hollywood's greatest character actors, Jojo Rabbit also has an emotional sting in its tail.
If you like the sound of this, you may also like... Life is Beautiful.