Paul Reeve, MBE, has announced that he will be leaving his post as Chief Executive of Into Film in spring 2024.
Reeve has been Chief Executive of Into Film since its formation in 2013, overseeing the evolution of an educational programme that has achieved unprecedented reach and impact across all four nations, with two thirds of UK state schools having engaged with our work. 
Under Reeve's leadership, Into Film's achievements have included the provision of an extensive catalogue of award-winning teaching resources, a sector-leading network of extracurricular film clubs, filmmaking projects with underrepresented young people, and the introduction of the UK's first dedicated film streaming service for schools. Alongside this, the annual Into Film Festival is now established as the world's largest free film festival for young audiences, reaching a total audience of 3.8 million over the last ten years.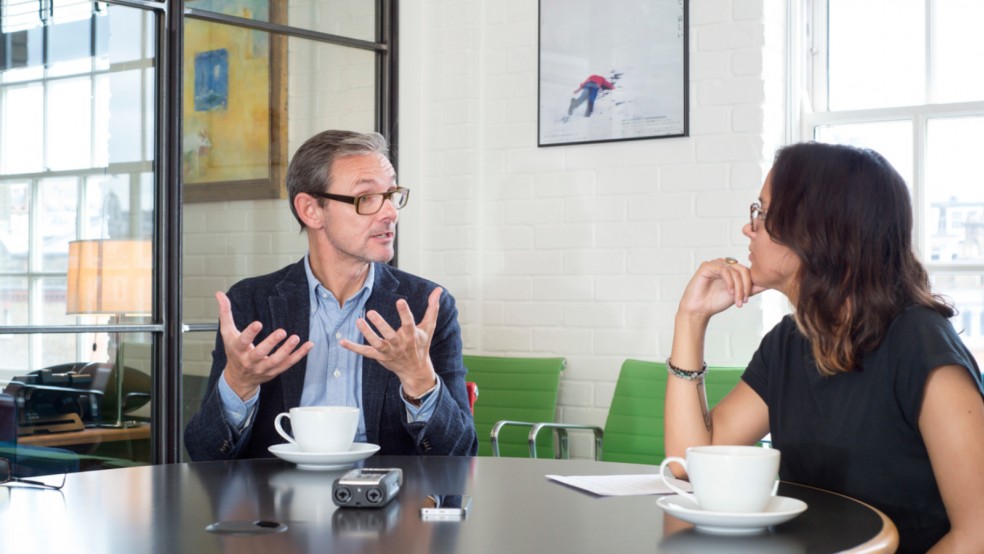 Eric Fellner, Chair of Into Film, commented: "On behalf of the Trustees and everyone at Into Film, I want to thank Paul for his bold and confident leadership over the last ten years. Paul has overseen the establishment and growth of an organisation that now delivers one of the world's foremost film education programmes and plays a leading role in UK cultural learning, benefiting millions of children and young people across the UK during his tenure. The Into Film Board and staff team are saddened to see Paul step down but he departs in the most positive way possible, leaving a fantastic legacy and exceptionally strong foundations for his successor to build upon."
Paul Reeve commented: "It has been an enormous privilege to lead Into Film throughout its first decade; I'm immensely proud to have worked alongside our brilliant staff team and Board, and a broad range of partners, to enrich the lives and learning of millions of children and young people through film and the moving image. It has been a far from easy decision to leave an organisation and mission that I care so passionately about. However, with such strong foundations in place and exciting new opportunities opening up, not least around screen industry careers information and participatory filmmaking, this feels like the right time to step aside and pass the baton to a new CEO. The future success of the cultural and creative sectors will depend on a new generation of leaders and I hope to be able to support their development in the future."
Prior to being appointed as Into Film's first CEO, Reeve was Director of Learning and Participation at the Royal Opera House and also held education posts at the Royal Shakespeare Company and English Touring Opera. He was awarded an MBE in 2019 for his services to film and the arts. 
Into Film, has been awarded new funding as part of the BFI's National Lottery Funding Strategy 2023-2033 to ensure screen culture will have the greatest positive impact on educational outcomes for UK children and young people aged 5-18.