To celebrate the cinema release of Paddington 2 back in November we challenged young people to show us where in the world they thought Paddington Bear would pop up next on his adventures. With almost 2,000 entires submitted, our judges at STUDIOCANAL had an extremely difficult decision to make narrowing them down to just one winner. In fact, they found it so difficult that they decided to award a few runners-up prizes as well! But first, we are delighted to announce the overall winner...
Overall Winner - James from Fircroft Primary School, London
James whisked Paddington away to the other side of the world and on to the Great Wall of China. The judges were very impressed with James' artistic skills, especially with the way he handled perspective, as the Wall disappears over the mountains, and in the traditional style of his oriental dragon.
James has won a limited edition Pop-up Paddington Book and goodies for his whole class.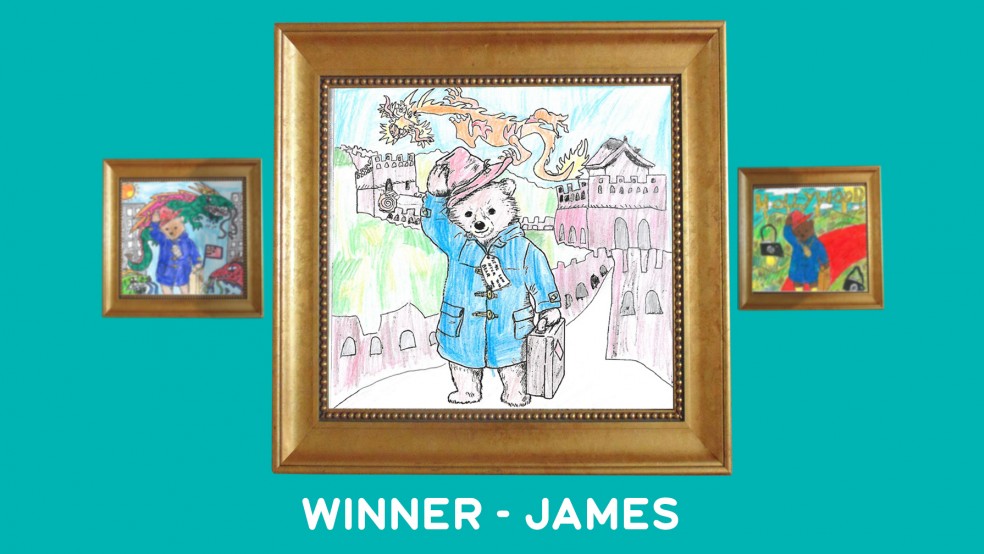 Our judges at STUDIOCANAL were so impressed with the entries that they simply couldn't let their other favourite drawings go away empty handed. These runners-up will also be getting their own goodie bags!
Runners-up
Jude, from Messingham Primary School, North Lincolnshire, who also whisked Paddington off to the orient, placing him in a Chinese city full of oriental dragons. We're sure Paddington will soon be sharing his marmalade sandwiches with those colourful creatures.
Holly, from Moray Primary School, Scotland, who took Paddington to Hollywood, California. A little early for the Oscars®, perhaps, but it will certainly give Paddington time to write his winning speech!
Evie, from Moray Primary School, Scotland, whose entry was quite literally out of this world! After all, what better bear could there be to make first contact with alien life?