We're very pleased to reveal that we have seven new short films available to stream on Into Film+. All animations, the films cover a number of topics, ranging from climate change to migration, and are suitable for various age groups. Short film can be a great way of introducing students to different subjects and prompting discussion. They can also be shown before feature films to create a classic film experience.
Best Friend
In a not-so-futuristic world, a young man named Arthur celebrates his birthday surrounded by a group of close friends. However, we quickly discover that these friends aren't other humans, but projections of a virtual reality technology known as "Best Friend". This provocative short film offers us an intriguing world not so dissimilar from our own, prompting questions around internet addiction and the role smart technology plays in our daily lives.
Dark Dark Woods
In a colourful fairy tale land, a young princess has grown bored of her everyday chores and the things expected of her. All she really wants to do is venture out into the forest and have a magical adventure... so she does. Though she initially enjoys herself, the princess soon has yearnings for the comforts of home - and her much-loved family. Full of dazzling visuals, Dark Dark Woods provides a gentle introduction to fairy tales and their tropes for younger viewers.
Esperanca
Having had to flee her home country of Angola at a young age, Esperança recounts her migration story to France in this enlightening animated documentary. She recalls how her father was arrested by a political party, and how she and her mother had to adjust to a new life and culture as a result. This powerful French language short offers genuine empathetic insight into the refugee experience.
Hybrids
CGI is used to startling effect in this unsettling short film which offers a glimpse at a possible future. An underwater reef has become a junkyard, almost devoid of tropical life. The remaining fish have adapted to their environment in strange ways, by morphing with the trash around them, creating hybrid creatures. This ominous story is a stark reminder of the ways in which our actions affect the eco system around us, providing a call-to-arms for humans to change our behaviour.
La Bestia
This Spanish language short sees a young girl and a one-armed smuggler attempting to cross the US-Mexico border on top of a freight train. Together they travel through incredible landscapes, but when the smuggler's leg injury worsens, he starts to experience hallucinogenic visions of the vehicle as a creature coming to life and strives to protect the girl at all costs.
Thermostat 6
As a family sit down around the dinner table to eat, something is bothering teenager Diane. There's an obvious leak in the ceiling which drips into a bucket, but no-one else seems concerned by it. As it dramatically worsens to the extent where the leak begins to flood the entire kitchen, Diane is keen to take action while those around her either plead ignorance or suggest she's overreacting. This French language climate change allegory is a great way to start conversations about the topic and the different attitudes which have existed around it.
You Sold My Roller Skates?
Lou can't believe it - his mother may have sold his favourite roller skates, but he's on a mission to get them back. During his adventure, he encounters a number of interesting individuals who have hobbies of their own. They show off their own passions, from jackets to walkie-talkies to music, but Lou is determined to find his roller skates... isn't he? This charming French language short film boasts a dazzling visual style and explores our changing tastes as we grow up.
How Do I Get Started?
To access Into Film+, all you'll need is an Into Film Account - it's completely free, and only takes a moment to set up. Into Film+ is free* to use for all UK state schools that hold a valid Public Video Screening (PVS) Licence from Filmbankmedia.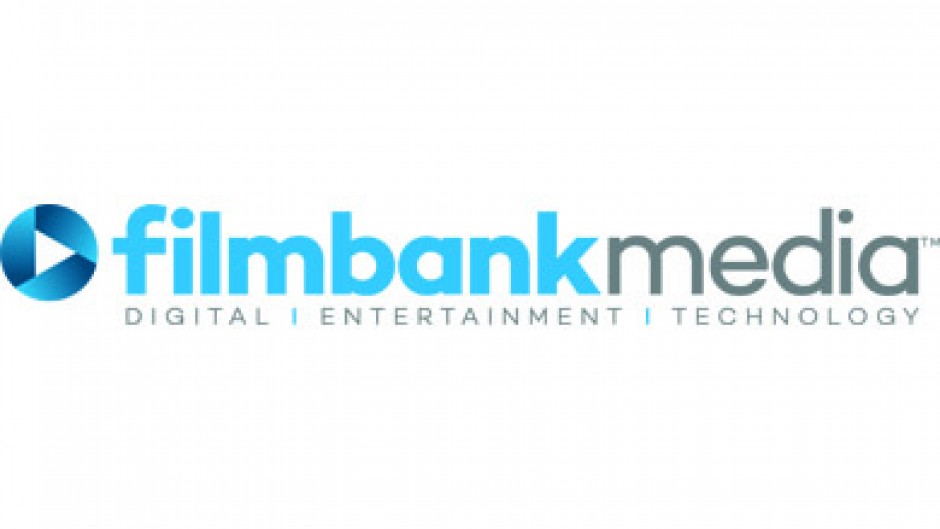 Filmbankmedia
Filmbankmedia licenses and distributes film and TV entertainment to many groups and is the licensing authority we work with to ensure schools, libraries and youth groups have the permissions to screen films from our catalogue.
* Screenings for an entertainment or extra-curricular purpose require a PVS (Public Video Screening) Licence from Filmbankmedia. State-funded schools in England are covered by the PVS Licence.
Into Film and the Into Film+ streaming service is supported by the UK film industry through Cinema First and the BFI through National Lottery Funding, thanks to National Lottery players.