Our 2023 Spring Screenings programme (6-31 March) promises to be our biggest and best yet, offering hundreds of screenings for both primary and secondary schools across the UK, and all completely free of charge.
As well as the extensive roster of regular screenings, we are delighted to offer an exciting series of special events including guest talks and workshops from the likes of Deaf Talent Collective, MUBI, Film4, The Royal Photographic Society and Sheffield DocFest. Many of the events have been specifically designed to shine a spotlight on the vast range of screen industry careers available to young people, just in time for both National Careers Week (6-11 March) and International Women's Day (8 March).
One particular highlight is a screening of documentary A Story of Bones featuring a talk with the filmmakers and Janique Berryman, the Outreach Officer for our new partners 'The Black Curriculum', which was founded in 2019 to address the lack of Black British history in the UK Curriculum. Check out our recent interview with Lavinya on their mission and how schools can get involved.
Find out more below in our round-up of all the special events with spaces still available, and you can also search directly for an event near you - just enter in your school's postcode.
We are delighted to be partnering with Into Film on this screening of 'A Story of Bones' and more broadly across both our programmes. Our joint aim is to equip young people with a sense of identity, celebrate their Black heritage and allow their history to be told. This film shines a spotlight on an important part of hidden Black British history and is a pertinent topic to launch our partnership.

Lavinya Stennett, Founder and CEO of The Black Curriculum
London
South (East & West)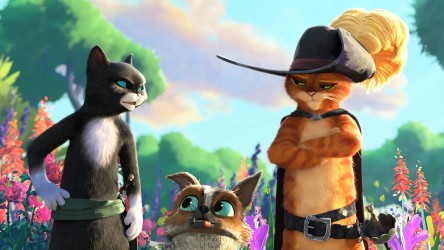 Puss In Boots: The Last Wish
Showcase Peterborough
For a cat like Puss in Boots, the legendary feline swordfighter of fairytale fame, death is nothing to be feared – after all, cats have nine
Remaining places0
DateWed 08 Nov
Time10:00 - 12:00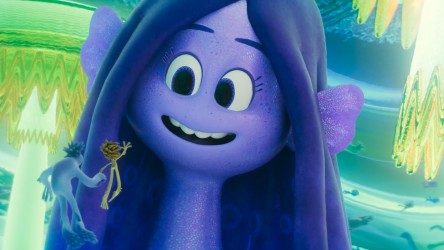 Ruby Gillman, Teenage Kraken
Everyman Liverpool
Ruby Gillman is a sixteen-year-old Kraken who, along with her family of fellow krakens, have been masquerading as human beings in the town o
Remaining places0
DateThu 16 Nov
Time10:00 - 11:45
North and the Midlands
Northern Ireland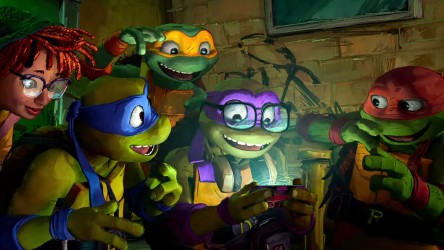 Teenage Mutant Ninja Turtles: Mutant Mayhem
Movie House Belfast Cityside
Leonardo, Michelangelo, Raphael and Donatello are four teenage brothers who live in the sewers of New York City with their father, sheltered
Remaining places6
DateThu 23 Nov
Time11:00 - 12:50
If you can't make this year's Spring Screenings, why not organise your own film screening for your students?

Visit our website and simpy search your location to find cinemas in your area. Complete the form and be put directly in touch with the relevant person who may be able to organise that for you.