Congratulations to Sacred Heart Catholic Primary & My Pockets, from Leeds, whose charming animation The Magic Pencil was crowned Best Animation: 12 and Under at the Into Film Awards 2017.
The Magic Pencil, which you can view above, is a short comedy about a girl who finds a magic pencil that does all her schoolwork for her. Not content with being top of the class, she uses the pencil to ruin all her classmates' work. But it soon becomes apparent that the life of an evil genius can be a lonely one...
Having previously won our Film of the Month award back in July 2016, The Magic Pencil has now been honoured again, for being a live-action parable in which clever rhyming narration and special effects combine to create on-screen magic with a strong message.
Comedy is a very difficult thing to do well but this had me smiling all the way through.

Kirk Weddell, Writer and Into Film Awards Judge
"I feel really proud and really excited about this film and I hope it inspires other people", said winning filmmaker Nevin, 9, upon receiving the prize at the star-studded Awards ceremony at the famous ODEON Cinema in London's Leicester Square.
I feel amazed that our little project has turned into a really inspiring film which everybody loves.

Toby, age 10, Into Film Award winning filmmaker from Sacred Heart Catholic Primary
Best Animation: 12 and Under was sponsored by Warner Bros. Creative Talent, and the award was presented to the winners by actor Jenn Murray.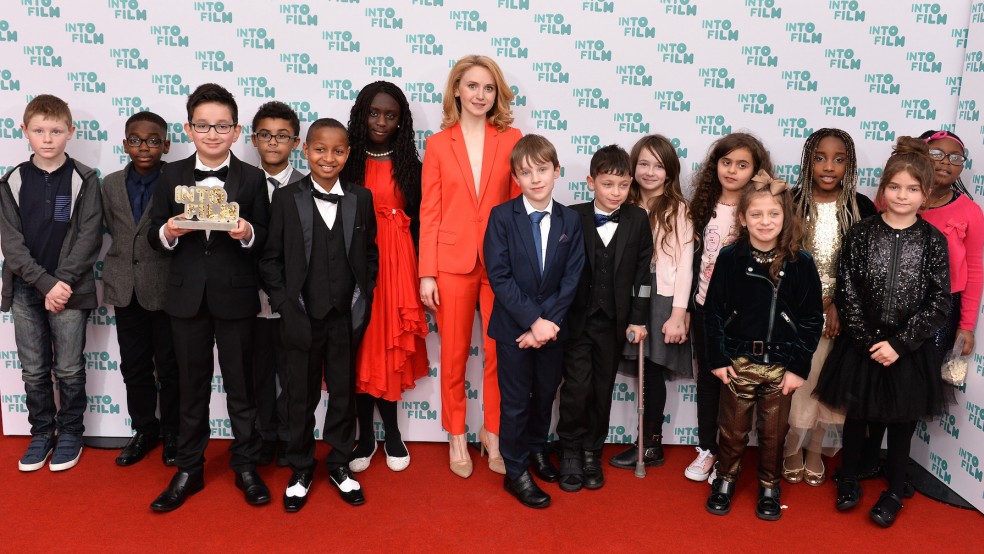 Film is really powerful. It inspires empathy, it inspires education, it encourages people to listen to their creative voices and know that they matter. It brings people together. It also educates us about people who are not like you and who have different life experiences.

Jenn Murray, Actor