We recently helped facilitate a competition with a difference for our 16-19 year old audience. Working in collaboration with Triforce Creative Network, we decided to offer a change of focus from traditional filmmaking competitions, and ask young people to write a micro-pitch for a short film that could be made on a mobile phone, in attempt to eliminate barriers to entry and increase accessibility in filmmaking.
Natasha Preville, Head of Content at Into Film said: "It was important for us to draw tangible parallels with the way in which film pitches are used in the real world, whilst providing an opportunity for young storytellers to be funded and supported on their filmmaking journey".
Choosing the winning scripts was quite a task as the standard was incredibly high - so much so that the number of winners had to be increased from four to six scripts, after the judges found themselves in deadlock over the final decision!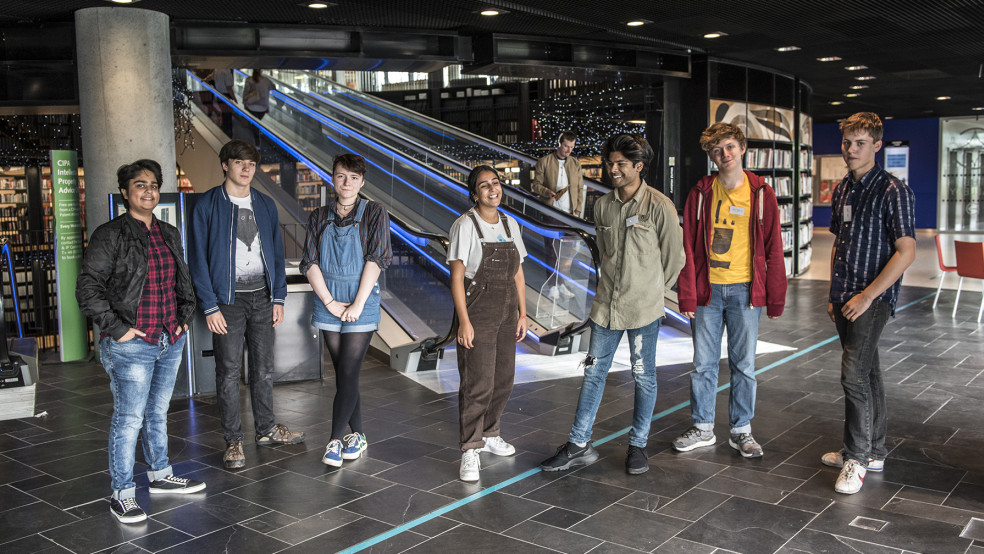 The winners were invited to attend a mobile phone filmmaking workshop at The Library of Birmingham. During the workshop, they were taught the fundamentals of filmmaking preparation, pre-and post production and technical overviews. The winners were immersed in filmmaking techniques throughout the day and the workshop drew to a close with a bespoke advice session specifically regarding the filming of their winning scripts.
Following the workshop, heartwarming feedback was shared, with the winners celebrating "being given the opportunity to realise visions we could not on our own" and "being able to make investments with equipment and post production tools in order to bring stories to life". These are sentiments that sits at the core of our purpose at Into Film, and we're delighted to have been able to provide this opportunity.
Minnie Ayres, Creative Director of the Triforce Film Festival, said: "We want young people who took part in the competition to believe working in the film industry is possible, no matter where you come from".
In addition to the prize money, the workshop and full support with travel and subsistence costs, the winning films - now filmed - will be shown at BAFTA as part of the Triforce Short Film Festival in December 2018. The winners will be given the opportunity to be part of a panel discussion that highlights their filmmaking experience, with a chance to network with peers and industry professionals alike; a valuable opportunity to help further their burgeoning filmmaking careers.
The runners up have also been given complimentary tickets to attend the Triforce Short Film Festival 2018, and we'd like to congratulate the winners once again, and thank everyone for entering.
More Filmmaking Competitions
Fancy turning your hand to one of our more traditional filmmaking competitions? If you're aged 16-19 and live in the South West of England, our South West Showcase is the perfect opportunity to show us what you can do. And, of course, the Into Film Awards - open to all ages, all across the UK - is currently open for submissions.