With the support of Cinema First and the BFI, Into Film partners with the film industry to nurture young audiences and build a thriving cinema sector for the future.
Through in-cinema activity, sector support and school-facing film marketing campaigns we aim to cultivate the largest sustainable, passionate and diverse young audience possible.
How you can partner with us
Careers Behind the Camera
I loved every minute of the work experience programme, it gave me great insight into the career and I had so much fun along the way. I met great people and learned so much in a week I wish could have went on longer. Would recommend this programme to anyone would has and interest in the film industry.

Molly, Make-up Experience
Since 2019, we've been delivering ScreenWorks in Northern Ireland (NI). Funded by Northern Ireland Screen, it is a work experience initiative which provides young people aged 14-19 with hands-on opportunities to learn about careers across the five screen sectors of film, television, animation, gaming and visual effects.
800 young people have undertaken a ScreenWorks NI placement
4,000 additional young people engaged online during the Covid-19 lockdown  
In Wales, Funded by the UK Government Renewal Fund and the Merthyr Wellbeing Trust, Into Film Cymru has been delivering an adapted version of the highly successful ScreenWorks Northern Ireland model in a specific region of Wales. Inspired by ScreenWorks NI this project aims to deliver opportunities that help raise the profile of careers in film and support key national objectives
An Introduction to ScreenWorks NI
Bring film into the classroom with Into Film+
Into Film+ brings learning to life through the powerful medium of film. Developed to support learning outcomes for pupils aged 5-19, each film on the service is paired with educational resources, and many have exclusive bonus content, including director introductions and interviews with filmmakers.
Into Film+ offers future partners an exciting new opportunity to reach the schools audience. With Into Film+, our partners have the exciting opportunity to reach young audiences in classrooms across the UK.
How you can get involved
Talk to us about acquisitions:

If you're an international film festival or sales agent and want to raise your profile with schools in the UK, talk to us about hosting your content on Into Film+
If you're a UK film distributor and want to offer exclusive previews to schools audiences across the country, talk to us about how we can run online 'talker' screenings

If you have content from a film archive that you would like to introduce to an education audience, talk to us about how we can support you to increase educational access to screen heritage 
Get Involved with the Into Film Festival
Getting young people to see what a brilliant place cinema is to see film can only help us as a business and a long-term audience builder, so I think it's a synergy and a marriage made in heaven.

Claire Binns, Joint Managing Director of Picturehouse
Each year, we are proud to host the Into Film Festival, the largest free film festival for young people in the world.
The Festival is supported by organisations across the entire sector - from exhibition and distribution to production and print transport - all working together to give young people the opportunity to experience the gold standard of film-watching, often for the very first time.
The Festival is part of our year-round in-cinema work whichalso involves significant programmes offered in the spring and summer. Our upcoming 2023 spring programme involves a celebration of films that evoke evolution and change along with events focussed on demystifying the film industry as a viable career option. 
Our research shows that...
Of young people are more likely to go see other films at the cinema as a result of the festival.
Of Into Film Club members are encouraged to go to the cinema due to being part of an Into Film Club.
How you can get involved
Host a screening
Make your films available to screen to young audiences
Partner with us on a special event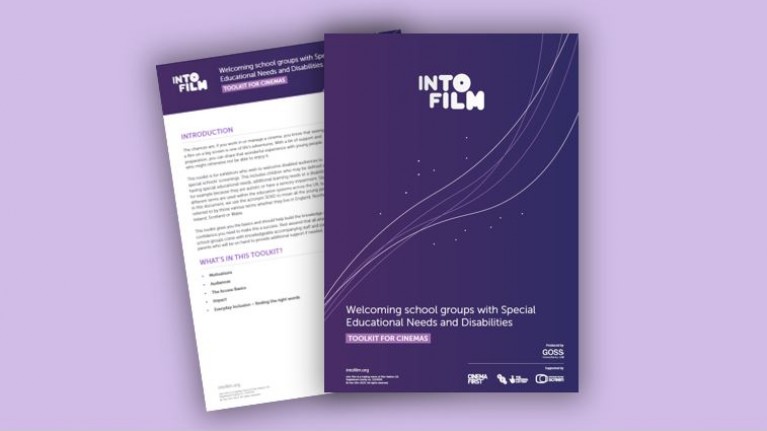 SEND school screenings exhibitor toolkit
Support welcoming pupils with special educational needs and disabilities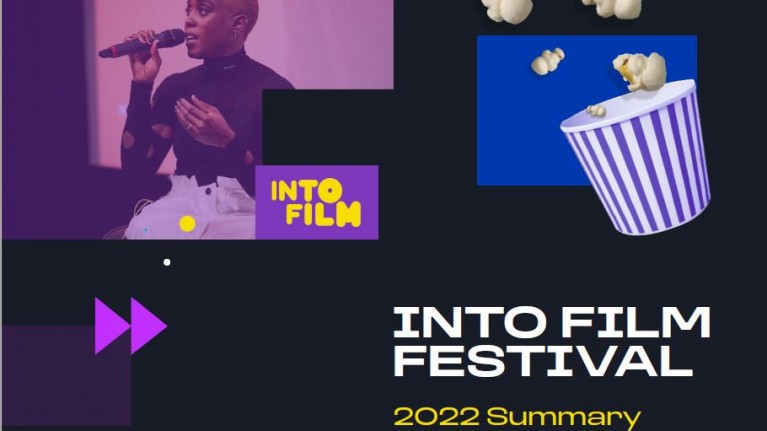 Into Film Festival Report 2022
Find out all about the successes of the 2022 Into Film Festival.
Working with the Industry to Protect its Future
We work with the industry to ensure cinemagoing and legal film-watching remains firmly at the heart of young peoples' social and cultural development. Partnering with the Industry Trust for IP Awareness, we commission research and run campaigns encouraging respect for intellectual property.
We work with educators and exhibitors to promoteand facilitate accessible, enjoyable and safe cinema-going experiences for allyoung audiences. The NoBarriers to Cinema column highlights best practice around some ofthese initiatives. We have also worked with Goss Consultancy on making ourcinema events more accessible to disabled audiences, and have produced atoolkit for both educators who wish to bring young people with SEND/ASN toscreenings and for cinemas wishing to welcome them. 
As strategic partners of the BFI Film Audience Network, we support exhibitors to welcome young audiences into their venues with schools-facing specialist screening programmes, consultation with 16-19 year olds and sharing of best practise and research.
How you can get involved
Co-produce events with us in your venues
Access our guide to consulting with 16-19 year olds about your venue including 'off-the-shelf' resources you can use with small groups
Speak to your local Programme Delivery Coordinator about bespoke activity in your region
Into Film Awards Sponsorship
The Into Film Awards showcases young filmmaking talent, with categories designed to highlight the large pool of young creatives in the UK. We set out to discover and honour the most talented filmmakers, reviewers, Into Film Clubs and educators across the UK, and we encourage children and young people aged 5-19 from all backgrounds and with all abilities to get involved. The Into Film Awards is also to be a lot of fun, with famous faces and incredible talent from across the film industry on hand to present the awards.

The Awards are supported by well-known organisations from across the film industry and beyond, with numerous categories and aspects of the event to be sponsored.
How you can get involved
Category sponsor
Programme sponsor
Reception sponsor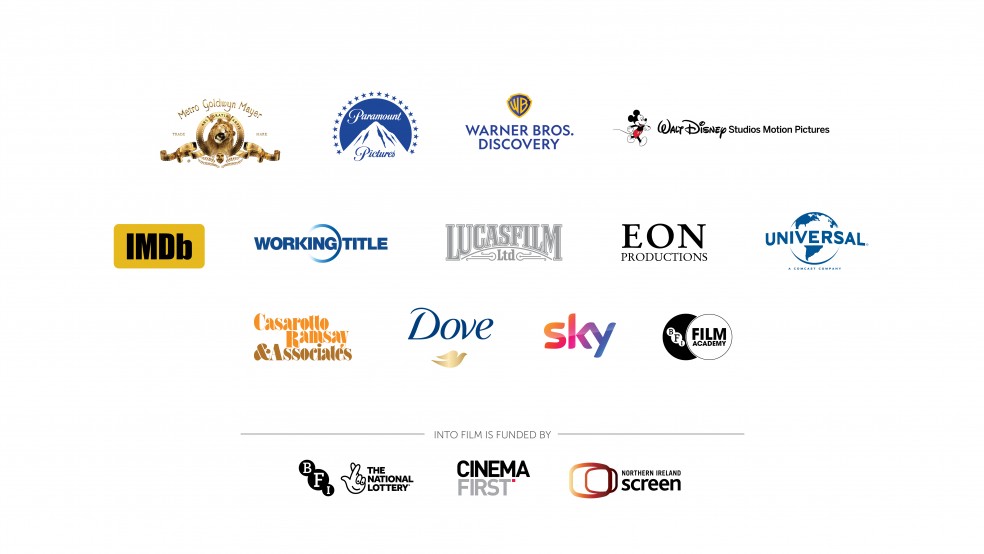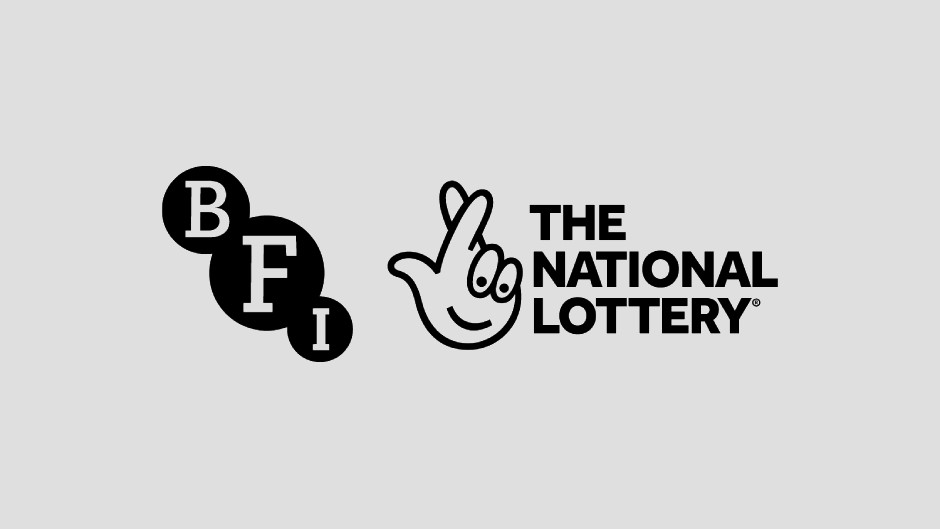 BFI
The BFI is the leading body for film in the UK. The BFI's ambition is to create and maintain a flourishing film environment in which innovation, opportunity and creativity can thrive.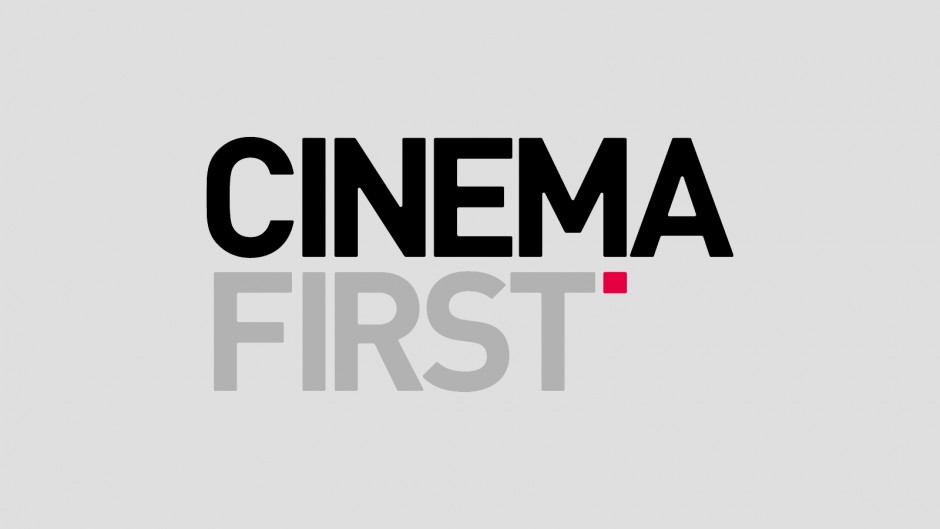 Cinema First
Cinema First, an industry body that represents exhibitors and distributors, is dedicated to increasing cinema admissions profitably in the UK.