Archie (aged 16) has been an integral part of Into Film for a long time now. As well as being nominated for Reviewer of the Year at both the 2019 and 2020 Into Film Awards, and recently completing a hugely successful two year run as one of our Young Reporters, Archie is also one of our most prolific film reviewers - with 154 reviews and counting posted on our website!
Making this all-the-more impressive is that Archie has been independently completing his studies at home for the past three years, after his mother developed a long term health issue that meant he could no longer make the 45 minute journey to school every day. Archie adapted incredibly well to his new situation, ultimately passing his GCSEs early at ages 14 and 15 and achieving exceptional marks in the process.
With the majority of schools across the UK closed at the moment due to the ongoing Coronavirus/COVID-19 situation, many more young people are having to face a similar challenge, which puts Archie in a unique position to impart some wisdom on how to make the most of studying from home. Check out his top tips below!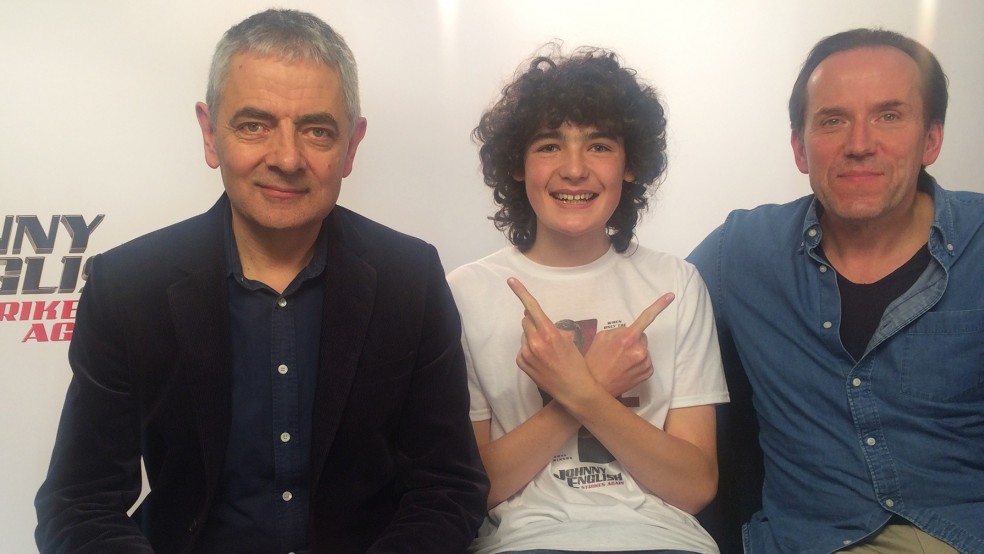 Archie plans out weekly, monthly and yearly learning targets for himself, setting an objective and managing study time accordingly. He's been focused and tenacious and absolutely deserves his outstanding GCSE results, including A** and A* grades. With self-discipline and a desire to learn, the sky really is the limit to what's possible studying from home.

Archie's mum, Georgina
Archie's Advice on Studying from Home
Get up, get dressed and have breakfast at your usual time on weekdays. This gives each day structure so that time won't run away with you.
Find the part of the day that your brain works most efficiently - are you an early bird or a night owl? If you try studying too early or too late in the day it will be almost impossible to learn anything new.
Write weekly or daily timetables, setting out which subjects you need to complete. This is incredibly useful as it means that you won't get lost or confused when planning out your day. You'll also get a sense of achievement crossing topics off once you've completed them!
Don't spend more than an hour intensely studying on one topic without taking a break. Otherwise you'll frazzle your brain, making further study frustratingly dull, as you struggle to take in new information
Make sure to drink plenty of water and move around during these breaks. Exercise is vital as it shakes off pent up energy and helps clear your head after intensive studying. Make sure that you get as much fresh air as you can during these breaks.
Get creative when memorising information. Textbooks are helpful, but staring blankly at the same page can become very monotonous, so try to find as many online resources as possible to make studying more entertaining. These could include anything from videos on YouTube and BBC Bitesize, Ted Ed Talks, Into Film's wide variety of resources/film guides or films based on historical events. Listening to audiobooks or watching film adaptations of literary classics are great ways of bringing literature to life, making studying the source material more engaging.
Try playing some music whilst you study. It can be pretty easy to become distracted if you're sitting in silence, so find a genre or album you like that doesn't overload your brain while you're reading or writing. I tend to listen to film scores (anything by Alan Silvestri, Hans Zimmer or John Williams typically) during my study time because I find songs with lyrics break my concentration.
Reward yourself once you've completed your study goals with whatever hobbies you enjoy, whether that's playing video games, watching movies or chatting with your friends on social media. When I know I have a really tough day of work ahead, I tend to play half an hour of video games beforehand because I know that if I work really hard during the day, I can continue playing afterwards.
But most importantly, have fun! View the coming months as an adventure, making time for more creative pursuits that you love but don't usually have the time to do, like painting, writing, drawing or filmmaking. Get the topics that you like the least out of the way FIRST, then you'll enjoy spending the remaining time on the subjects that you like. You'll have more time to learn about them than you would if you were in school, so dive deep and make the most of this learning experience. Enjoy the ride!