Children and young people are at the heart of our work - they even helped us decide on our name and logo back when we first became Into Film.

To help us find out what young people think and make sure we listen to young people, we established the Into Film Youth Advisory Council (YAC). Passionate young people aged between 10 and 18 years old come together to provide feedback on our work and take part in fun film-related activities.
Do not be intimidated because everyone is in the exact same position as you are. It's really inspiring to be a part of something like this. This is great way to learn more about the film industry.

Sean (14), Youth Advisory Council Member
Our YAC is made up of 5 regional councils to ensure we have representation from across the UK. Each council meets three times during the year (online or in person) - once per academic term and we can provide all support to help all members access the meetings - from technical support to covering your travel costs.
The 5 regional councils are:
England North and Midlands based in Salford and covering: The North and Midlands of England
England South - based in London and covering South East and South West England
Wales based in Cardiff and covering all of Wales
Scotland based in Edinburgh and covering all of Scotland.
Northern Ireland based in Belfast and covering all of Northern Ireland.
This is a fantastic opportunity for any young film fan, it also enables the young people to develop key skills, such as communication, team work and problem solving. Members take part in experiences that help with their job or university applications. 
Each regional Council offer a placement for 1 academic year with the option of staying on for an additional academic year at the end of the first year, making it an optional overall placement of 2 academic years.
Please download and read the YAC application pack below to find out more about the programme and how to apply.
I wneud eich cais drwy gyfrwng y Gymraeg, ewch i'r ddolen hon/ Welsh version of application form : https://www.tfaforms.com/4911884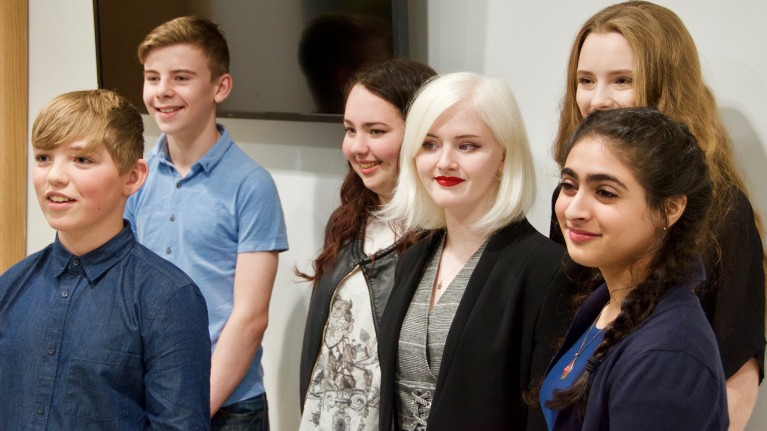 Youth Advisory Council - Application Pack 2021
Application pack for Into Film's Youth Advisory Council.