Last month (25-28 July), the fourth edition of Cinema Rediscovered festival took place in Bristol, designed to showcase new digital restorations, contemporary classics and film print rarities from across the globe where they were meant to be experienced - on the big screen.
It was the perfect time to celebrate both the power of cinema and archival film as well as gain some valuable career insights, and this is exactly what a few lucky Young Reporters and local competition winners did when they went along to enjoy the festival. Check out testimonies from three of the attendees below on what they gained from the experience.
Scott - Competition Winner
I attended Cinema Rediscovered 2019 for the first time and it was jam-packed full of amazing films, from feature films and silent films to social documentaries - it even had a live vinyl set. The idea behind Cinema Rediscovered is to restore old-classics and put them back on the big screen and that's exactly what it did, restoring forgotten gems such as Walkabout, Croupier and The Man Who Fell to Earth. 
Silent films are often forgotten nowadays but during the festival they showcased three Alice Guy-Blanché silent films who was a pioneer for women in the film industry. The showcase was a really unique experience because the films were accompanied by live piano music which added to the authenticity of the experience.
The highlight of the festival was going to see Walkabout, directed by Nic Roeg. Through Nic's amazing visuals the audience were immersed into the Australian outback, however it felt like a completely new world which typifies the true power of cinema. As a passionate filmmaker it was great to see classic films being restored and understanding new ways of how to tell a story.
Patricija - Competition Winner

Cinema One goes quiet as we travel back over a century to the world of Silent Cinema with Alice Guy-Blaché. You can hear piano keys jumping from one note to another, as laughter and gasps accompany the instrument. The sound effects of the screened film were created by the melody of the piano and the people themselves. Later I hurry to Waterside and lose myself in the world of Jonas Mekas, a filmmaker who exhibited cinema as an art form rather than a simple moving image for society's entertainment by co-creating Anthology Film Archives. Afterwards, on a single projector screen, you have an opportunity to discover Scala cinema and perceive the cinema as a movement which challenged traditional cinema. And that's just one of the four days in Cinema Rediscovered...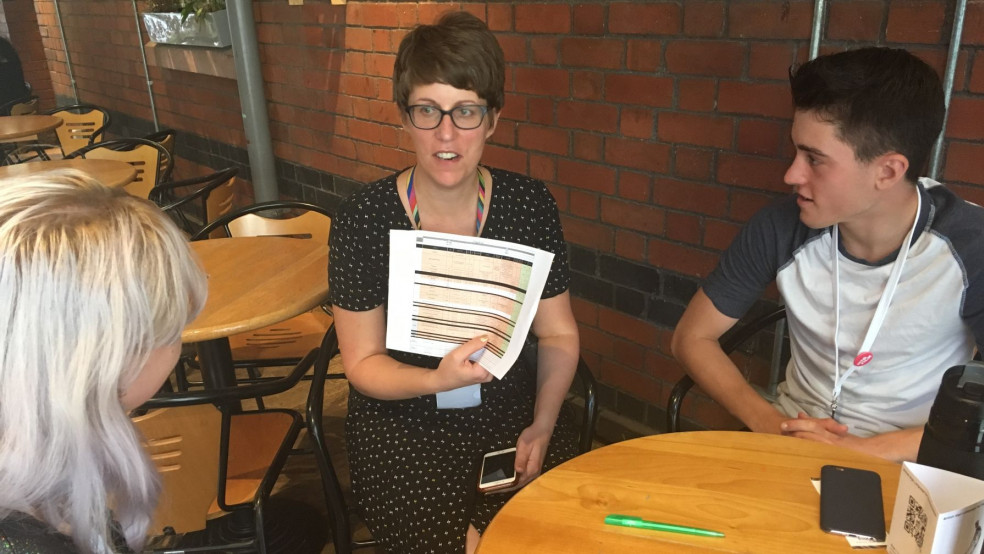 Archie - Young Reporter
I really enjoyed Cinema Rediscovered in Bristol, hearing talented professionals talk about their experiences in the world of film and film criticism. The Film Critics Insights talk was fascinating - I'm passionate about analysing and reviewing films, and it was a privilege to hear what it's really like to work as a film critic and their advice about pursuing a career in this field was invaluable. I also attended a screening of British film Croupier (1998) followed by Q&A with director Mike Hodges. It was very interesting to listen to him discussing his career and the underlying messages and history of Croupier. The film was fantastic - it's a gripping character drama that delved into the seedy and soul destroying underworld of casinos. The cast and crew all did a stellar job of bringing the characters, settings and themes to life in a captivating and compelling way. One of the best aspects of Croupier is that although it deals with some extremely dark themes, it also has great humour; these moments of levity added a charm and electric personality. I'd definitely recommend visiting a film festival if you're interested in the industry. You'll get the chance to experience unique films and see and hear first-hand how they are made. 
If you're interested in taking your students to see classic films on the big screen or simply to experience a film festival first-hand, priority bookings for the 2019 Into Film Festival go live on 4 September for those with an Into Film Club and general bookings go live on 5 September.