Non-fiction storytelling offers filmmakers a chance to tell real-life stories and gives audiences a window into a world they may not be able to reach otherwise. These stories, and the way we tell them, are getting increasingly more creative and Sheffield Doc/Fest is a celebration of diverse documentary filmmaking, a creative space for "discovery, debate, collaboration and invention". As one of the world's leading documentary festivals, this year Doc/Fest screened over 150 feature film and short documentaries from around the globe under the theme Ways of Seeing. Our curation team attended this year's festival and here are six of their standout films.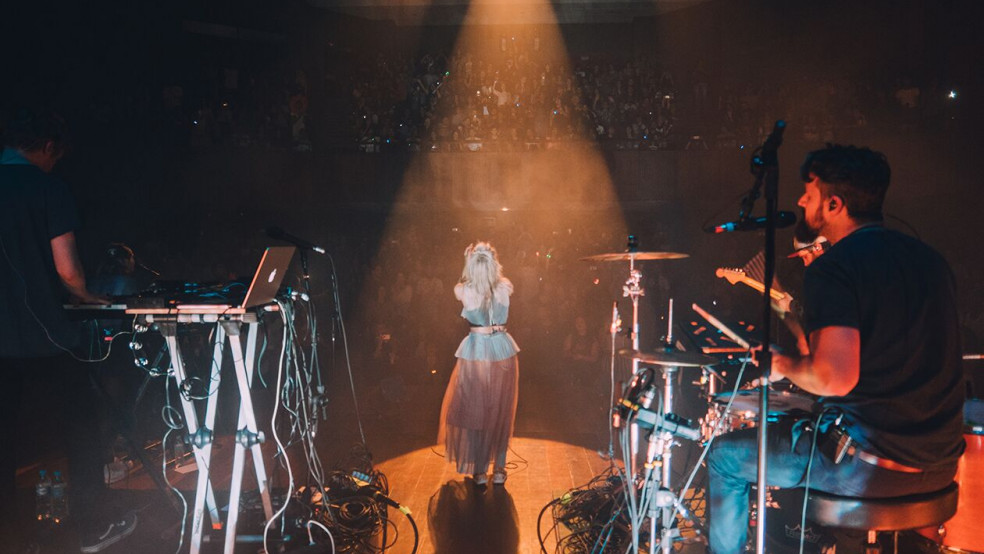 Michael's Picks
Mike Wallace is Here
A man credited with changing the face of television interviews, Mike Wallace conducted research into his subjects and grilled them in a way rarely, if ever, seen before on the US networks. With subjects including Malcolm X, Martin Luther King, infamous gangster Micky Cohen, the leader of the Ku Klux Klan (Imperial Wizard Eldon Edwards), Vladimir Putin and a young Donald Trump, the documentary shows Wallace's influence throughout a number of decades. But though his hard-hitting interview technique won him great acclaim, it also got CBS into some legal difficulties, making Mike Wallace a risky bet. The documentary also turns the camera on Wallace and his own personal struggles, from the death of his son back in 1962 to his ongoing battle with depression, to find out about the man behind the name.
For those studying: Media Studies
Your Turn
Brazilian student protests over the last five years are captured superbly in this fast-paced, energetic documentary which takes place on the front line of the action across various locations. Three student narrators who were heavily involved in the protests around bus fare increases, school closures and other education issues, all set to hit the poor hardest compete to tell the story, which also encompasses discussions around gender and race, as well as questioning the role of the Brazilian police force and the aggressive tactics used against non-violent protestors. Your Turn provides compelling insight into the political climate of modern-day Brazil and the fight for education from young activists who are making a difference in a meaningful way.
For those studying: Politics, Citizenship
The Amazing Johnathan Documentary
A quite remarkable documentary of the best kind - funny, full of twists and turns, and hugely enjoyable, as well as featuring an interesting discussion on the ethics of documentary filmmaking and the exploitation of subjects. Filmmaker Ben Berman decides to follow a retired magician known as The Amazing Johnathan, who was given a year to life by doctors… three years ago. As the illusionist begins to become disillusioned with his home life, having nothing to do and no apparent purpose, he sets about putting together a comeback tour and begins to perform around the country despite medical advice to the contrary and the worries of his wife. But when director Ben makes a startling discovery, he begins to wonder whether this is all an act from the self-confessed prankster and struggles to separate truth from fiction as his documentary takes one radical twist after another.
For those studying: Film Studies
Steven's Picks
Tiny Souls
One theme of this year's festival, and a trend that seems to be occurring throughout the documentary world, is the subject becoming the filmmaker. In Tiny Souls, Palestinian director Dina Naser gives a handheld camera to Marwa, a nine-year-old Syrian girl who has fled her country and is living in a refugee camp in Jordan with her extended family. Her journey is remarkable and somewhat tragic but giving Marwa the agency to film her own story imbues the documentary with an energetic, curious and ultimately positive spirit. As we watch her grow into a young woman over a four-year period, her story shines a more personal spotlight on the effect displacement can have on the individual.
For those studying: Sociology, Politics
Once Aurora
Not your typical music documentary, Once Aurora follows Aurora Aksnes, a Norwegian pop sensation who was discovered through a viral YouTube video and became an international star overnight. Just 20 years of age when the documentary begins, we follow her journey as she finishes her first world tour and begins work on her 'difficult' second album. Fiercely independent, cynical, joyous and passionate, Aurora is a force of nature on screen, struggling to come to terms with her newfound fame and still figuring out where she fits in whilst dealing with anxiety and exhaustion. Unafraid to be as intimate as possible, this documentary gives an emotional and visual insight into the pressure of a young performer. 
For those studying: Music, Psychology
Hi, A.I.
Artificial Intelligence has become a hotly debated topic in recent years as technology begins to make the future a reality. Hi, A.I. tells stories about robots being introduced into society for various reasons, including a grandmother suffering from dementia whose family buy a friendly robot to keep her mind active and a lonely man who purchases a companion robot to keep him company. Alongside these personal accounts, we also get a snapshot of the way robots are being introduced into our everyday lives, the ethical dilemmas being posed by this technology and the lasting impact it may have on society.
For those studying: Philosophy, Science
Sheffield Doc/Fest will return in June 2020. More information on all these films and next year's festival can be found here.