With schools and other educational settings across the UK operating under varying levels of government restrictions while the COVID-19 situation continues, running a face-to-face Into Film Club has inevitably been at best challenging, and at worst impossible. However, some dedicated club leaders have gone above-and-beyond to keep their clubs running in some capacity during this unprecedented period.
To celebrate the dedication and hard work it took to keep running an Into FIlm Club during lockdown, we wanted to celebrate some of our Lockdown Champions, who have helped provided some much-needed fun and stability for their young club members during a turbulent year.
Congratulations to:
We spoke to each of these Lockdown Champions and asked them how they adapted their usual practices so their Into Film Clubs could continue throughout lockdown. 
What's more, our Lockdown Champions were given a special shout-out by David Walliams as part of our virtual Into Film Awards ceremony on Wednesday 11 November. Watch the clip below, and read on to find out more about our Lockdown Champions and their Into Film Clubs.
Charlie Dawson - Rowlands, Selkirk
We had to move from a weekly Film Club to online straight away (within 3 days) when the lockdown was announced. We had to quickly make sure our online Social Media Policies and Procedures were up to date. We then had the challenge of our young people not being able to afford online streaming services, so I decided to pick 6-8 different films (with descriptions and times) from Freeview/terrestrial TV that we highlighted on our Facebook page. The young people then had 24 hours to vote on the films, before a winner was announced, and everyone watched it on the same night at 7pm. I was also live on the Rowlands Facebook page talking about the film, with the young people commenting and discussing it.
It was important to keep the Film Club running, as we had a lot of young people struggling with COVID-19. It kept a routine for them, and provided contact with staff, which meant they could approach us online if they needed to talk.
Our virtual Film Club worked well as it became a community event where everyone could interact every Tuesday. It opened up discussions and film suggestions that the young people then watched and discussed, often admitting that they were films they would never normally have watched. It also led to people in the community expressing an interest in volunteering when the film club is back in the building. In the meantime, we have a membership form for the young people's carers/parents that outlines the safe internet practice for all of our members.
Now, Rowlands is back in operation within our building, and we have started our Film Club again. At the moment we are only allowed 15 young people per screening so that we are complying with Social distancing, and the young people have to wear face masks throughout.
When I heard I had been chosen as a Lockdown Champion for our virtual Film Club I was really pleased. I feel honoured that the film club we are running at Rowlands has been recognised, especially during the lockdown, and I hope that this award means that we can continue to grow our Film Club.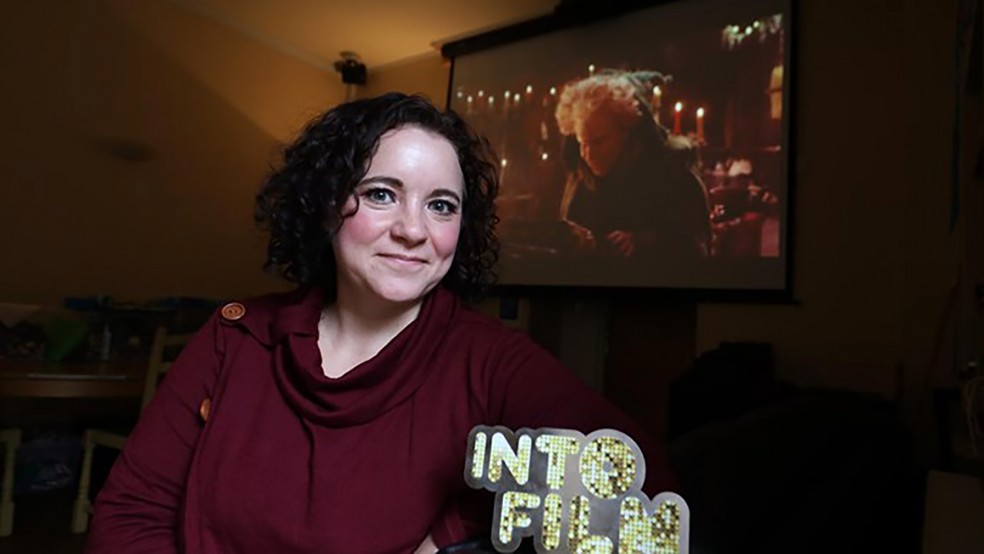 Nuvvy Sibia - Warrington Youth Club
As a project and also as an Organisation, myself and Isabelle Rudge know just how valuable the Film Club is and we had to look at a means of continuing the service, albeit in a different manner. From March to the end of August 2020, the majority of Warrington Youth Club's physical services had to be placed on hold. The only real face-to-face programmes that we were providing were within the NHS Childcare Club, where at the end of each day we showed a film for all the young people present and created as close to a cinema experience as we could.
Our regular Film Club volunteers - Kyle, Tom, Zak and Niall - were tasked with producing a video to include their Top 10 Lockdown Family Films. This video was then posted on Warrington Youth Club's social media channels. Zak and Kyle were also asked to provide something similar for the Big Lottery (supported by Into Film), where they produced a weekly video which was then posted on the National Lottery Facebook page.
The Film Club resumed in October 2020, with two separate film nights, with our volunteers supporting virtually. Niall, meanwhile, continues to attend each Film Club where he designs and presents film quizzes. Another volunteer is Kadie, who supports the young people that may potentially feel a little lonely or isolated (particularly if they are new to the Film Club).
Tenacity and basically thinking outside of the box helped our film club continue. It is too easy to become negative in the current situation, but in the interests of young people, and to recognise what will boost their emotional health and their confidence and wellbeing, we must be able to think and operate differently; and this is essentially what we have decided to do.
We have had to adapt how we run our club in the present circumstances. It may be that we run the club in this way for the next six months or so, and then potentially revert back to how we did things before, which includes inviting parents and carers along too. However, one thing is for sure: we are not going away.
When I found out I was a Lockdown Champion, I swore!!! (Apologies Into Film!). I was really surprised and in no way did I expect that we should be recognised, as we were just doing our job. The recognition was very humbling, genuinely humbling.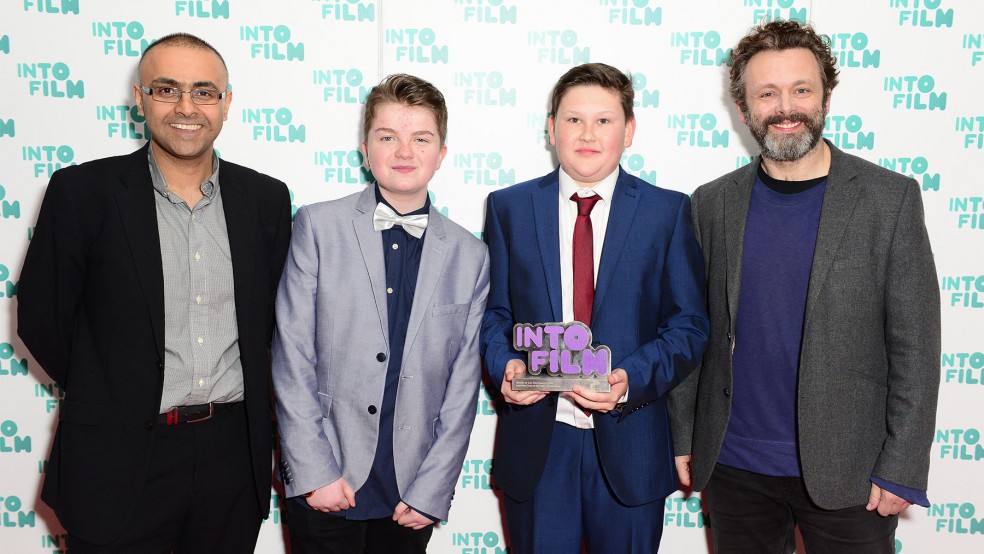 Robin Hall - Fairview Community Primary School
I set up an online 'Virtual Film Club' using the Film Club page we have on our school web site. I extended an invitation to all children in the school to take part, whereas our face-to-face club in school was only for years 4-6.
The idea was that each week I would post details of a film for KS1 and a different film for KS2 children to watch at home and then review. For most films I posted some thoughts about what they might think about as part of their review. The challenge was finding a range of films that all could access (i.e. on Freeview channels) and that would ensure variety and some challenge. 
Existing club members posted reviews on the Into Film site as normal, whereas for others I set up a separate email address that could be used to send in reviews, or to scan written reviews in the case of KS1 children. Monitoring all reviews submitted was a challenge at times, as was selecting a review winner each week. When we returned to school in September I had quite a backlog of certificates to give out as well as some Into Film prize winners. The KS1 club did run out of steam after the first six weeks, so towards the end I focused just on KS2.
Across two weeks I ran a review competition for Studio Ghibli films for any children who could access these through Netflix. A friend who knows a lot about these films wrote an introduction and posted some recommendations for the children. One week I also did a short film review competition, giving links to some short films they could access online.
The 'lockdown' club engaged a much wider age range than I had ever worked with in relation to watching and reviewing films and some of the younger children emerged as excellent reviewers. Feedback from parents was very positive - they felt that the recommendations gave their children a focus and was one way to encourage them to write for a purpose during lockdown. 
I'm now thinking of doing a holiday film recommendation during each school break and maintaining a mechanism for all children in the school to have the opportunity to review. Possibly a training ground for prospective club members for when they reach year 4! With KS1 I would probably want to talk to them face-to-face - when it's safe to do so - and give them some input before giving them a film.
Being named a Lockdown Champion is a real surprise! I knew the club had gone well by the reviews and feedback, so was happy to continue it right through to the end of Summer term. I enjoyed the connection it enabled me to maintain with the children during lockdown, and it kept me on my toes each week to find a good film to recommend. It was a real pleasure to run.