Our reporter Cai spoke to Alita: Battle Angel co-producer Jon Landau and director Robert Rodriguez about the future of technology, designing Alita and the ability for us all to be heroes. Check out the video above to watch the interview.
When Alita wakes up with no recollection of who she is and in a future world she doesn't recognise, she is taken in by a kind cyber-doctor named Ido who recognises that beneath the abandoned cyborg shell is the heart and soul of a young woman with a fascinating past. 
As Alita begins to take charge of her new life and learns to navigate the treacherous streets of Iron City, the doctor attempts to shield her from her past while her new street-savvy friend Hugo tries to trigger her old memories. 
But when the dangerous and corrupt forces of the city come after her, she discovers a clue to her past a unique fighting ability that those in power will doing everything they can to control. If she's able to stay out of their grasp she'll be able to save her friends, family and the city she's grown to love.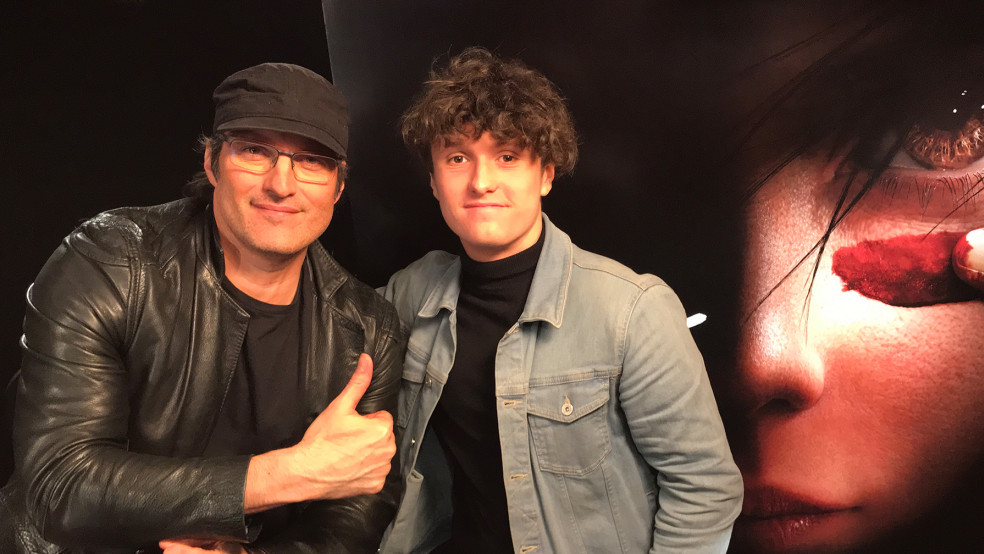 Cai reviews Alita: Battle Angel 
Alita: Battle Angel is a technical success from the visual effects to practical. The film does a great job at creating really caring relationships between Alita and the people around her that makes for some really heartwarming, warm scenes that make you aww and ooo. The fight scenes really stand out because of the way they look and feel with the impactful scenes and sounds that you hear around you while you watch creates such a great atmosphere. 
The performances were great and really struck to make you feel like you're watching their character instead of a performance and that is definitely in their favor when it comes to the emotional scenes. It is very fast paced though and at times doesn't give enough time for the audience to catch up or sit with what just happened so you just have to try and skip past it quickly and the ending just doesn't have any resolution to the events before, it just ends. It's not all bad though, the film knows the direction it wants to make when shaping the characteristics of Alita and her goals and motives. 
It's a really empowering story that will resonate with millions as it shows Alita as an independent, adventurous strong character who looks at life with the most open mind, lives in the moment and loves the world around her while still being powerful and tense. Alita: Battle Angel is a nice new addition to the sci-fi genre and stands out for its unique ability. The movie knows it has more to tell, knows it wants more and I hope it gets more!