With schools in England and Wales set to break up for the summer holidays in the next couple of weeks, there is much to look forward to across July and August in cinemas. The wide variety of films being released over the next couple of months offers a number of cinematic adventures for the enthusiasts and the general audiences. New blockbusters from renowned auteurs, dazzling documentaries, energetic debuts and experiments in animation leaves us with a veritable banquet of choices to while away those summer days.
July
Name Me Lawand - in cinemas 7 July
This visually intimate documentary focuses on a young Deaf Kurdish boy who, along with his family, makes the perilous journey from Iraq to the city of Derby, situated in the heart of England. It is here where he begins to attend a school for deaf children and meets others like himself for the first time.The film's sound magnificently draws us into Lawand's inner world, emphasising the uphill battle that he faces in his quest to thrive as a deaf refugee. Highlighting the obstacles faced not just by its subject but by all d/Deaf people, this is a moving reminder of the importance of a support system both locally and internationally.
Shabu - in cinemas 7 July
This documentary from the Netherlands about acharismatic Dutch-Surinamese 14-year-old who wants to be a rapper treads that wonderfully fine line between an important social issue and genuinely entertaining storytelling. Heartwarming, funny and full of music, this film offers an intimate portrait of a young person and the African diasporic community that lifts him up and holds him accountable.
Elemental - in cinemas 7 July
The latest film from renowned animation studio Pixar sees them returning to a similar playground as the classic Inside Out but instead of our emotions, this time the elements take centre stage. Fire element Ember Lumen and water element Wade Ripple live in Element City, where all the various elements reside but struggle to get along, However, when Wade is called out to a plumbing accident by Ember's father, the two elements find themselves slowly falling in love. An animation that shows us no matter how different we may seem, there is always a common ground to be found.
Barbie - in cinemas 21 July
The Barbie doll is one of the western world's most recognisable toys, a favourite of young girl's everywhere since she appeared on the scene in 1959. Over the decades she has undergone many makeovers but this new film from director Greta Gerwig might be the most radical. Little is known about the plot but it seems to involve Barbie leaving her perfect, colourful home of Barbie Land and going on an adventure to the real world, along with her boyfriend Ken, where things are very different, to say the least.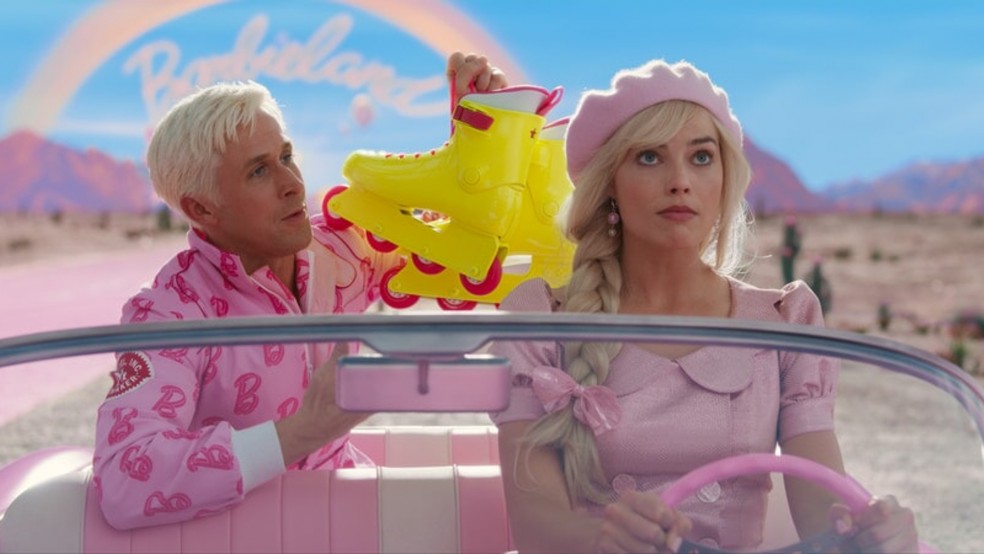 Also releasing in July:
Oppenheimer (in cinemas 21 July) - Christopher Nolan's latest blockbuster tells the life story of physicist Joseph Oppenheimer, otherwise known as the "father of the atomic bomb".
The Secret Kingdom (in cinemas 21 July) - This Australian fantasy film follows two children who discover a secret chamber than transports them to a world full of creatures both good and evil.
My Name is Alfred Hitchcock (in cinemas 21 July) - A new documentary from Mark Cousins that examines the life and career of one of cinema's greatest directors through his own words.
The Tunnel to Summer, the Exit of Goodbyes (in cinemas 21 July) - Gorgeous fantasy anime in which a grieving schoolboy finds a tunnel that can grant him his heart's desire - but at what cost?
August
Teenage Mutant Ninja Turtles: Mutant Mayhem - in cinemas 4 August
The story of the Teenage Mutant Ninja Turtles is a weird one. After mutating into human sized amphibians, the four brothers were taken in by a mutant rat and taught the ancient martial art of ninjutsu. Now, despite their young age, they secretly protect the streets (and sewers) of New York City but long to be accepted by the real world. However, when a savvy young reporter and a group of other, more sinister, mutants show up, their purpose becomes clear. Using a spectacular animation style, this fresh story of some old favourites looks to be a funny and eye-popping addition to the summer schedule.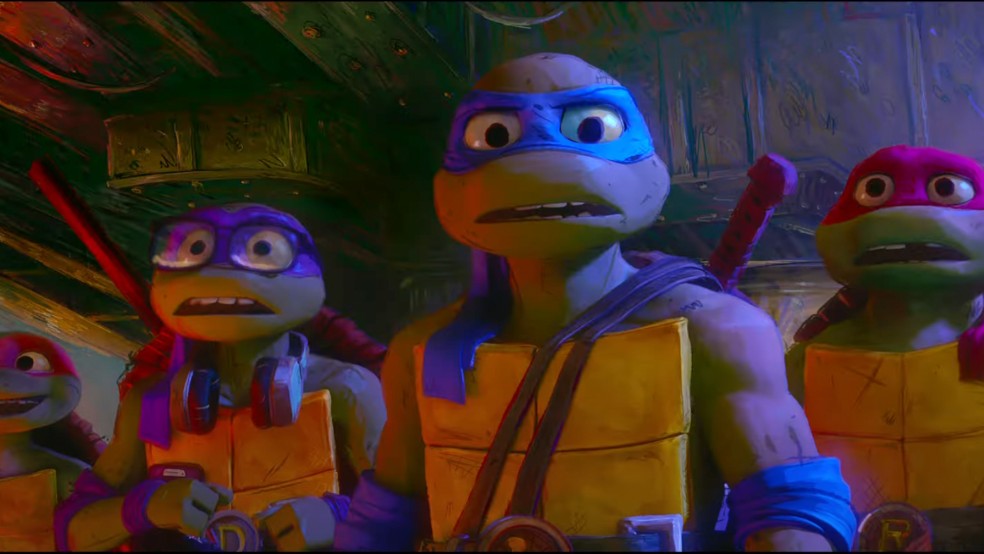 Haunted Mansion - in cinemas 11 August
The Haunted Mansion has long been one of the most popular attractions at Disneyland's theme park and now it gets the big screen treatment with a healthy dose of both scares and humour. In this particular story, a woman and her son enlist the help of various mediums, spiritualists and ghost experts ro rid their home of some menacing, supernatural squatters. As expected though, these particular paranormal pests prove trickier to rid then first thought...
Scrapper - in cinemas 25 August
The British kitchen sink drama gets a glorious makeover in this blisteringly energetic feature film debut from director Charlotte Regan. Told with great humour and effective sentimentality, the story follows Georgie, a hugely charismatic 12-year-old girl who has found herself living alone after the sudden death of her mother. Evading social services and paying rent through stealing bikes with her best friend Ali, her seemingly content world is upturned after her father appears on her doorstep with unclear motives. Sensitively told and spearheaded by an abosrbing performance from newcomer Lola Campbell, Scrapper heralds a bold new voice in British cinema.
Also releasing in August:
Just Super (in cinemas 4 August) - An eleven-year-old girl strives to emulate her superhero dad but her clumsiness keeps getting in the way in this Norweigian family comedy.
Gran Turismo (in cinemas 11 August) - A gamer is given the opportunity of a lifetime after their computer skills win them a chance to become a real-life professional race car driver in this high-octane actioner.
Theater Camp (in cinemas 25 August) - Charming comedy mockumentary which sees the counsellors at an eccentric American theatre camp band together after the director falls into a sudden coma. 
The Jungle Bunch World Tour (in cinemas 25 August) - A group of wild animals known as The Jungle Bunch set out on a worldwide adventure to thwart the dangerous plans of an evil flying beaver.
Find out where these films are playing near you with tickets.co.uk