In 1978, Hollywood movie star and director Robert Redford founded the Sundance Film Festival in Utah, USA. Throughout the 1990s, it established itself as one of the major festivals in the film world by offering independent filmmakers the opportunity to make a name for themselves, premiering works by the likes of Quentin Tarantino, Steven Soderbergh and Richard Linklater, and more recently helping to discover directors including Ava DuVernay and Ryan Coogler.
Since 2012, the festival has hosted spin-off screenings in London over a single weekend, with a programme of highlights selected for British audiences to enjoy in advance of their theatrical releases. This year's Sundance London festival takes place at Picturehouse Central from Thu 30 May to Sun 2 Jun, and our curators Michael and Steven have picked out some real gems they'd recommend for young audiences.
MICHAEL
An astonishing, entirely archival documentary, Apollo 11 tracks the preparation and procedure of the 1969 moon landing mission, set to be released around the fiftieth anniversary of what may be mankind's greatest accomplishment. Put together with incredible care and attention-to-detail, including a score comprised of only those instruments and effects available during the time, sourcing previously unseen 70mm footage, the compilation of these materials, restoring the images to immaculate quality with state-of-the-art post-production technology, and the editing which results in an engaging, accessible, incredibly immersive experience. This is a highly visceral, educational and cinematic documentary which brings home the enormity of the Apollo 11 missions in quite spectacular fashion, and we simply can't recommend it enough.
Apollo 11 screenings:
Fri 31 May, 6.15pm
Fri 31 May, 6.35pm
Sun 2 Jun, 11am
Dogwoof will release Apollo 11 in UK cinemas on June 28.
This year's opening night film at Sundance London is the laugh-out-loud Late Night, a comedy-drama full of energy and provocations on diversity in the workplace. When legendary US talk show host Katherine Newbury (Emma Thompson) learns that she's about to be axed from her position after 28 years, despite countless awards and an enthusiastic support, she resolves to freshen things up in a last-ditch effort to save her career. This involves hiring a newcomer to showbusiness onto her writing staff, a mixed-race woman named Molly (played by Mindy Kaling, who also wrote the script). The film declines to throw out easy answers to complex questions and, through its wealth of characters, tackles subjects such as mental health, gender inequality, and being true to yourself, all while remaining thoroughly entertaining throughout.
Late Night screenings:
Thu 30 May, 6.45pm
Thu 30 May, 7.05pm
Fri 31 May, 6.45pm
Fri 31 May, 7pm
eOne will release Late Night in UK cinemas on June 7.
STEVEN
Our stand-out fiction film from this year's edition of Sundance London, The Farewell is a powerful comedy-drama with a strong cast, fronted by a surprising but star-making performance from Youtube-rapper turned actor Awkwafina (Crazy Rich Asians). She plays Billi, a 30 year-old Chinese-American who is confronted with the fact that her Nana, back in China, has been diagnosed with a terminal illness. However, her family decides to keep the illness a secret in order to preserve her Nana's good spirits, staging an impromptu wedding so they can all gather and say their goodbyes. What seems like a very simple story blossoms into a complex exploration of ethics, family, responsibility, and identity, but the film's greatest achievement is balancing these heavy themes with a lot of genuine moments of comedy, especially funny when seen through the prism of a different culture.
The Farewell screenings:
Sat 1 Jun, 3.30pm
Sat 1 Jun, 3.50pm
Sun 2 Jun, 6.40pm
Sun 2 Jun, 9pm
Directed by rising British filmmaker Shola Amoo (A Moving Image), this heartfelt tale of social and cultural displacement will draw comparisons to Moonlight through both its subject matter and its visual storytelling. The film follows Femi, a Black British boy, as he is forced to leave his home in rural Lincolnshire to live with his mother in inner-city London. Struggling to adapt to his new surroundings, the film transitions to three different stages of his life and paints a sincere and honest portrait of a young man who is searching for his identity whilst navigating his unstable urban surroundings. Look out for newcomer Sam Adewunmi who lends a quietly imposing power to the teenage Femi.
The Last Tree screenings:
Sat 1 Jun, 6pm
Sun 2 Jun, 12pm
Picturehouse Entertainment will release The Last Tree in UK cinemas on September 20.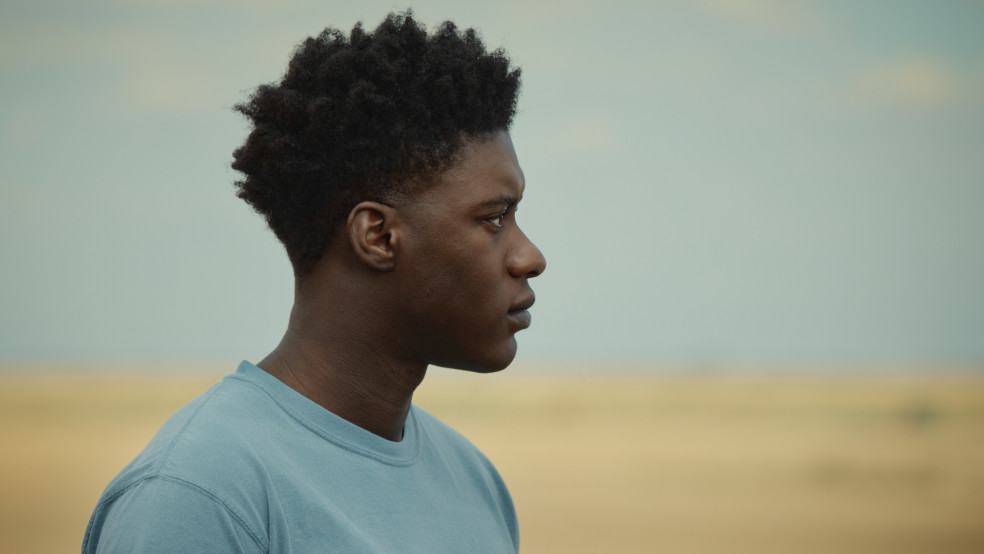 For ticket information for these films and the rest of the programme, which includes further new release titles, classic independent films, a shorts programme, and talks, please visit the Picturehouse Central website.