We are excited to announce the addition of a diverse selection of archive film to the Into Film+ streaming service, in partnership with the BFI.
Archive film is like a mini portal to the past that can allow us to see how others lived before us. It can help us connect to history, bringing us closer to times past, which makes it an engaging and valuable tool not only when discussing historical periods and events, but also for a range of topics relevant today.
The BFI National Archive look after one of the largest and most important collections of archive film and television in the world. We are excited to be partnering with the BFI to make a small sample of their collection available for educators to stream for free* with Into Film+. 
Working closely with the BFI Archive's team of experts, we have selected engaging and intriguing archive films, including everything from newsreels to early silent films, which can help to inspire and facilitate lively discussion among children and young people. By increasing access to screen heritage for schools, we are supporting the BFI's ambition to make the BFI National Archive the most open moving image collection in the world by 2033.
Robin Baker, Head Curator, BFI National Archive said: "We're delighted that films preserved by the BFI National Archive will become accessible to children and young people across the UK through Into Film+. These films don't just show history as it was happening, but are great examples of the creativity and artistry of the filmmakers who made them. Film is one of the most potent records we have, lifting words from a page or still photographs to another level of immediacy. I hope that this is a stepping stone towards the full diversity of UK film becoming more embedded in children's and young people's lives."
Some of the topics covered in our new archive films include...
World War One and World War Two
These archive films bring to life the realities of those on the frontlines of World War One and World War Two. Our selection includes government-funded adverts, which give us insight into society's concerns during the period. These include a drive for women to take up jobs in the war effort and a comedic advert encouraging the public to volunteer as farmers in the aftermath of World War Two.
Filmmaking
Archive film is a unique way of seeing the development of filmmaking over time, and can even be a source of inspiration for young people making films today. We are pleased to add one of the most celebrated silent films, Georges Méliés' A Trip to the Moon, as well as an early example of stop-motion animation and a charming 1990s film about the diasporic experience.
Shakespeare
From the early days of cinema, filmmakers have explored and adapted the works of playwright William Shakespeare. This selection of adaptations, which includes a silent reworking of The Taming of the Shrew and a cut-out parody of Hamlet, can be an accessible way to introduce or reframe his work to young people.
Societal attitudes and discrimination
No longer commonplace, public information films were government funded broadcasts that were once used to circulate information to citizens. They can provide insight into the values society held at the time, including the way minority groups were viewed and perceived. The films we have selected include infamous adverts from the UK's first major AIDS awareness campaign and a 1969 film about new laws against racial discrimination.
Other new additions
We are also delighted to be adding a selection of titles that explore early forms of agriculture in the UK and a comedic 1950s public information film on recycling.
For further information and support on how to introduce and use archive film in the classroom, visit our dedicated archive film page, which houses helpful resources, articles and more. We look forward to continuing to work alongside the BFI National Archive team and add more archive films to Into Film+, and continuing to use this unique medium to enhance young people's learning on a range of topics and subjects.
How do I get started?
To access Into Film+, all you'll need is an Into Film Account - it's completely free, and only takes a moment to set up. Into Film+ is free to use for all UK state schools that hold a valid Public Video Screening (PVS) Licence from Filmbankmedia.
Filmbankmedia PVS Licences are paid for on behalf of schools by all local authorities in England and by some local authorities in both Wales and Scotland. Into Film NI cover the license cost for some schools in Northern Ireland. For further information on licensing in your locality please see our FAQs.
If you don't have a PVS Licence, or aren't already covered, then a licence can easily be obtained from Filmbankmedia.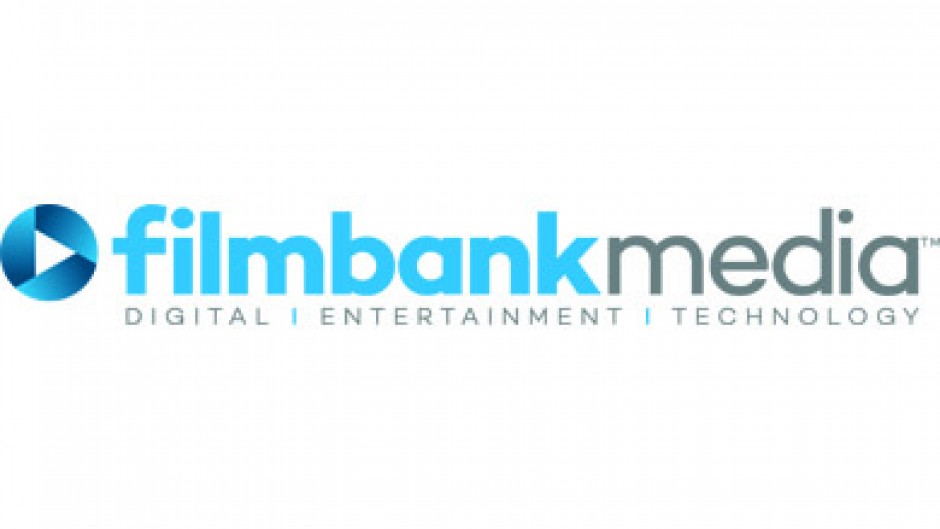 Filmbankmedia
Filmbankmedia licenses and distributes film and TV entertainment to many groups and is the licensing authority we work with to ensure schools, libraries and youth groups have the permissions to screen films from our catalogue.
* Screenings for an entertainment or extra-curricular purpose require a PVS (Public Video Screening) Licence from Filmbankmedia. State-funded schools in England are covered by the PVS Licence.
Into Film and the Into Film+ streaming service is supported by the UK film industry through Cinema First and the BFI through National Lottery Funding, thanks to National Lottery players.