Into Film's reporters attended the BFI's annual Future Film Festival - four days of events geared towards young filmmakers aged 16-25. There they were be inspired by the #WomanWithaMovieCamera keynote speakers, masterclasses with film professionals, and panels with filmmakers who are breaking into the big time. 
Read on below for their highlights from the festival, and if you're inspired by their experience why not check out BFI Future Films's monthly Labs event?
Eleanor, 18
My personal highlight from Future Film Festival was the screenwriting talk with Gonzalo Maza. He spoke about writing and filmmaking with a genuine passion and deep understanding. But he also had an interesting take on the process of writing, saying that one of the most important parts of writing is talking, and that he could talk for hours before beginning to write! The main thing I took away is that writing is a process, so it doesn't matter how long it takes because the process in itself is a reward.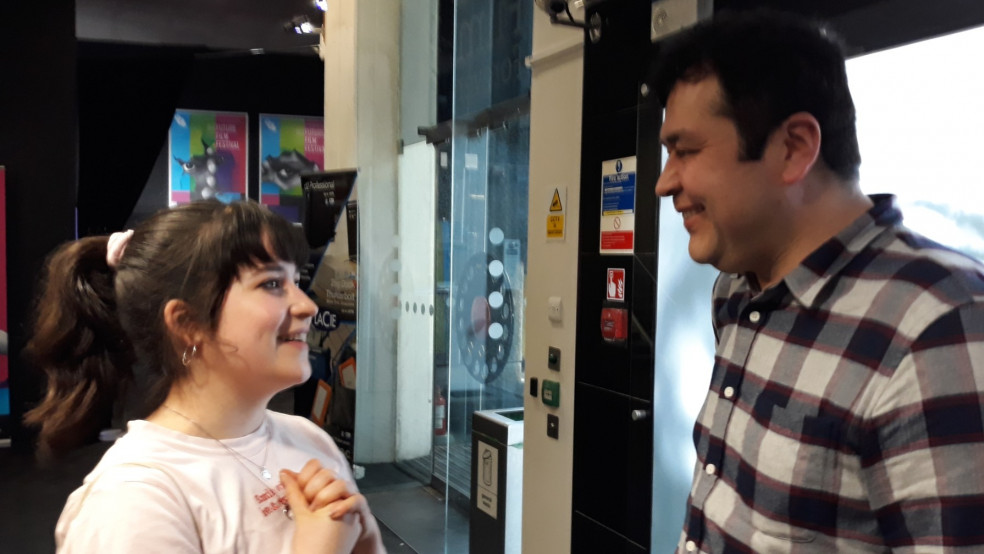 Aarony, 16
Going to the BFI Future Film Festival was such a great experience. I learnt so much from industry professionals and it left me feeling inspired and motivated to launch into the world of film and get started or start thinking about my possible career in the industry. For me, a highlight was definitely watching the short film programmes. I was lucky enough to watch the 'Liaisons' programme and the short films were amazing! Personally, I sometimes struggle to the find the motivation to make my short films, and to think of ideas and concepts, but watching other people's work inspired me and reminded me that any idea is a good idea, you just need to be confident in it!
Imoleayo, 18
The 'Turning Pro' session was my personal highlight of the Future Film Festival. It was both inspiring and informative; as an individual, it can be hard to recognise your worth in the industry, but it is vital that you don't fear to ask for what you deserve when the quality of your work is worth more. This could be done by using all the 'No's you've received as fuel power! One thing I have taken away is that what makes a great filmmaker is someone who uses their imagination and the resources they have creatively to make the best content they can.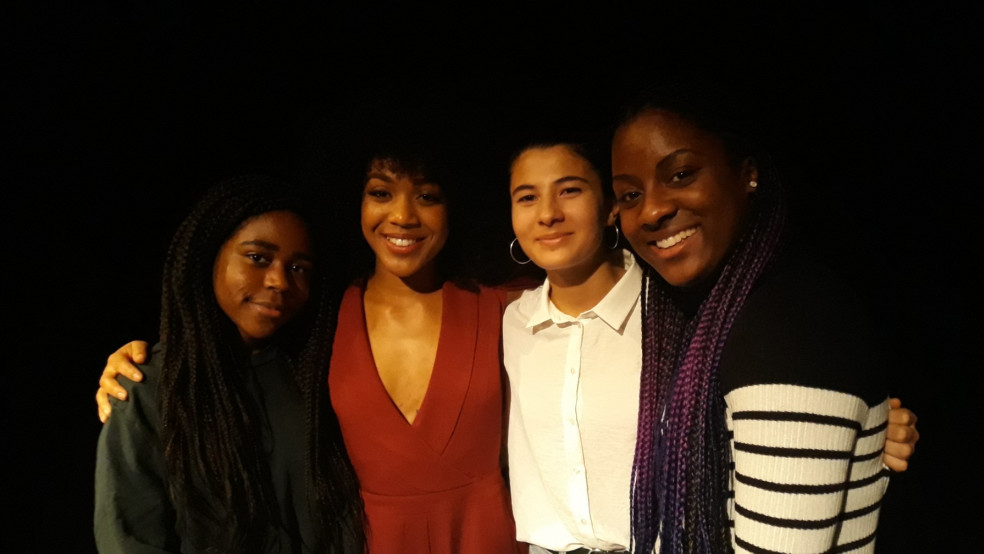 Eden, 18
My highlight was the Hot Spot with Maisie Williams. Listening to her talk about her work inspired and surprised me, as she was really down-to-earth and so unlike what I expected from such a big star! It was really interesting hearing about how she manages her acting career alongside her tech start-up.The main message I took away was to not be afraid to ask, people within the film industry might be very willing to help you - but you will never find out unless you ask!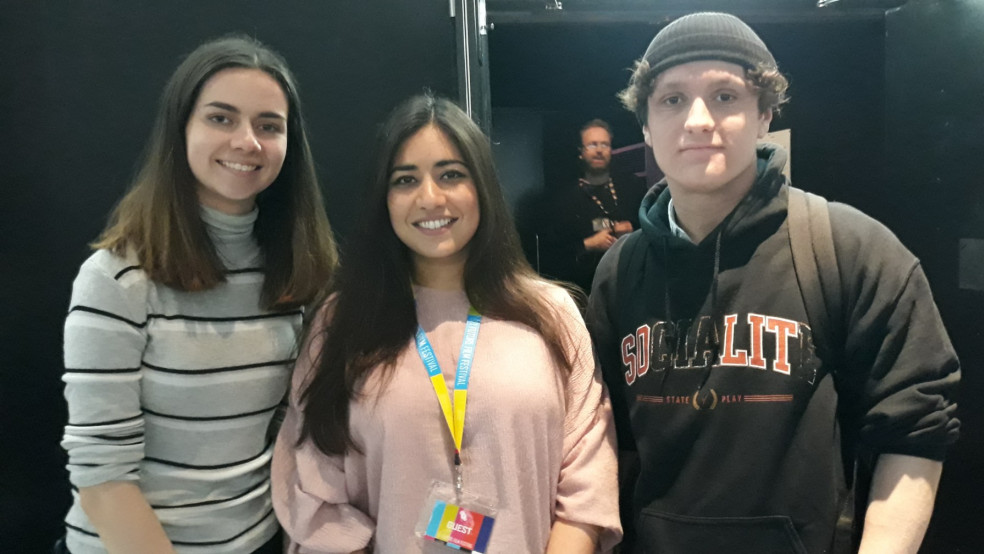 Alexa, 18
I really enjoyed the 'Critical Mass' session. Hearing from film critics at all different stages of their career and learning about their route into the industry was really interesting. I loved learning about the changing dynamics of the industry and really felt like I understood how you have to take every opportunity you can! After the discussion I feel inspired to just go on and write as much as I can, it's the best way to hone your skills!
Cai, 18
My experience at Future Film Festival overall was great - it's difficult to pick out my favourite event! For me, speaking to the professionals and panelists and getting my own personal questions answered after their talk was brilliant. Getting one-to-one access to people working in the industry is really valuable. It has inspired me to go to more events like Future Film Festival to help my career and help push me forward in the chosen path I want to go down!