Black History Month is rapidly coming to a close, and following our curated collection of important resources, films and guides at the beginning of the period, we wanted to shine the spotlight on some of our most committed teachers and teacher ambassadors. 
Across the UK, teachers have been facing the difficult challenge of how to address such a hugely multifaceted subject in a genuine and engaging way, so hats off to the ones below that have put great thought, not only into their lesson plans, but also into what changes should be made to both the month and exploring Black history in general.
First and foremost is Carol Cumberbatch who highlights a huge range of topics, from the need for more Black-British films and her choices of crucial existing ones, to her general thoughts on what African Diaspora stories should hope to achieve. Following that, four teacher ambassadors reveal what discussion points, Black-British figures and Into Film resources they have been prioritising throughout the month.
Carol Cumberbatch, Dramatherapist/CAMHS Clinical Specialist for the NHS and artist/filmmaker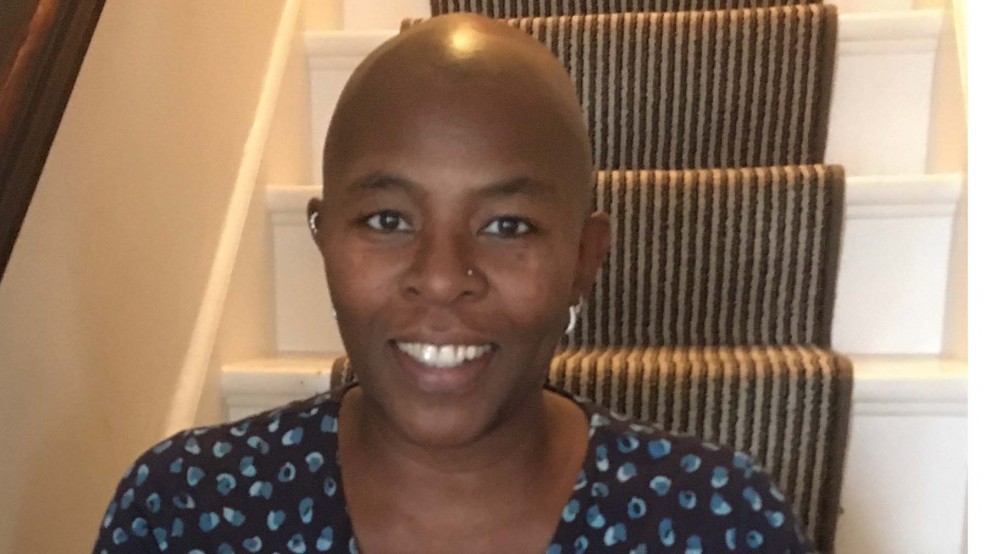 When we think of Black people in the public eye whether actors, sports players, musicians, or something else, who comes to mind? And where do those people elevated to global popularity come from?
Even when I ask myself the same question, I come up with figures such as Samuel L Jackson, Beyoncé and Erykah Badu, all of which are African American, so I have to ask myself, where are the Black British performers? Britain is well known for its abundance of drama, entertainment, literary & scientific history and 'celebrities' but there is a gaping hole between what is and what is shared nationally.
This year, Black Lives Matter in the USA became a global movement but it is important to remember that the millions of African people taken away from their homeland, families, culture, language & traditions have very different stories to share. For example, those that were taken to the Caribbean and those that were taken to America. Within that distinction, the story of the African Diaspora from the Caribbean to the UK often just falls into the story of 'Windrush' but so many talented people came before that time that are often marginalised within mainstream history.
What I therefore want to do is present and explore some films that can help teachers come to grips with more parts of Black-British issues/history and important British figures. First up is Other, which you can watch on Vimeo. The film stars Indra Ove (daughter of Pressure director Horace Ove), is written by me and won a RIMA (Race In The Media Award). The film explores a form of ethnic monitoring that young people will have to get used to in the world of work. Another creation of mine that I have produced as a research project is Time Line Jewels, which looks to highlight community contributions, starting with African Caribbean men/role models. The project features Burning an Illusion creator Menelik Shabazz, is targeted towards pupils in key stages 3/4 and is in development for 2021.
Looking through the Into Film catalogue, they have some really important early titles, although the catalogue does also reflect the sad reality that there are very few new titles to add. Here's my choices:
There is still so much missing though in our understanding of Black-British history but two recent projects give some cause for hope. The Bernie Grant Trust's "Marginalised No More" programme hopes to use the Bernie Grant Archive to acquaint a new generation of citizens with the largely undocumented experiences and struggles in recent Black history in the 1980s and 1990s, as well as encouraging appreciation of the value of archives. Meanwhile, acclaimed director Steve McQueen's new Small Axe collection of five films will begin to air on the BBC from November 15 with the first film being Mangrove. The series aims to fill significant gaps in British history by telling stories from the 1960s to the mid-1980s involving London's West Indian community, whose lives have been shaped by their own force of will, despite rampant racism and discrimination.
It is time that Black contributions and presence in Britain be embedded within British history and film. Only then can we have a truly representative education system. Beyond that, we need more African Diaspora stories such as Black Panther, that we can all relate to regardless of our cultural heritage because they link to universal themes. The ultimate aim though is to not need a special month in the first place; just inclusion that is truly equal throughout each and every year.
Victoria Dobson, Teacher Ambassador and Learning Support Assistant, The Oaks Secondary School
In our Into Film Club, we have been watching Black Panther, and using the Into Film Resources that go with the film. What is more, in our UNICEF Rights Respecting School Lessons, many classes have used material that Into Film have produced, which has been really beneficial.
Michael Daly, Teacher Ambassador, John Paul Academy, Glasgow
So, I attended a webinar during lockdown and I came away from it really thinking about myself as a teacher. The thing that most shocked me was that just about every text I teach was either written or directed by a White person. This absolutely blew my mind and whilst I had never considered it, I was encouraged to view this from the perspective of a pupil in a different ethnic groups.
This year, I have focused on diversifying the texts that I teach to amplify voices, especially in film. One of the pupils pointed out to me that out of the top 100 grossing sci-fi/fantasy films, only 8 have a Black protagonist. Will Smith was in 6 of the 8! Some of the pupils questioned how I can say the film industry is for them with underrepresentation being so glaring. This has dominated so much of our discussions as I want our work with film to be utterly inclusive. 
Peter Holland, Teacher Ambassador and Head of Film and Media at The Stourport High School and Sixth Form College
First up, one of our school newsletters explored famous mathematicians, highlighting those who are Black in particular. We also ran a 'famous Black British person from your subject area' and I covered Steve McQueen, with a little write-up exploring how he is one of very few BAME figures who has even been nominated for a Best Director Academy Award.
Nuvvy Sibia, Teacher Ambassador and Into Film Club leader for Warrington Youth Club
For one of our main Black History Month features, we have been exploring Lewis Hamilton; a professional British racing driver who is currently competing in Formula 1 for Mercedes AMG Petronas racing team. He was born in Stevenage and began pursuing his career of a professional racing driver in 1998 when he signed onto the Mclaren young driver programme aged 13.
One of the most successful drivers in the history of the sport, Hamilton's six World Championship titles is the second highest of all time, as is his tally of 90 race victories, while he also holds the records for the all-time most career points, podium finishes and pole positions.
In addition to his racing career, Hamilton has pledged his support to UNICEF, Education Africa, Save the Children, and a number of other charities. He is also a vegan and does not shy away from proclaiming the need for veganism to save animals and our planet from global warming.
He has been an advocate in tackling racism, leading the Formula 1 drivers to kneel in respect of the Black Lives Matter campaign before a race. Hamilton, F1's only Black driver in history, has been a regular user of the Black Lives Matter slogan and as all 20 F1 drivers gathered at the front of the grid before the recent Austrian Grand Prix, he wore a shirt with the words on the front, while the other drivers' shirts read 'End Racism'.
Here's hoping that a film will be made soon about Lewis Hamilton's remarkable journey as well as many other inspiring Black-British figures!
A note to all educators - Into Film have made the decision to capitalise the B when making any reference to Black people and groups, as will be done with other ethnic group categorisations. This important mark of acknowledgment and respect has been embraced by several high-profile sites and style guides over the last few years.