As more COVID-19 lockdown restrictions ease, cinemas across the UK are reopening their doors. Venues are having to be extremely agile though, adapting to new safety measures and a constantly shifting release landscape. We're continuing to celebrate all that exhibitors do to make the cinema experience possible in our series, Cinemas that Made Me. Below we hear from Callum Pawlett Howell from Genesis Cinema in Tower Hamlets, the first independent cinema in London to reopen.
The Genesis is an independent cinema combining a café and bar, a gallery space, and five screening rooms. The site has been home to a series of entertainment venues since 1848, and has played host to British film royalty including Charlie Chaplin and Laurel and Hardy, as well as the East End's infamous gangster duo, the Kray twins. Genesis itself was born in 1999, and programmes independent, foreign and mainstream film. Assistant Manager Callum Pawlett Howell fills us in on his career in cinema, what Genesis customers can expect from a visit these days, and how the reopening is going.
What was your first job in the cinema industry, and how did you get where you are today?
After finishing my degree in film studies in 2014, my first job in the cinema industry was working as a team member in a Cineworld. The main film released that week was The Lego Movie so everything was indeed awesome. I became a supervisor in 2015, and then in 2018 I became a duty manager at Genesis. In December 2019 I became the assistant manager.
I got to where I am today through many hours of hard work around the clock; popping, selling, smelling, eating and sweeping up tonnes of popcorn, training many staff and seeing them come and go. I experienced numerous projector issues, a couple of evacuations, helped set up some new-build cinemas and watched hundreds of films, but of course not while on shift! 
Were there any cinemas that had an important impact on you earlier in life?
Growing up, my hometown of Beverley had one of the oldest operational cinemas in the country, the Picture Playhouse. I remember my first trip there to watch Muppets Treasure Island - apparently I was so scared at the start of the film that I was screaming and crying wanting to leave. Thankfully we didn't and I enjoyed the rest of the film.
Most Saturday mornings we'd get in the car to go to kids club screenings in cinemas around Hull. At some screenings you'd be given a keyring torch with your ticket. I don't know why and looking back I'm not sure it made for a pleasurable viewing experience for everyone! I also have vivid memories of seeing Chicken Run and Toy Story 2 when on family holidays. I remember the cinemas and watching the films better than I do the holidays.
Have those venues affected how you work today?
I was too young to realise what was going on and didn't understand the business or the work behind any of it - surely the popcorn just appeared and the film magically appeared on the screen! I think or at least hope that the magic of all of those visits has stayed with me so that I can create that magic for others, or at least give them a relaxing and enjoyable time.
Even now when I'm watching a film in a screen I block out the outside world and immerse myself in the film, which I think adds to the pressure I feel whenever I've had a projector issue. I don't want to lose a show and ruin the cinema experience or illusion for anyone.
What does a COVID-secure visit to Genesis look like, and how have audiences responded?
We have aimed to make it feel as comfortable, safe and normal as possible. There are some subtle changes and more obvious additions.
We programme films so they are more spread out and have more cleaning time, we've introduced allocated seating so we can ensure empty seats around every booking, we've created one way systems, and added hand sanitiser stations throughout the building. We have increased cleaning, added screens at till points and have PPE available for staff. We are also conducting temperature checks on staff and customers.
We have social distancing markers around the cinema, which were all designed by local artists to give the Genesis touch. The feedback has been great - we've had some positive comments both in person and on social media and the regulars are back in force.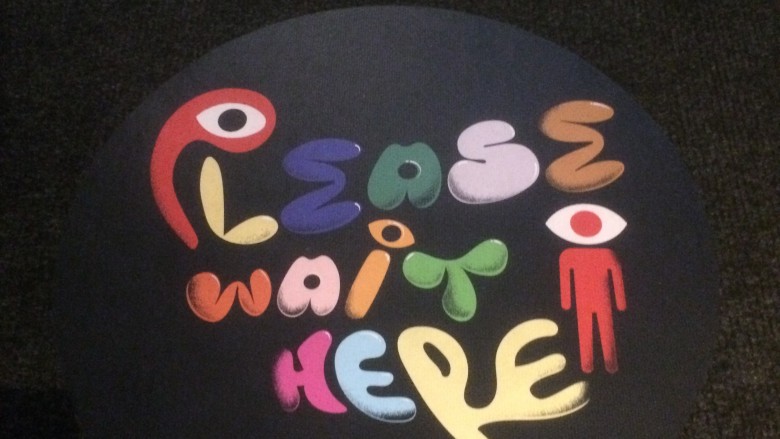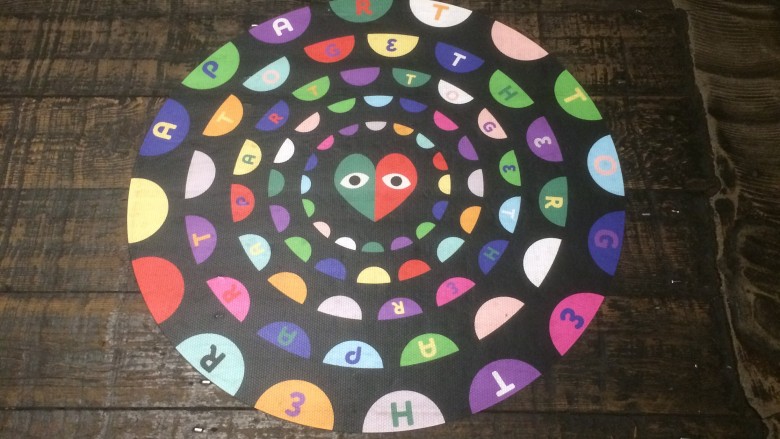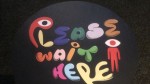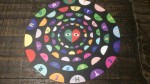 What have been the biggest challenges of reopening?
One of the biggest challenges was all the technical issues we experienced. The equipment isn't used to being turned off for so long and despite conducting loads of tests over several days, we had many technical issues on the opening day. There was even a power cut that affected the whole street to round off the first week of reopening!
Since the cinema opened over 20 years ago it's only been closed on Christmas Day so it was a struggle to wake it back up from its months of quiet slumber. We've also had to deal with the distributors' ever-changing release schedule, which is causing regular headaches but hopefully that will start to work itself out soon.
With audiences back, what kind of films are proving most popular?
Parasite, Queen & Slim and Knives Out have been our most popular films since reopening, with people getting another chance to watch them or even have a first time viewing if they missed them the first time round.
We've also had some one-off screenings of cult classics like Withnail and I and The Bird with the Crystal Plumage, which have proved popular with cinema fans eager to get back to the big screen. It's about finding the balance of showing films that people weren't watching during lockdown and films that people have a special connection with so that they want to watch it on the big screen.
In this rapidly changing world, how do you think cinema can continue to bring people together?
The same way it always has - the communal experience, the event, the birthday party, the date, the hide away, the must see. I find that when watching films at home it's too easy to press pause or get distracted. It's not the same as sitting in a dark room with a big screen, surround sound, and nothing else to focus on. I think people just need to be reminded of that.