Actor and comedian Rowan Atkinson returns in Johnny English Strikes Again, the third instalment in the popular spy-comedy franchise, where Johnny has to pit his analogue skills against the madcap modern world. 
Reporter Archie sat down to find out how he and his on-screen sidekick, actor Ben Miller, make the most of technology, what they get up to on Google and what they'd be if they were apps. Just how similar are they to Johnny English's analogue loving ways?
Johnny English (Rowan Atkinson) returns as the much-loved secret agent who is called out of retirement when a cyber-attack reveals the identity of all active undercover agents in Britain, leaving only Johnny as the Secret Service's last hope. Forced back into action with the mission to find the mastermind hacker, Johnny English must overcome the challenges of modern technology to make his mission a success. As a man whose skills lie with analogue methods, who knows what might happen.
Johnny English Strikes Again is in cinemas across the UK now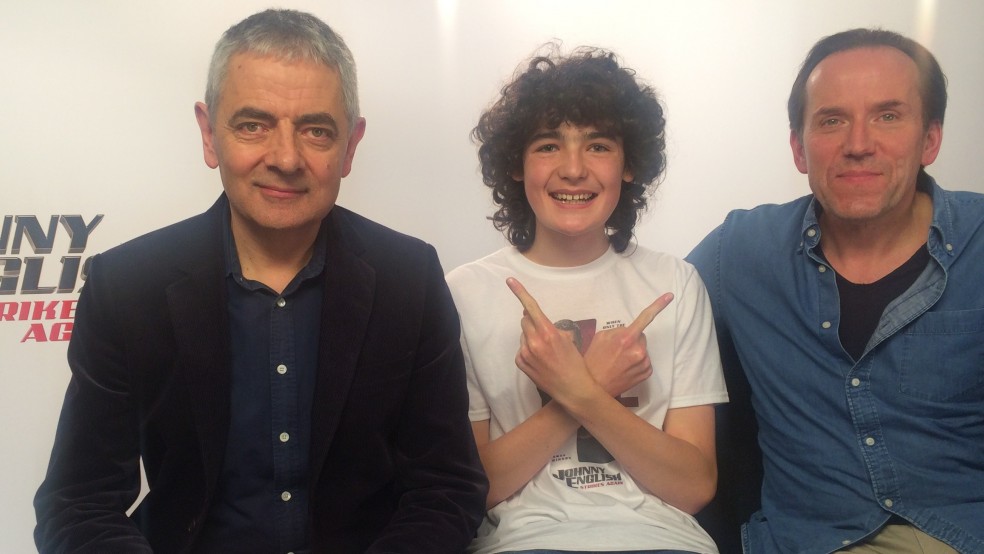 Archie reviews Johnny English Strikes Again
Johnny English Strikes Again is every bit as entertaining, charming and witty as its predecessors. It's filled to the brim with hilarious moments, brilliant performances and surprisingly thrilling sequences! In an age of almost instant gratification where a couple of years, if not months, separate films from their sequels, returning to the world of Johnny English after 7 years is incredibly satisfying.
A particular highlight of this fantastic film is the reunion of English and his assistant Bough, who was a standout character in the 2003 original. Whilst you can view the film without any prior knowledge of the previous entries, fans of the franchise will probably enjoy it most. Rowan Atkinson is in his element here, from a hysterical dance sequence to the uproarious virtual reality scene, English's various antics kept a humongous grin on my face from start to finish! At the heart of the film is the story of a man out-of-touch with technology coming to terms with the digital world. 
Although this plot is far from unique, Johnny English Strikes Again uses Johnny's smugness and overconfidence to highlight the issues that plague the modern world. The satirical ways that the film brings down smartphones, electric cars, VR headsets and road cyclists are far more amusing and well-written than you'd expect in a spy-spoof. 
My only criticism of the film is that the villain is far less memorable than Pascal Sauvage or Simon Ambrose. He/ she/ they weren't bad by any means but their motivation and master plan was slightly unclear and quite muddled. This didn't bother me as this is a comedy that provides plenty of laughs, not a deep psychological crime-drama! In conclusion, I loved "Johnny English Strikes Again." It was fast-paced, funny and immensely enjoyable! I thoroughly recommend it!