At Sorry to Bother You's UK premiere, as part of the 62nd BFI London Film Festival, our reporter Cai spoke with the film's director and screenwriter, Boots Riley, finding out a little more about his scathing satire of capitalism and oppressive office culture.
Taking inspiration from directors like Michel Gondry in it's use of surrealism and physical special effects, Sorry to Bother You stars Lakeith Stanfield as Cassius Green, a young American man trying to navigate his way through the seedy world of telemarketing, and who finds far more than he bargained for when he starts playing the company's game.
Speaking to Cai in the video above, Riley reveals why he uses humour to address political issues and details the gambles he took in getting his distinct vision to the screen.
Sorry to Bother You is released in the UK on 7 December 2018.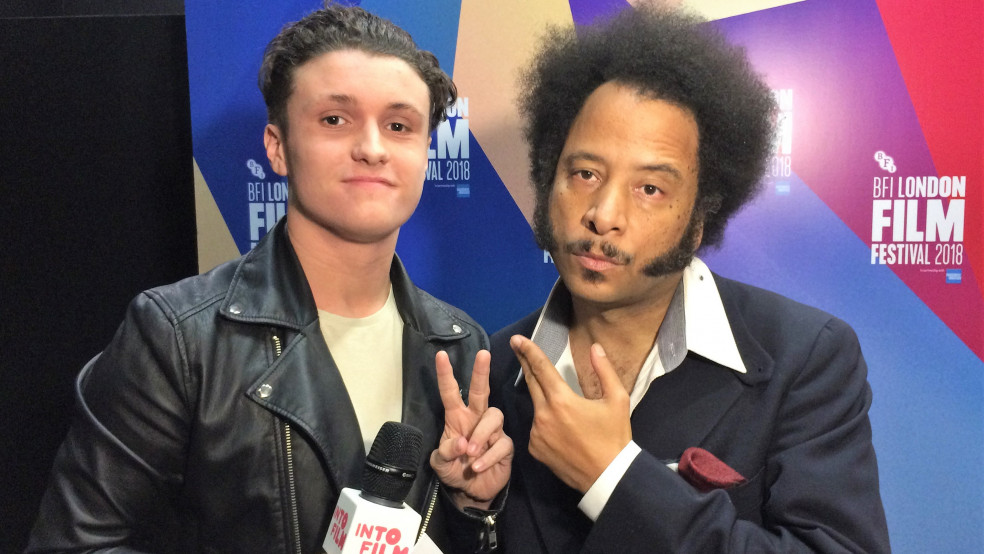 Cai reviews Sorry to Bother You
Sorry To Bother You is the newest and first film by American music artist Boots Riley. The film follows the character Cassius Green, a poor unemployed man who gets a job at a telemarketting company and where that takes him in the world. The film explores the themes of power, politics, stupidity and ever so slightly white power. I believe the film is Boots' secret message to America to tell them to fix their problems, as on multiple occasions in the film I noticed a couple things that is happening in America right now.
This film plays with satire by mostly making a joke out of capitalism and the jokes in the movie really hit and don't fall short. The film opens with an odd setting to set the mood and as it goes on, it gets even crazier and escalates to something bizarre.
The performances are the best thing about this film. Lakeith Stanfield, Armie Hammer and Tessa Thompson stand out and play their roles fantastically. Armie Hammer was only in the film for 30 minutes and still was able to stand out - he played the role even a little bit too well!
The story behind this film is great too! Hearing about how it took 5 years for this film to finally get made and the problems with casting and funding and how the soundtrack was going to be done by Boots' band.
This is a really special film and is one of them cult films that appear and will stick with you for a long time. It's definitely worth going to see!