Mental and emotional health within children and young people is an ongoing issue across the UK, and a topic that should always be prioritised in schools and other youth settings. Film can be a powerful medium to explore difficult subjects, understand other people's stories and experiences, and provoke discussion around complex issues.
At Into Film we want to help educators and Into Film Club leaders feel equipped to empower children and young people to be seen and heard, particularly when it comes to their mental wellbeing. Our new streaming service, Into Film+, is the perfect way to bring discussions around mental wellbeing into the classroom.
In the lead up to World Mental Health Day on 10 October, we have a whole host of resources and films to support you in bringing mental wellbeing awareness into your Into Film Club or classroom. Into Film+ is the UK's first free* streaming service designed specifically for UK schools and educational settings, and hosts over 200 curriculum-linked titles, all of which are accompanied by teaching resources and film guides. Simply stream the films highlighted below, and the resources you need will be right there next to the player.
We also have an exclusive Into Film+ Q&A session around recent coming-of-age musical Dear Evan Hanson, in which Director Stephen Chbosky, actor Nik Dodani, and Jane Caro from the Mental Health Foundation join us to discuss the film's themes of social anxiety, self-esteem and grief.
Meanwhile, use the films below - all of which are available to stream for free* on Into Film+ - to explore topics such as grief, bereavement, bullying and emotional awareness, and support both primary and secondary students in developing self-inquiry and compassion skills. Some titles also feature exclusive bonus content, including special introductions, short documentaries, and interviews and discussions with filmmakers and mental health experts.
Teachers and educators of secondary-aged students can also join our Mindfulness Through Film online course, which explores how film watching and filmmaking can be used to introduce mindfulness principles and exercises into the classroom.
Start exploring mental wellbeing in your classroom with Into Film+
Inside Out (U)
A perfect primary-aged Pixar adventure which explores the vastness of human emotions and how children can begin to understand them, as well as how to begin facing up to some of the challenges involved in growing up and coping with change.
Inside Out on Into Film+ includes an introduction from children's mental health charity Place2Be, a short documentary exploring the topic of emotions and how they're conveyed in the film, and an interview with the film's co-director, Ronnie del Carmen.
A Monster Calls (12)
A creative fantasy film that follows the story of Conor, a young boy who has been suffering emotionally due to the fear of losing his ailing mother to illness. If that wasn't enough, Conor is also bullied at school, and ultimately turns to nature - in the form of a giant, living tree - which eventually becomes a source of comfort and support.
A Monster Calls on Into Film+ is accompanied by an interview with actors Liam Neeson and Lewis MacDougall, an exclusive interview with Director, J.A Bayona, and an interview with Patrick Ness, screenwriter for the film and author of the book it was based on.
Wonder (PG)
This is the story of Auggie, a young boy with facial differences, who heads to a mainstream school for the first time and faces challenges fitting in and making friends. How will he work through this difficult time for any young boy? Wonder is a great way to broach subjects of bullying, acceptance, compassion and kindness with your students.
Wonder on Into Film+ includes an introduction from a young filmmaker and ambassador from anti-bullying charity Kidscape, and a short documentary taking a a closer look at Auggie's experience in school, which includes discussion points for young learners.
My Life as a Courgette (PG)
A film that broaches challenging subjects in a sensitive and colourful way, as Courgette, a 9-year-old boy, is moved to a children's home after the death of his mother. This French animation highlights grief and bereavement through a gentle exploration of the thoughts and feelings that a young person might have when facing a difficult period.
My Life as a Courgette on Into Film+ includes a special introduction from Into Film, and a short documentary explaining UNICEF's Rights of the Child and how some of those rights are demonstrated in the film.
McQueen (15)
This documentary follows the life and influential work of fashion designer and creative, Alexander McQueen. With intimate access to those closest to him, the film highlights his rise to fame, subsequent decline, and his struggles with mental health and addiction.
McQueen on Into Film+ includes an introduction from co-director and writer Peter Ettedgui and an exclusive interview with Ettedgui and fellow director Ian Bonhôte.
Submarine (15)
A coming-of-age comedy that illustrates the life of 15-year-old Oliver as he struggles toward manhood and his own sexuality. This quirky exploration of a young boy's life is a great film to watch and discuss with secondary pupils who may be experiencing similar feelings.
Onward (U)
Another heartfelt animated adventure from Pixar about grief, moving on and brotherly love, Onward is a story of two brothers who have lost their father and are on a magical quest to say their final goodbyes.
The Perks of Being a Wallflower (12)
Brand-new to Into Film+, this coming-of age film explores the journey of 'wallflower' Charlie as he integrates into his first year of high school, with all that comes with it; exploring himself, forming new relationships, studying and having fun. Balancing emotion and humour, The Perks of being a Wallflower highlights some of the challenges young people face at a pivotal time in their lives.
Lost Connections (U)
Brand-new to Into Film+, Lost Connections is a short film, drawing on a century of archive footage, that offers a poetic response to the experience of the COVID-19 pandemic.
The past 18 months has given everyone pause to stop and reflect, to question and re-assess what is most important to us. Made possible through a unique collaboration between twelve film archives across the UK, the film creates multiple associations with histories and memories, our common experiences of loss, loneliness and isolation, and the need for the human touch. 
It is not a film about the pandemic; it is a film about recovery, hope and renewal; the human character; sadness and joy; what we really value and our gradual reconnection with each other, our communities, and the world around us.
How Do I Get Started?
To access Into Film+, all you'll need is an Into Film Account - it's completely free, and only takes a moment to set up. Into Film+ is free to use for all UK state schools that hold a valid Public Video Screening (PVS) Licence from Filmbankmedia.
Filmbankmedia PVS Licences are paid for on behalf of schools by all local authorities in England and by some local authorities in both Wales and Scotland. Into Film NI cover the license cost for some schools in Northern Ireland. For further information on licensing in your locality please see our FAQs.
If you don't have a PVS Licence, or aren't already covered, then a licence can easily be obtained from Filmbankmedia.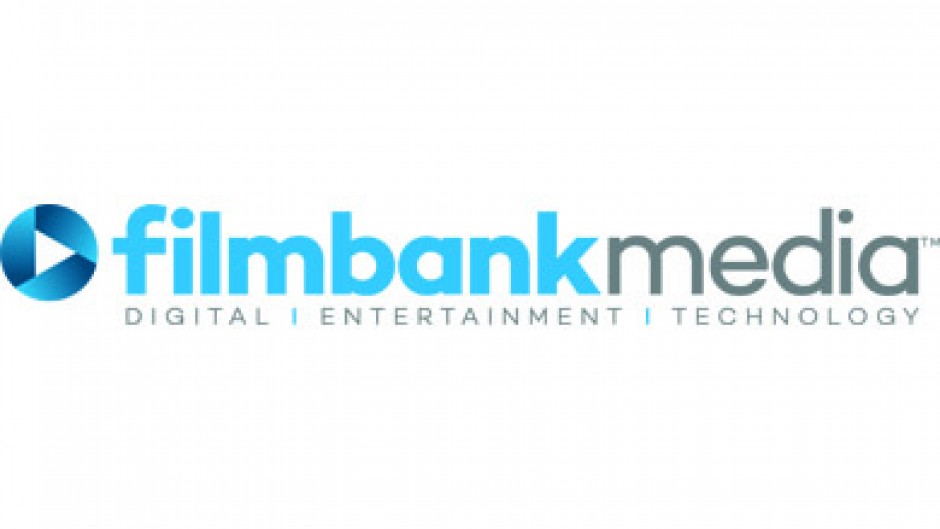 Filmbankmedia
Filmbankmedia licenses and distributes film and TV entertainment to many groups and is the licensing authority we work with to ensure schools, libraries and youth groups have the permissions to screen films from our catalogue.
* Screenings for an entertainment or extra-curricular purpose require a PVS (Public Video Screening) Licence from Filmbankmedia. State-funded schools in England are covered by the PVS Licence. 
Into Film and the Into Film+ streaming service is supported by the UK film industry through Cinema First and the BFI through National Lottery Funding, thanks to National Lottery players.