Summer is often heralded by the sunshine, ice creams, barbecues and holiday adventures but when it comes to cinema, nothing says summer like a new Spider-Man film. But aside from the web-slinger making his return, there are also plenty of other heroes, villains and everyone in between arriving on the big screen in June. From familiar faces such as Indiana Jones to more extraordinary stories like that of Reality Winner, save some room in your summer calendar for a host of incredible films.
Please note that some trailers below may contain bad language.
Spider-Man: Across the Spider-Verse - in cinemas 2nd June
When Spider-Man: Into the Spider-Verse (available to stream for free on Into Film+) appeared in 2018, it not only introduced us to the charismatic and lovable Miles Morales as Spider-Man but also changed the world of animation forever. Now, 5 years later, the much anticipated sequel arrives in cinemas, following Miles as his struggles to balance his regular life with that of a superhero are made even more chaotic by the appearance of a number of new Spider-focused heroes. Get ready to meet Spider-Punk, Spider-Cop and Lady Spider amongst many others.
Mad About the Boy: The Noel Coward Story - in cinemas 2nd June
An era-defining comic, Noel Coward was one of the most accomplished entertainers of the 20th century, loved by many in Britain and beyond, rising to the heights of being the highest paid writer in the world. Some of his most revered film credits include Private Lives, Blithe Spirit, Brief Encounter and In Which We Serve. Coward achieved all of this success despite the fact that he was a queer man living and thriving in a straight world and this documentary delves into his life through diary entries and interviews with industry icons.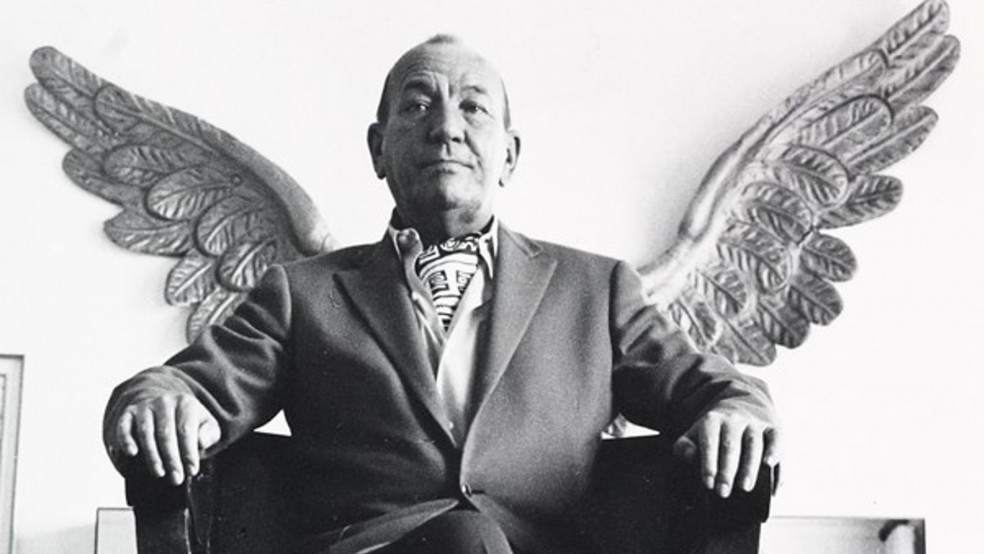 Reality - in cinemas 2 June
Based on the real-life story of Reality Winner, a prominent whistle-blower during the controversial American election process of 2016, this film is a fictional account of her arrest which uses the actual recording transcript of her interrogation as the basis for its dialogue. Reality is a former American intelligence specialist who harbours dreams of going to Afghanistan and helping overseas troops stabilise the Middle-East. Young, amicable and a big fan of yoga and Pokémon, she seemingly poses no threat to America's democracy so when two FBI agents show up on her doorstep and begin to ask specific questions, a game of cat-and-mouse begins that leaves the viewer questioning what is real and what is not.
Chevalier - in cinemas 6 June
Inspired by the incredible true story of composer Joseph Bologne, Chevalier de Saint-Georges, this period film offers an insight into a previously unexplored area of history and music. Born into illegitimacy as the son of an African slave and a French plantation owner, Bologne rises to improbable heights in French society as a celebrated violinist-composer and fencer who also falls in love with Marie Antionette.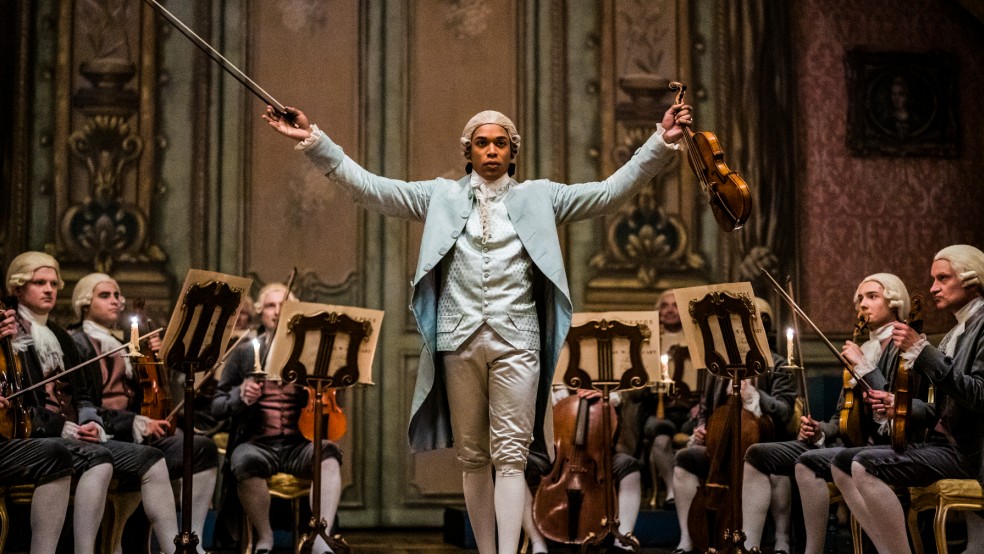 Pretty Red Dress - in cinemas 16 June
Travis is fresh out of jail, feeling resentful and inadequate next to his flashy obnoxious brother who openly flirts with his girlfriend, Candice. When Candice gets an audition to play Tina Turner in a West End musical, Travis buys her a gorgeous red sequin dress to look the part. Meanwhile their teenage daughter Kenisha is getting into trouble at school, emulating some of the aggression and anger that Travis struggles with. The family's lives are rocked when Candice and Kenisha discover him trying on the red dress. This new British feature offers so much rich territory to explore topics including relationships, masculinity, sexuality, gender expression, Black British culture, peer-pressure, self-worth and poverty.
You Can Live Forever - in cinemas 16 June
In this sensitive and affecting coming-of-age drama, teenager Jaime is sent to live with her devout Jehovah's Witness relatives after the death of her father. There, she makes an instant and unexpected connection with Marike, the daughter of a prominent Witness Elder, and the two begin a secret, unspoken romance. But when their attraction becomes too obvious to hide, the pair must face up to their desires and choose whether to stay wedded to their faith, or break free from those around them and live their love truthfully. An LGBTQ+ love story that also examines the role of religion in societal progress.
Asteroid City - in cinemas 23 June
Hot off the heels of its world premiere comes the new film from Wes Anderson, a dramatic comedy set in a small, fictional American desert town. Little is known about the film except for it is set in 1955 and involves students and parents from across the country who gather for scholarly competition and romance at a Junior Stargazer convention. However, expect the usual beautifully framed images and all-star cast that Anderson loves to utilise to their full extent.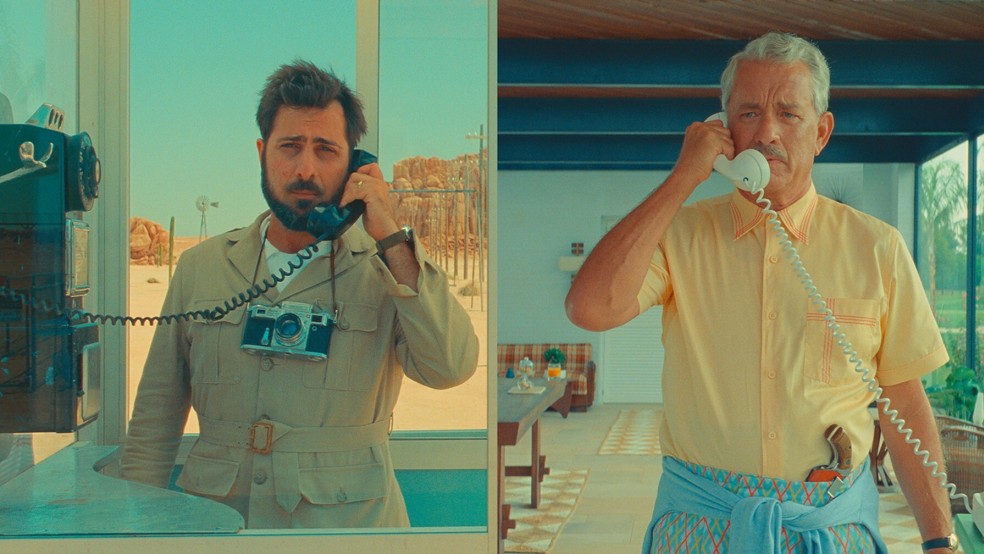 Ruby Gillman, Teenage Kraken - in cinemas 30 June
With the release of The Little Mermaid last week, sub-aquatic humanoid creatures seem to be all the rage right now. Enter, Ruby Gillman, a sixteen-year-old girl who learns that she is next in line to take the throne of the legendary family of sea krakens, mythical, fearsome beasts who rule the seas. Despite her lofty destiny, she is desperate to fit in at her high school but also learns of the war that has been fought between Krakens and Mermaids for centuries. The last thing she needs right now is to find a new friend that just so happens to be a mermaid. This coming-of-age animation showcases some stunning visuals whilst also telling a relatable story in a remarkable way.
Mother & Son - in cinemas 30 June
Told from a number of different perspectives and encompassing multiple decades, this film from tender and dynamic story of a mother and son begins in the 1980s after they move from the Ivory Coast in Africa to France in Europe. Wrestling with both their new environment and their ever-changing but unconditional love for each other, the ups and downs of a familial relationship are explored and desconstructed.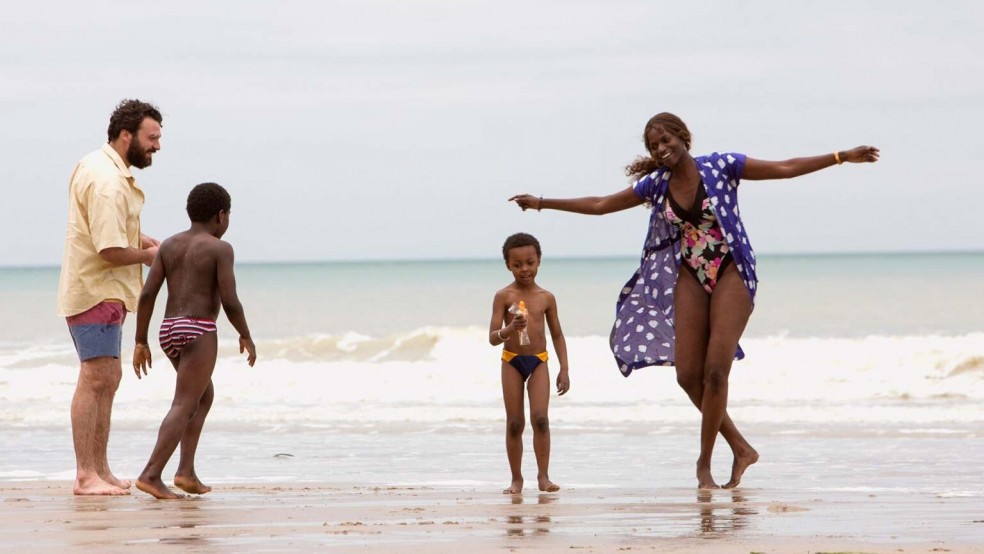 Indiana Jones and the Dial of Destiny - in cinemas 30 June
15 years have passed since we last met one of cinema's greatest adventure icons, Indiana Jones but now he is back, pressured into another swashbuckling adventure where is joined by a fresher, younger hero named Helena Shaw. Grabbing his famous hat and whip, the ageing archaeologist races against time to retrieve a legendary artifact that can change the course of history.