The longer nights are starting to close in as we ramp up for the festive season but thankfully we have the cinema space to keep up warm and entertained. This November sees a wide array of comedy, documentary and blockbuster action propelling us towards the end of the year, including a Hunger Games prequel, a personal insight into life as a disabled filmmaker and an empathetic, British drama about teenage girls on holiday. With much more on top of that, a November cinema trip seems like a wonderful way to wile away the last of autumn.
Many of the films on release this month will also be screening as part of this year's Into Film Festival, a free festival for schools in the United Kingdom. Please follow this link for more information about availability and bookings.
How to Have Sex (15) - in cinemas 3 November
In this confident coming-of-age directorial debut, 16-year-olds Tara, Skye and Em travel to Malia for a summer holiday full of drinking, clubbing and sex, with Tara aiming to lose her virginity. After a night or two of heavy partying and the inevitable after-effects, the girls notice that Tara hasn't returned the next morning. As we flash back to Tara's night out, the film interrogates issues including peer pressure, coercion, gender-based violence, and sexual assault, and the effects these have upon the protagonist, as well as how her friends treat her as a result.
This film will also be playing as part of the Into Film Festival alongside a Q&A with director Molly Manning Walker

The Marvels (12A) - in cinemas 10 November
This latest, woman-driven blockbuster entry into the Marvel Cinematic Universe has a focus on finding your voice and acknowledging your strengths whilst also being an entertaining adventure through space and time. After reclaiming her identity from the Kree, a tyrannical alien race hellbent on power, Carol Danvers, aka Captain Marvel, suddenly finds herself having to take responsibility for the destabilisation of the wider Universe. Intent on making things right, her duties lead her to the investigation of a Kree revolutionary and a mysterious wormhole, causing her powers to fuse with those of two other heroes;  the young Kamala Khan, otherwise known as Ms. Marvel and Carol's estranged niece turned S.A.B.E.R. astronaut Captain Monica Rambeau. Surrounded by chaos, the three of them must work together to get their powers under control and save the universe.
This film will be screening as a preview at this year's Into Film Festival
The Hunger Games: The Ballad of Songbirds and Snakes (12A) - in cinemas 17 November 
Set some 64 years before the events of the first instalment of dystopian The Hunger Games series, this film adaptation of Suzanne Collins' prequel focuses on a young Coriolanus Snow, the future tyrant of Panem. Trying to restore the former glory of his family, Coriolanus graduates high school and becomes a mentor to a tribute in the upcoming Hunger Games, and is assigned Lucy Gray Baird from District 12, a resourceful girl who has grown up among travelling musicians. Coriolanus makes the most of Lucy's showmanship to turn the premise of a fight to the death into a true spectacle. But the more he becomes invested in the Games' success, the more he begins to feel for his doomed yet cunning protegee, as politics and power clash with morality and compassion.
This film will be screening as part of this year's Into Film Festival
Tish (15) - in cinemas 17 November
Punctuated by her extraordinary photographs, this heartfelt documentary gives an extraordinary woman the well overdue recognition she deserves by exploring the work of social documentary photographer Tish Murtha, who dedicated her life to championing working-class communities like the one she grew up in. Born in the northern coastal town of South Shields, she was passionate about using her talents as a photographer to highlight the impact of Margaret Thatcher's de-industrialisation policies upon local communities in the 1980s. The documentary follows Tish's daughter, who helps tell her mother's story by interviewing many of Tish's contemporaries, along with narration by Maxine Peake who recounts events using Tish's own words from diary entries and elsewhere.
The film will be screening as a preview at this year's Into Film Festival alongside a Q&A with director Paul Sng and producer Jen Corcoran.
Is There Anybody Out There? (12A) - in cinemas 17 November
At 26, Ella has learnt to love her body. The fact that she was born without hip joints and with very short thigh bones may have presented challenges but hasn't stopped her from pursuing a career in filmmaking. Expecting her first child, she embarks on a journey to try and find others also born with her specific condition. She interviews her parents, compares notes with friends with invisible disabilities, researches the trends in surgery to 'correct' conditions like hers, and finally meets other individuals with very similar struggles and experiences, but entirely unique perspectives and personalities.
Girl (12A) - in cinemas 24 November
Single mum Grace and only child Ama are extremely close. They are newly arrived immigrants in Glasgow and living in a council flat, keeping themselves to themselves, distrustful of others. Grace works as a cleaner, forbidding Ama to go out. But when Ama makes a friend at school and reaches puberty, Grace feels like she is losing control, and traumatic memories of how she came to have Ama when she herself was very young start to disrupt her present. This visually poetic film unsettles and uplifts with its exploration of isolation, immigration and familial relationships.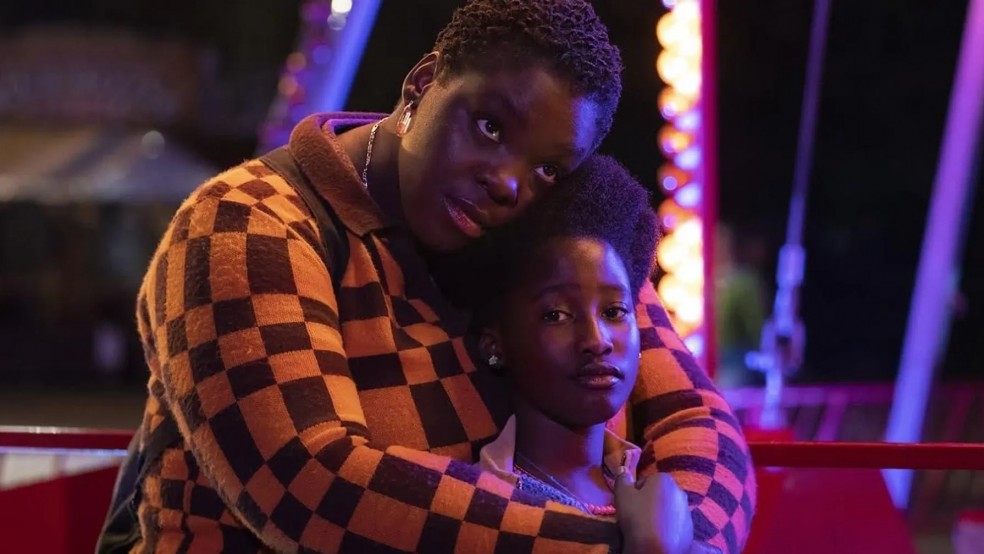 Wish (certificate TBC) - in cinemas 24 November
In the year of Disney's 100th anniversary comes this animated musical-comedy that harkens back to the Disney classics of old with its vibrant and immersive style. In the magical kingdom of Rosas lives Asha, a sparklingly clever girl who is concerned with the safety and future of her home due to the darkness surrounding King Magnifico, a darkness that only she can see. When she makes a wish so powerful that it is answered by a cosmic star, Asha must take on the responsibility of saving her kingdom for the good of her fellow countrymen.