Congratulations to Dororthy, from Barnstaple, whose superb review of Ken Loach's provocative drama I, Daniel Blake has seen her work crowned Review of the Year at the 2017 Into Film Awards.
The Review of the Year award was sponsored by IMDb, and was presented by IMDb founder Col Needham and I, Daniel Blake producer Rebecca O'Brian. We spoke to Dorothy after receiving her award, where she offered her advice to other young writers and filmmakers.
"I think that to succeed you need passion and determination, just wanting to do it", said Dorothy. "Having that determination to go and do it,  you can do anything. It's the people who really want to do it who get there in the end."
Read Dorothy's award-winning review in full below.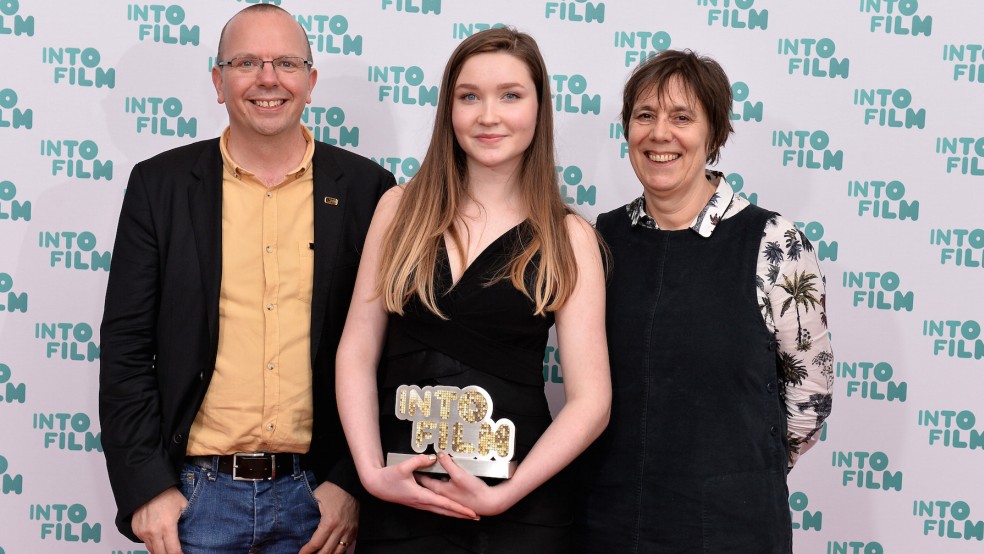 I, Daniel Blake by Dorothy
The latest work of acclaimed British film director Ken Loach tells the story of a man in Newcastle fighting to stay on benefits after he is deemed unfit for work. An argument at the job centre resulting in Daniel standing up for a single mother sees the beginning of an unlikely friendship.

Known for turning the camera on topical social issues, in this film Loach captures the injustice that people face on a day to day basis due to the strict rules and regulations of the welfare system. The film challenges the popular opinion that people who receive benefits are lazy and cheating the system. Some media exploit this - Channel 4's 'Benefits Street' and Channel 5's 'Benefits Britain' have sparked disapproval of people on benefits - but the viewer's relationship with the characters and their hardships in 'I, Daniel Blake' seeks to change this.

The casting is commendable - Dave Johns (Daniel Blake) known for stand up comedy perfectly balances comedic and bittersweet moments. The character of Katie (Hayley Squires) is so easy to empathise with as an audience one particularly heart wrenching scene in a food bank had everyone in the cinema in tears. The relationship between the two is believable, and the paternal aspect to it shows the trust that they have in each other.

Loach's realism style of filmmaking combined with Paul Laverty's screenplay (which included the improvisation of actors) really gives the impression that you are watching real lives unfold before you. This is really important because although the film wasn't based on a true story it's safe to say that it showed a scenario which is currently happening to many people in Britain. The hash tag #wearealldanielblake was trending on social media around the time of the film's release, emphasising the fact that it could happen to anybody.

Even if you have no interest in topical issues you will still enjoy it thoroughly - but 'I, Daniel Blake' struck a chord with me; making me really think for the first time about important political issues in Britain.
A well deserved Palme d'Or at Cannes for this truly poignant piece of filmmaking.