We are always keen to place the spotlight on organisations that share our mantra and Venture Arts is certainly one of them. The arts charity provides training and support for young neurodiverse people who are into film (and 3D mapping, animation, art, photography and much more!)
Below, their director Amanda Sutton discuss the organisation's mission, their specific work with young people and how you can get your students involved.
I am immensely proud of what Venture Arts as an organisation has done to improve access and recognition for neurodivergent people in our culture and the great things that our artists have achieved as a result

Director of Venture Arts, Amanda Sutton
Venture Arts is an award-winning, studio-based arts charity in Hulme, Manchester, where we support neurodiverse and learning-disabled people to reach their full potential, working in partnership with major arts organisations to challenge art world preconceptions and see that our artists are fairly represented within contemporary culture. Within our Young People's Art Clubs, we run fun and engaging workshops for neurodiverse and learning-disabled children and young people aged 8 -25. 
The Clubs are fully accessible and tailored for individuals to explore their interests and hone their talents. Artists get the opportunity to make new friends and explore a variety of skills including film, animation, photography, 3D, illustration, painting and more. We are particularly passionate about showcasing the amazing work that our artists create and projects from the Club are frequently exhibited in high-profile venues around the UK and beyond. Film is a big influence on our young creatives, who are fans of a range of filmic genres, from anime to Disney classics, Pixar to Marvel and Studio Ghibli. 
Raven has been attending the Young People's Arts Club since they were 8 years old. They have recently discovered the wonders of projection mapping and are working in this medium as well as animation alongside one of our tutors, Martin Livesey. 
Raven comments: "Projection mapping is making plain 3D objects look like holograms. I'm working on a few things at the moment - my projection mapping skills, my You Tube channel, which is all about animations and entering an animation competition. My animations are about turning cartoon characters to life and about telling stories about my own life. My future plans are to become a professional animator and a full-time YouTuber"
Tutor Martin Livesey, who has been working closely with Raven, adds : "We are delighted to be able to offer a huge range of creative activities such a film, moving image, projection mapping and much more. We have access to the complete Adobe applications such as Photoshop, After Effects and Premier, so there's plenty of opportunities to learn new skills. I have recently been using Heavy M (projection mapping software) with Raven and they have found it so easy to pick up and are now creating wonderful pieces of art, projected onto 3D objects"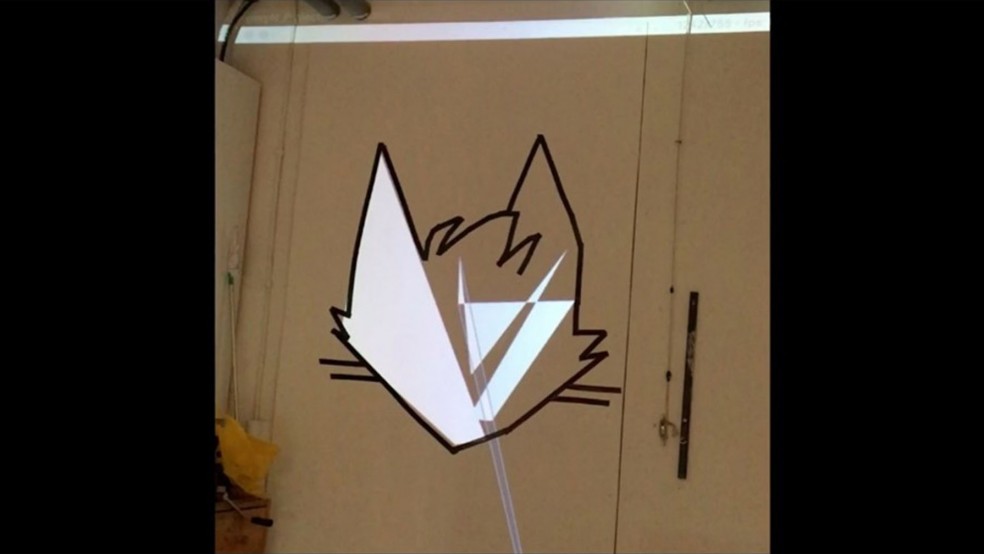 We are very proud to have just opened our first full studio show post-lockdown. Entitled 'Completely A Hustling Place,' the show features the work of 70 artists from our studio. As well as Raven's projection mapping, guests can expect film, photography and work in a wide variety of mediums. The show runs until 31st December at Manchester Central Library, M2 5PD
In addition, another new exhibition 'You Can't Stop Us' brings together engaging new artworks specifically by creators from the Young People's Art Club (including animation work by Raven). Launching on 11 December at The Lowry, the exhibition presents an explosion of creativity with exciting and imaginative new works, many of which were created at home in lockdown, showing the determination of our young artists not to let the challenges of the pandemic limit their creative output. This is celebrated in the exhibition title, which was chosen by the group. The show includes video, animation, photography and works in a variety of mediums and runs until 20 March 2022. I'm also delighted to announce that another opportunity has just opened up for Raven at the exciting Manchester venue and exhibition space Soup Kitchen, where they will be presenting their projection mapping work in the new year.
I am incredibly proud that as a team we have been able to weather the immense challenges of the pandemic, switching to remote sessions when necessary and maintaining the vital lifeline that the studio provides. Whilst we are so delighted to welcoming people into the studio and organising real-life exhibitions again, including showing at the recent Manchester Contemporary, the challenges remain and we are now providing a dual system of in-studio and remote support. Our doors however are very much open for young people who are into film and the arts and we are always on the look out for new talent to support and nurture. 
Venture Arts Young People's Art Club takes place every Wednesday from 3:30pm- 6pm and Saturday from 10am-12:30pm. For more information about our charity and exhibitions, head to our website.