This year has already proven to be an incredible summer for sports, with the European Women's Football Championships currently taking place in the UK, and the Commonwealth Games due to take place in Birmingham at the end of the month. So, what better time to use the Into Film+ streaming service to highlight films that explore the world of football and sport, especially as the summer term draws to a close.
Hosted in Birmingham between Thursday 28 July and Monday 8 August, the Commonwealth Games is a multi-disciplinary celebration of the sporting prowess between countries that make up the Commonwealth, which includes nations from around the world. With the European Women's Football Championships taking place in the UK, and the World Athletics Championship also taking place currently in Oregon, USA, there's no better time to use Into Film+ to stream feature and short films that delve into those worlds, exploring some famous stories from sporting history.
Bend it Like Beckham
This feel-good British comedy follows the dreams of Jessminder and Jules, whose shared passion for football brings them together in a local girls' team. The only problem is that Jess' traditional-minded Indian parents would never approve of such an activity, forcing her to go behind their backs to follow her dreams. A perfect watch for anybody who's been taken by the ongoing European Women's Football Championship.
Next Goal Wins
Following a 31 - 0 drubbing at the hands of Australia in 2001, American Samoa were officially declared by FIFA to be the world's worst football team. That did not put them off though, as this moving and uplifting documentary demonstrates. We join the team - which includes the emotionally-scarred goalkeeper who conceded those 31 goals, and the world's first transgender international player - as they attempt to qualify for the 2014 World Cup in Brazil. 
Football fans will find much to enjoy, but what makes this film stand apart are its portraits of the wider, often impoverished American Samoan community, local pride, and a group of warm, charismatic (if not especially gifted) footballers, who embody the true spirit of sport.
Queen of Katwe
While chess may not be a sport, this true story about a young girl born in a slum in Uganda who goes on to become an unlikely international chess champion is nevertheless all about aiming high and never giving up, which are undoubtedly also key elements to those pursuing more athletic pursuits. Upon her introduction to the game of chess by soccer player turned missionary Robert Katende, young Phiona's world is turned upside down as she discovers a world of possibilities previously unknown to her.
Early Man
This stop-motion animation from Aardman tells the story of an pre-historic tribe, who find themselves having to win a game of football - only recently invented! - in order to save their home and preserve their way of life. Filled with typical Aardman touches, this hilarious film shows the value of teamwork and believing in yourself.
Believe
Set in 1980s Manchester, this funny and touching fictional tale sees legendary Manchester United football manager Sir Matt Busby help a wayward boy fulfil his dream. Sir Matt comes out of retirement to transform a young group of scallywags into a dream team, in this warm, unashamedly old-fashioned family drama.
Cats Can't Swim
4 mins
A young cat decides to enter the school's swimming contest in this animated short, and although it doesn't go well initially, he remains determined to train in order to become a better swimmer and prove the other animals wrong. Cats Can't Swim is a non-dialogue animated short film about perseverance, believing in yourself, and family support.
The Last Day of Autumn
8 mins
A group of woodland creatures are preparing for their annual bicycle race through the woods, using abandoned bike parts found around the woodland. When things don't go to plan, they end up having to help each other finish instead of competing to win. This endearing animation includes themes of teamwork and creativity and may also be useful in discussions around treatment of the natural world.
How Do I Get Started?
To access Into Film+, all you'll need is an Into Film Account - it's completely free, and only takes a moment to set up. Into Film+ is free to use for all UK state schools that hold a valid Public Video Screening (PVS) Licence from Filmbankmedia.
Filmbankmedia PVS Licences are paid for on behalf of schools by all local authorities in England and by some local authorities in both Wales and Scotland. Into Film NI cover the license cost for some schools in Northern Ireland. For further information on licensing in your locality please see our FAQs.
If you don't have a PVS Licence, or aren't already covered, then a licence can easily be obtained from Filmbankmedia.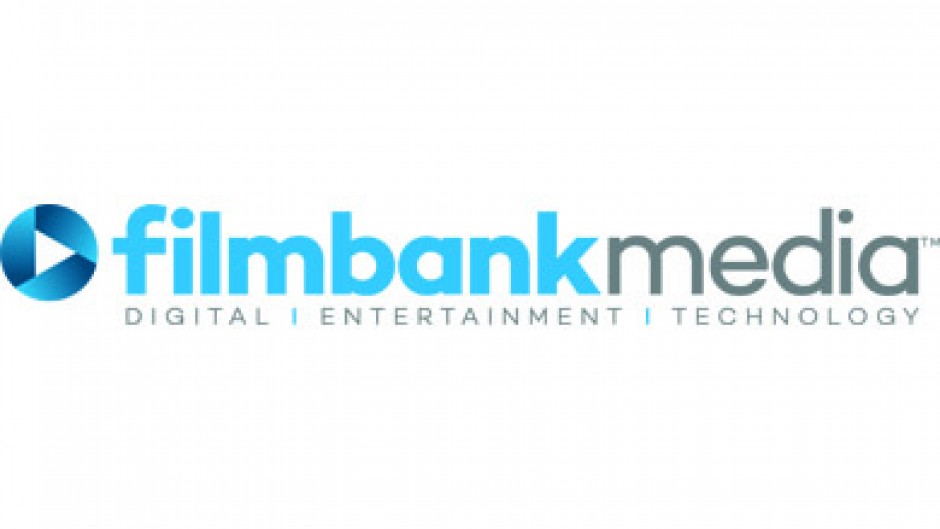 Filmbankmedia
Filmbankmedia licenses and distributes film and TV entertainment to many groups and is the licensing authority we work with to ensure schools, libraries and youth groups have the permissions to screen films from our catalogue.