A short article written by Artist Practitioner, Donna Galas, about her visit to Phoenix Integrated Primary School, to provide in-school support during two film literacy lessons. 
Today I visited Phoenix Integrated Primary School to support Mr Kelly's P7 class in filmmaking for literacy and Mr Crooks' P6 class in analysing colour.
Mr Kelly's P7 class took part in the project last year with Mr Crooks and so they had very good knowledge and experience. His class were making short films based on the book Under the Hawthorn Tree by Marita Conlon-McKenna. They had to come up with six different camera shots which represented the most important events from the book. The shots also had to contain appropriate costumes and locations, so pupils guided me to areas that had no cars or buildings that would have given away that we were recording in the school. I helped by taking one group at a time for about 15-20 minutes to get the six shots they needed, while Mr Kelly got the other groups to film interviews to camera with characters from the book. Mr Kelly had hoped to get this done in 10 mins but we realised that getting to different locations took some time. It was great to be able to have such hands on support for a film literacy lesson. I was able to help the pupils think about their framing/composition, as well as staying on track in terms of content and time management, all very important skills to learn. The lesson went really well, and it helped that Mr Kelly's pupils were all enthusiastic about using film.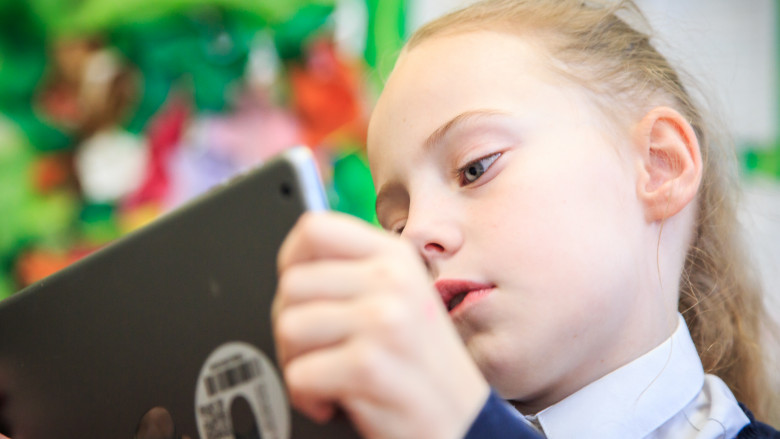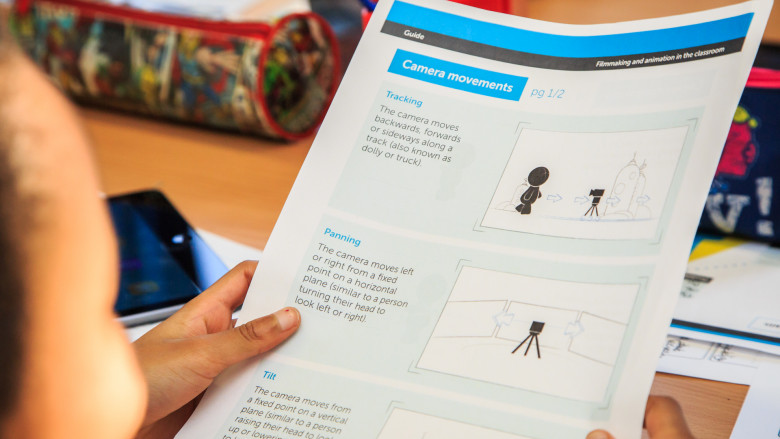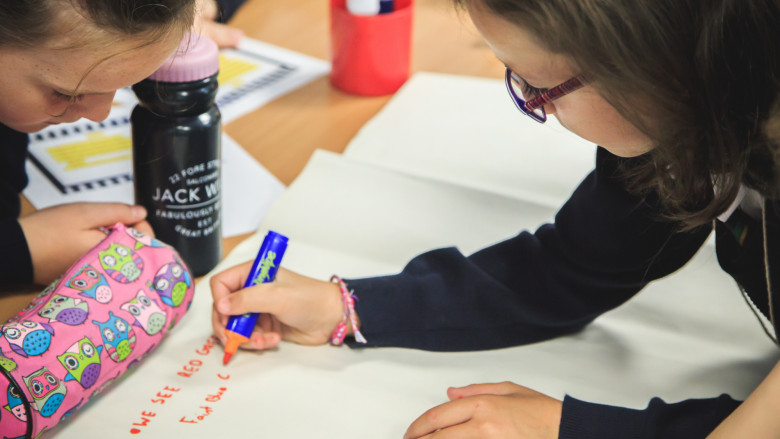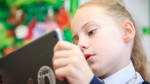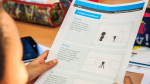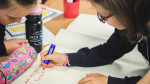 Mr Crooks' P6 class are new to the project and so are new to the 3Cs and 3Ss, so this lesson focused on colour. The pupils had to think about what colours they associated with different films and why. Mr Crooks used examples of children's films such as Cars 3, Monsters Inc., and Harry Potter. Mr Crooks then showed them two stills from two different films, one very dull and the other bright and cheerful. After this, they thought about how the colours made them feel. It was interesting to hear that most of them said similar things. I helped out by giving them suggestions of films they could analyse and emphasising that the focus was on colour rather than camera. What was really good was that Mr Crooks' class remembered all the camera shot types from their previous lesson!
Looking forward to seeing all the 3Cs and 3Ss embedded in Mr Crooks' class in term 2 and hoping to see Mr Kelly's class share their Under the Hawthorn Tree short films.