An article written by Arts Practitioner, Dee Gribbin, about her experience delivering in-school support to teachers for film literacy lessons in Ebrington Primary School.
On Tuesday 28 November 2017, I had a lovely visit with Ebrington P.S. more in an observational role as Mrs Kee and Mr Torrens were getting in the Christmas spirit and looking at the Cs and Ss through Christmas ads with their P6 and P7 classes. 
Mrs Kee's class were looking at the 2015 John Lewis ad 'Man on the moon'. It was a really thought provoking piece of film for the pupils to analyse. They looked at the setting of the moon, and completed a worksheet to record their thoughts on how the old mans' bench was positioned, where his house was, and why? There was an element of prediction in the activity as pupils had to guess what was in the envelope. They looked at the characters and what they might be feeling, and how that was portrayed by the filmmaker. After Role on the wall, Mrs Kee then used these insights for predictive writing. The question 'Why do you think the man was on the moon?' threw up some interesting answers.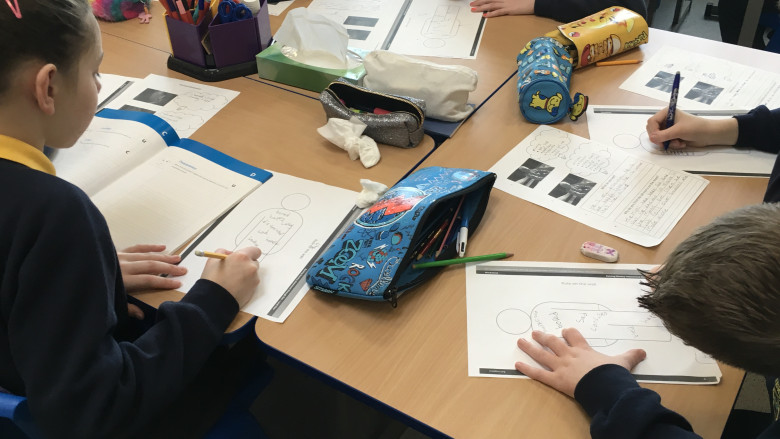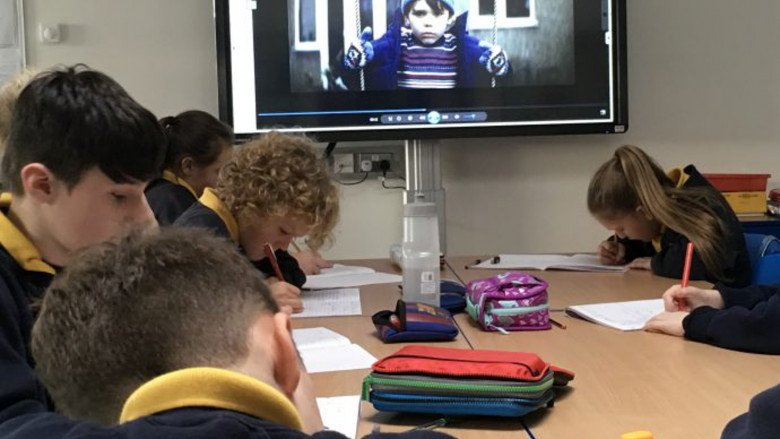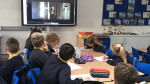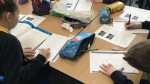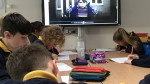 Mr. Torrens also used a John Lewis ad, 'The long wait' from 2011. This was also a lovely film clip to use as the pupils could really empathise with the impatience and frustration of the young boy as he tries to fast forward time to Christmas morning. The filmmaker uses many visual techniques to show his impatience. Again, using the film as a stimulus for thinking and writing, the pupils searched for descriptive language to describe the emotions and actions of the boy as he went through various plots to speed up time. While the audience and pupils are led to believe the boy can't wait to get his gifts Christmas morning, we discover his impatience stems from desperately wanting to give his gift to his parents. This opened the discussion of what was in the gift? How did he get it? etc. This predictive writing exercise was to lead to the pupils creating a hot seat type film of their own with Mr Torrens.
"They looked at the characters and what they might be feeling, and how that was portrayed by the filmmaker. "

Dee Gribbin, Arts Practitioner
The pupils really enjoyed analysing the ads and were throwing out some really interesting projections on the main characters and plots. It'll will serve the class well when it comes to making their own films next term.